Industrial Fruit Slicing Machine
A fruit slicing machine is used to slice various kinds of fruit and vegetables in large quantities. It is composed of a rotary cutter, chipper plates, a feeding device, an auto-slicing system, and a thickness adjustment knob. It is a highly efficient, space-saving, and robust machine, which is ideal for processing fruits in large quantities. Its components include Japanese Mitsubishi and German Siemens components, as well as a high-quality stainless steel shell and body frame.
The global fruit and vegetable slicing machine market has been segmented into four segments: Commercial, Industrial, and Others. Commercial segment holds a significant market share and is expected to dominate the global market over the next few years. The segmentation of this market by application, geography, and product is based on factors that influence the growth of the market. This market is further divided into different sub-segments according to the type of machine.
The most common type of vegetable and fruit slicer machine comes with a feed hopper and five disks. The machine features a continuous feed system, a 45-degree angled work surface, and a low-maintenance belt drive. A multi-purpose electric fruit and vegetable slicer machine can process different types of vegetables at high speeds while maintaining sanitation and safety. This machine can be easily operated, which makes it a good choice for any agricultural product processing facility.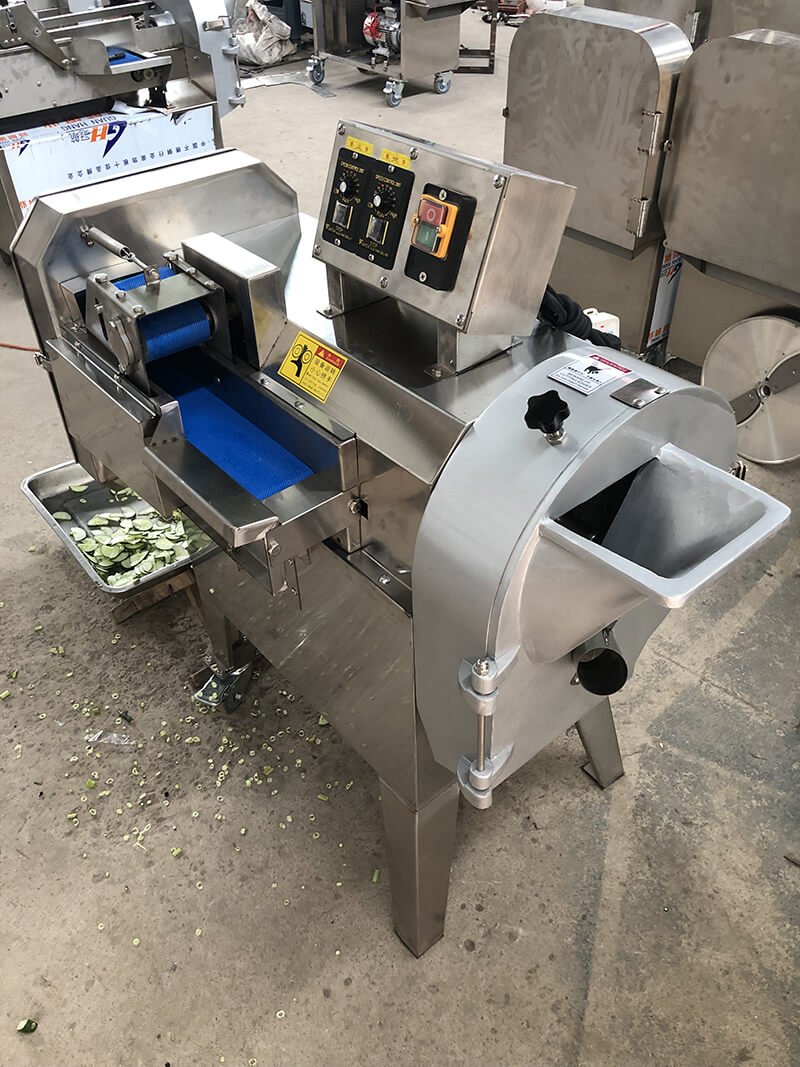 An apple slicer can be used for cutting apples, deboning them, or wedge-slicing them. They can handle up to 500 kg of produce per hour. Similarly, an apple slicer can be used to de-core and wedge-slice apples, which requires two operators. Its cutting size is adjustable according to food safety standards. Moreover, a vegetable slicer designed to produce thin, uniform slices is also available.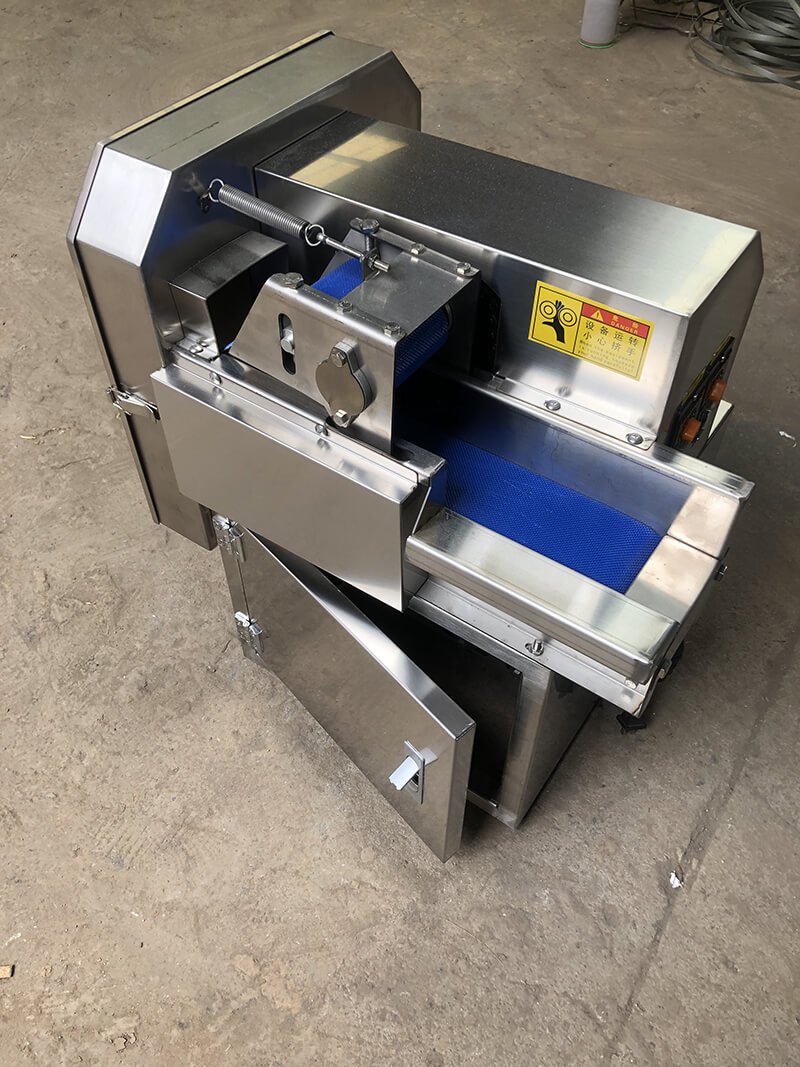 Application of
Industrial Fruit Slicing Machine
There are many applications for an industrial fruit slicing machine, including restaurants, supermarkets, and fruit processing factories. These machines are ideal for reducing the labor intensity involved in fruit-cutting and increasing production efficiency. 
Fruit slicing machines are made of stainless steel and have three or four blades. A vinyl belt is run over the stainless steel surface to advance the product. This type of equipment is best suited for large-scale processing of fruit and vegetables, and their high-grade components are ideal for ensuring a smooth product. The body frame and shell are made of high-grade stainless steel, while the control system includes German Siemens and Japanese Mitsubishi components.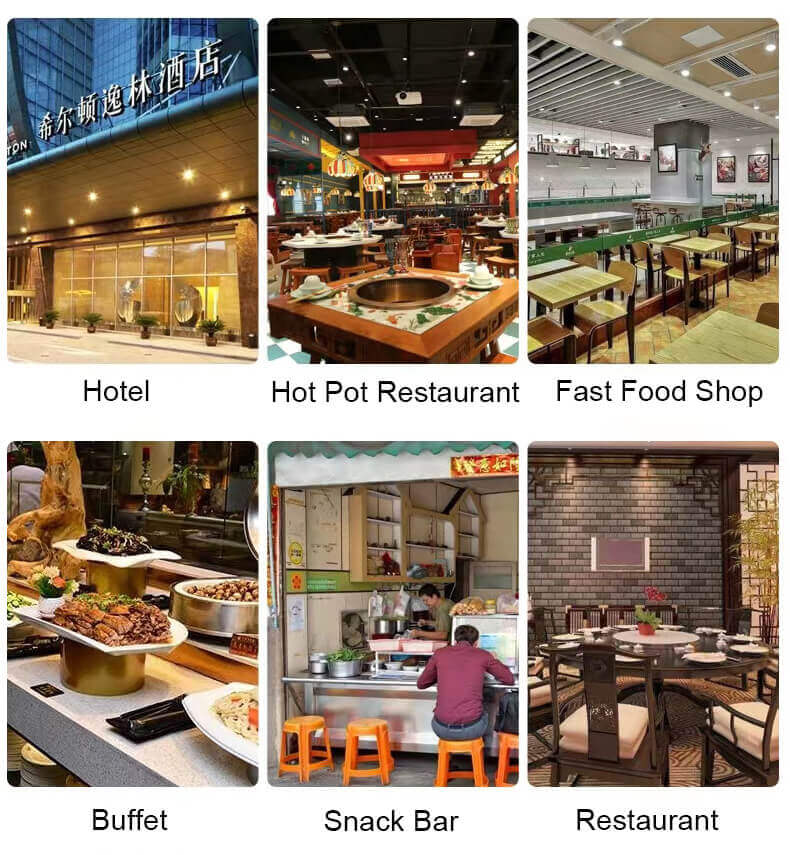 Commercial and industrial uses for these machines are diverse and can cut vegetables and fruits of various sizes. A fruit and vegetable slicer is a versatile machine, and many different types are available, with many models being "all-purpose" in their design. They cut vegetables and fruit of different sizes, and some also remove inedible cores. Other types of vegetable slicers are designed to wedge produce. There is a machine for every application.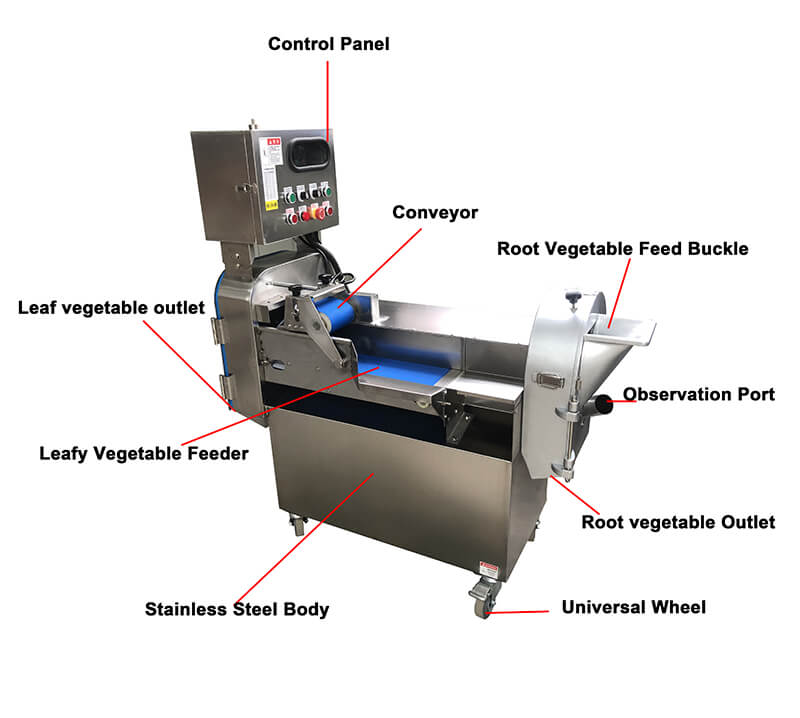 89% Visitors Contacted Now and Got the Following Free Gifts
1. 2022 Full Catalogue
2. 2022 Full Price List
3. Technical Brochure
4. Operation Manual
5. A Surprising Discount
6. Some Free Accessories
Features of
Industrial Fruit Slicing Machine
When purchasing an industrial fruit slicing machine, you should know the features and advantages of each machine. Here are some of these features:
The OS08 Orange Slicing Machine: This machine can process both grapefruits and oranges without applying pressure to the fruit. Because the blades are adjustable, you can change them according to the requirements of your customers. You can also choose the right size of the cutting blades, based on the fruit's size. Moreover, you can even customize the angle of the slice. The finished product is smooth and free of damage.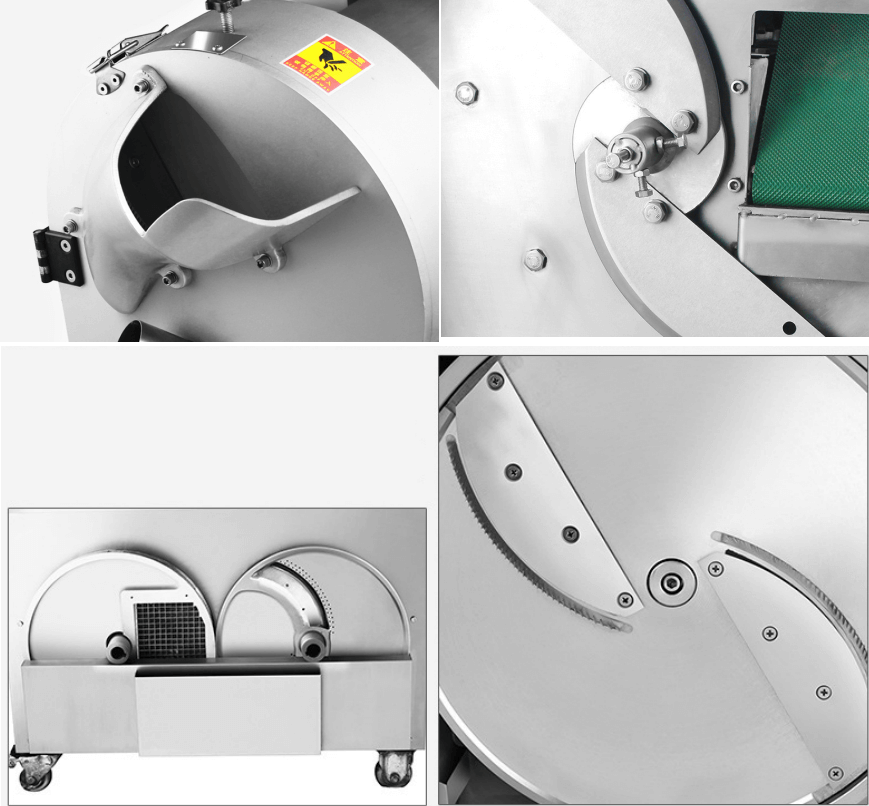 It can be operated manually or electrically. The blade is removable and is easy to clean. It also has a comfortable handle. The electric fruit slicer is a handy tool for the kitchen, restaurant, and milk shop. The features and benefits of an industrial fruit slicing machine will depend on the amount of produce you cut per hour. A good model will be able to process between one and eight lemons at once.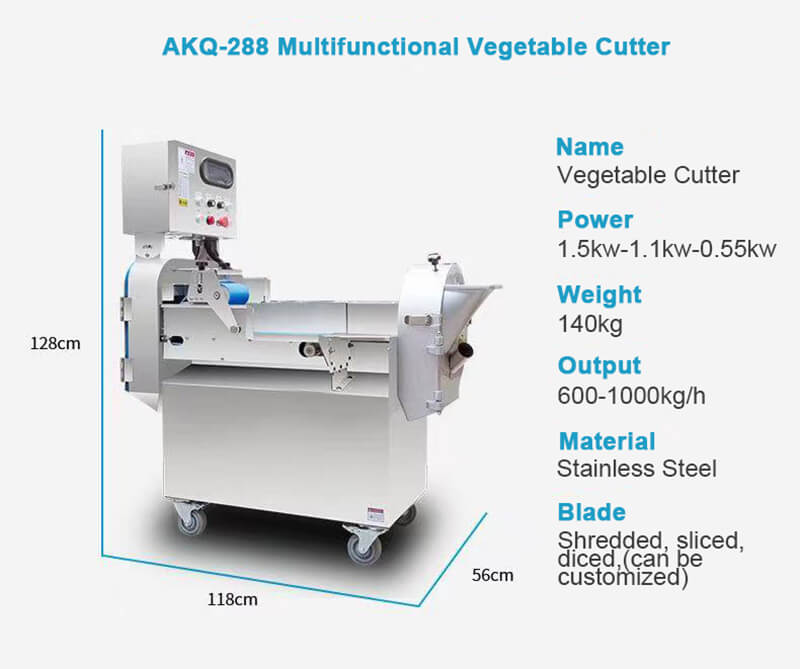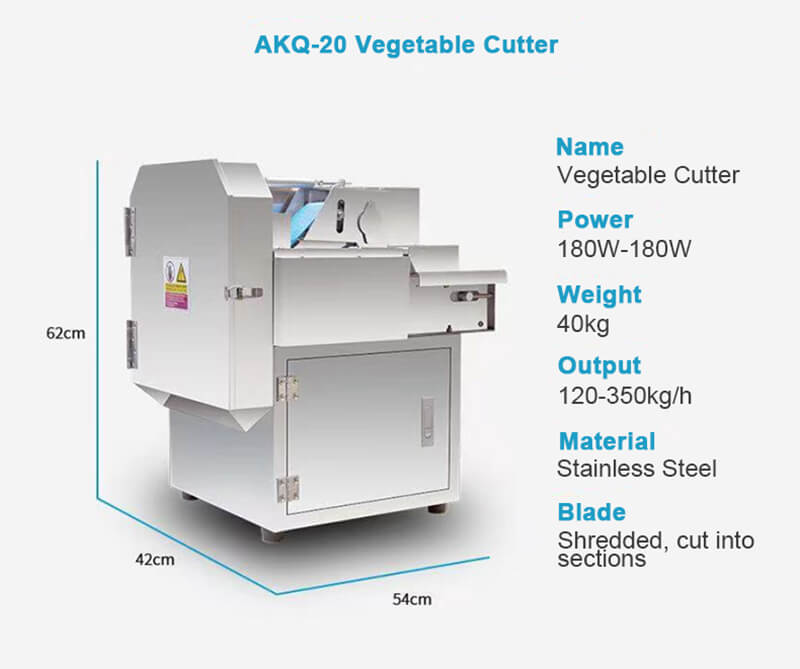 The blades of an industrial fruit slicing machine should be easy to clean. Ensure that the vegetables are completely washed and free from sand before cutting them. Likewise, avoid sticking your hands in the feed inlet of the industrial fruit slicer. The switch on the machine should not be accidentally touched. If it runs powerless for any reason, you must change the v-belt.
89% Visitors Contacted Now and Got the Following Free Gifts
1. 2022 Full Catalogue
2. 2022 Full Price List
3. Technical Brochure
4. Operation Manual
5. A Surprising Discount
6. Some Free Accessories
Package&Transportation of
Industrial Fruit Slicing Machine
The Ainuok Industrial Fruit Slicing Machine has two layers of packaging.
The first layer is a plastic film. It mainly plays the role of waterproof and moisture-proof.
This can avoid the rusting of the wrought iron parts of the machine due to rain, sea spray, etc. during transportation.
The second layer is packed in wooden boxes. The wooden boxes are free of fumigation, and there is no danger of moths. It is safe to pass through customs.
The thickness of the wooden box is 1-3 cm. It is strong and anti-collision. The wooden box can protect the safety of the Industrial Fruit Slicing Machine in all aspects.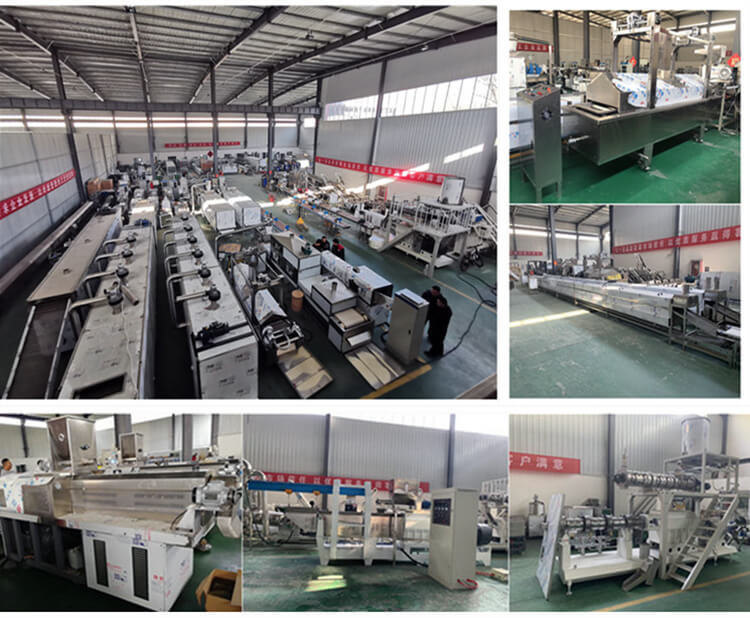 Product: Industrial Fruit Slicing Machine