Twin Screw Extruder Production Line
Pet Food Production Line
A pet food production line will produce a variety of different types of feeds, including wet granular foods, protein supplements, and bone meal.
The pellets produced by this method are free of harmful microorganisms and toxins.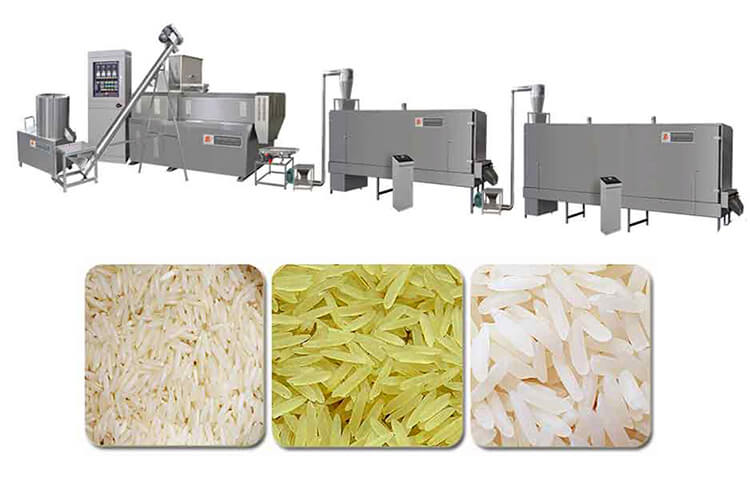 Artificial Rice Production Line
The artificial rice production line is composed of a feeding system, extrusion system, rotary cutting machine, heating system, transmission system, and control cabinet.
It can significantly increase the productivity of your factory and improve the quality of the products.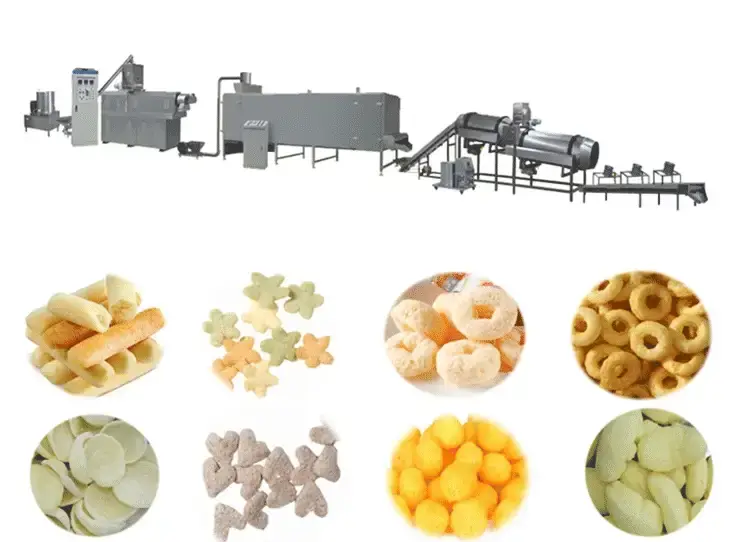 Snack Production Line
A Snack production line is an effective tool for a variety of snack food products.
The extruded type starts with the preparation of the base dough, which is then fried or baked.
It then enters the stamping stage, where the finished product is sealed to ensure quality.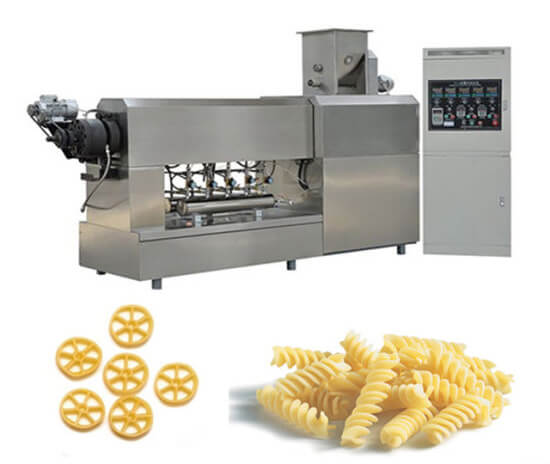 Industrial Spaghetti Making Machine
There are many reasons to own an industrial spaghetti making machine. These include high production, versatility, and dependability.
They can also be used as part of an automatic line and can feature features like double mixing trees, adjustable scroll speed, cutting, and head cooling.
Some even come with an additional refrigerator
Industrial Pasta Machine
There are several types of industrial pasta machines, each of which has its own benefits.
In addition to being powerful and versatile, industrial pasta machines are also reliable and highly efficient.
They are often used as part of automatic pasta lines, and feature double mixing bowls, removable mixing trees, adjustable scroll speed with an inverter, cutting, and cooling.
Industrial Macaroni Machine
An industrial pasta machine is a reliable, versatile, and complete machine.
It can work alone or in an automatic line.
Features such as double mixing tanks and adjustable mixing trees make it flexible and efficient.
In addition, the SA type combined mixer-sheeter can prepare dough and produce a fresh, laminated sheet of filled pasta. 
Baby Food Nutritional Powder Machine
The process of manufacturing powdered infant nutrition products is critical to the health of babies and children.
These products are generally made from pure starches or flours with varying levels of fiber content.
They are then mixed with various nutrients, such as vitamins and minerals, to make powdered foods that are high in viscosity and easy to digest in cold water.
In addition, nutritional powder processing machines ensure a high level of hygiene and safety.
Instant Porridge Rice Flour Machine
You may have been wondering what exactly is an Instant Porridge Rice Flour Processing Machine.
Here is a brief overview of the machines. It can produce all types of instant porridge and extruded powder products, including rice and corn.
Once you have purchased an Instant Porridge Rice Flour Processing Machine, you can start creating delicious and nutritious rice porridge products at home!
The best part is, you'll be able to get the products ready in just a few minutes!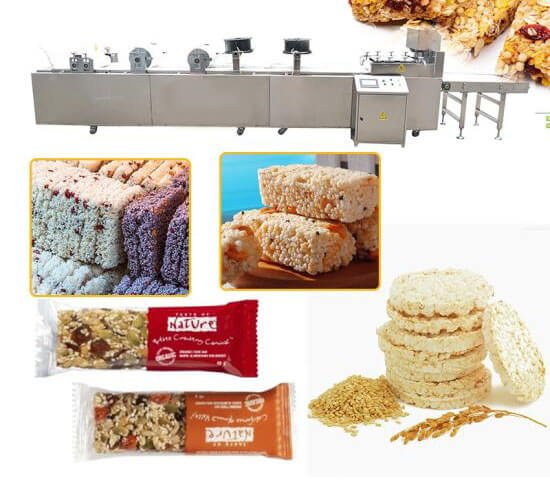 Oatmeal Cereal Chocolate Making Machine
If you are in the business of making healthy, delicious and high-quality chocolates for your customers, you should consider an Oatmeal Cereal Chocolate Making Machine.
These machines are widely used in making chocolate cereal bars and oatmeal bars.
The equipment used for this purpose is ISO9001 certified and has various forms.
Some types of equipment are round, cylindrical, square, triangular, blossom, and semi-round.
Twin Screw Extruder Production Line