A small bone crusher machine is a great addition to any home or commercial kitchen. This handy little tool crushes all kinds of animal bones and grinds them into a fine powder, perfect for adding flavor and texture to your food.
There are several reasons to consider this type of machine. Not only will it help you to make a variety of meat dishes, but it will also save you a lot of time.
These machines are easy to use, easy to clean, and can work efficiently even with bones that are very tough.
Buying a small bone crusher machine is a great investment. These machines are inexpensive and can be used to process a wide range of bones.
Unlike other types of grinders, they won't harm the bones you're processing.
These models are suitable for home use and are designed to reduce the time and effort required for breaking down bones.
The size range of the finished products is adjustable and you can choose from two different styles, which will suit your needs and budget.
A small bone crusher machine is easy to operate and has a low temperature rise. It is also versatile and can handle bones of different hardness.
The blade of the crushing chamber is impact-resistant and durable and will break even the hardest bones. The user simply opens the feeding bin and feeds raw material into the pulverizing chamber.
The carbon steel wheel knife helps to evenly break the bones, and the machine rapidly pulverizes them into a discharging port.
Most animal bone crushers are simple to operate and maintain. They can grind different kinds of animal bones, including bones from chickens, pigs, and turkeys.
The final product can be fine powder, bone meal, or chunks of bone. They're perfect for smaller dogs or even larger dogs.
Some of these machines even have a conveyor to help you keep the crushed bones moving.
Once you've crushed the bones, you can use them for making powder soup or for salt essence.
If you want to make your own meat products, a small bone grinder will do just fine. A double-shaft shredder can shred large animal bones and produce a fine powder that is 40mm in diameter.
The cost of a small grinder is low. The capacity of a double-shaft shredder is higher. A good model will process more bones than a single-shaft grinder.
In addition to reducing the size, it also prevents rust and makes it easier to move around.
One of the most important advantages of this machine is its simplicity. This machine has a feeder and is very easy to use.
The shell material is made of an aluminum-magnesium alloy. It can also be used to break sheep and pig bones.
The size and shape of the blades and screens is another advantage. The host design is exquisite and the separated mechanism increases output.
The tool is easy to maintain and the parts are evenly distributed.
If you need to process a large volume of glass, a double-shaft crusher is an excellent choice.
These machines can crush bottles and cans at a rate of 5:1 and decant into a wheelie bin.
Using the small jaw crusher is easy and effective. They can be found at most home improvement stores and are a great addition to any kitchen.
They are ideal for recycling glass. They reduce bulk by up to 5x.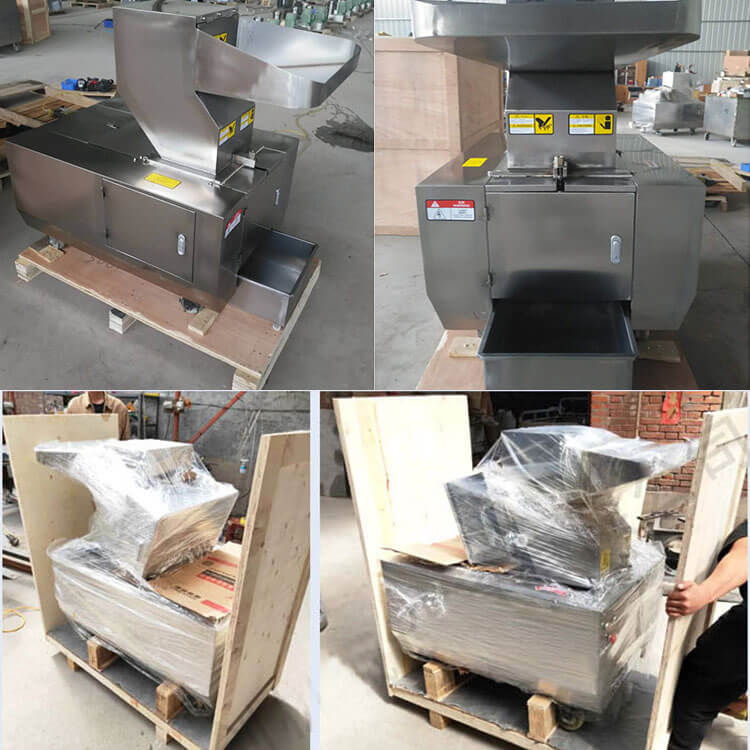 A small jaw crusher is a good option for reducing glass bottles. It is easy to use and has a very small footprint.
A single-phase, 1.8Kw motor makes it easy to operate and maintain.
The unit can be easily emptied into a wheelie bin and comes with a 12 month warranty.
It will reduce the bulk of glass bottles at a rate of 5:1 and can be used by one person.