If you are looking to start a pasta-making business, there are many different pieces of industrial pasta cooking equipment available to you. From pasta extruders to Down draft cookers, there is something for every type of business.
Here are a few things to keep in mind when you begin shopping around. Here are some things to look for in an industrial pasta cooker.
After reading this article, you should be well on your way to creating your own pasta business!
Commercial pasta cookers
If you run a commercial restaurant or produce a large amount of pasta on a daily basis, then you might need to invest in a commercial pasta cooker.
Pasta cookers are designed to cook pasta in salted water efficiently. Available in gas and electric models, these pasta makers come with a variety of features.
Some models include automatic timed basket lifters, rinse tanks, and timer controllers.
You can choose the right commercial pasta cooker for your restaurant or kitchen, and learn about the features that will make cooking pasta a breeze.
Commercial pasta cookers are designed to boil water quickly, and cook large batches of pasta in a short period of time.
They are typically designed to be compact and easy to add to multiple kitchen stations.
Larger floor models contain multiple tanks and can hold as much as 12 gallons of water.
Commercial pasta cookers are easy to use and come with automatic controls, a programmable timer, and a digital display.
Commercial pasta cookers are an excellent choice for restaurants, as they can quickly prepare pasta while still maintaining the desired quality and taste.
Commercial pasta extruders
Whether you want to make fettuccini, angel hair noodles, or any other type of Italian pasta, a commercial pasta extruder can do the job for you.
Pasta makers and extruders are great for achieving consistent results while speeding up the pasta-making process.
These machines can cut, roll, and shape multiple pounds of dough at a time.
If you are a professional chef or you simply like to make pasta at home, a commercial extruder is perfect for you.
The extrusion method is a common process used in pasta-making factories.
It forces a dough through a specially-shaped die and is then cut to desired length.
A small amount of water is removed from the dough before cooking. This makes the pasta ready for serving.
In addition, commercial extruders are easy to operate and maintain. These machines are also ideal for restaurants.
They are an excellent investment for any establishment, especially for those with a large amount of raw materials.
Commercial pasta rethermalizers
There are several vendors in the commercial pasta rethermalizer market, including Frymaster, OFFCAR, Middleby Corporation, and Electrolux Professional.
The market for these products is anticipated to grow at a CAGR of over 5% during the forecast period.
This report provides a detailed analysis of the key factors driving and inhibiting the growth of the market.
It also examines the key trends and opportunities affecting the market.
The pasta cooker market is primarily driven by foodservice establishments, which depend on expansion and entry of vendors in new regions to drive growth.
According to the Technavio report, expansion plans by foodservice establishments such as Chipotle Mexican Grill, which offers Italian pasta and has plans to open 200 additional locations, are key growth drivers in the market.
These plans are expected to drive the market to USD 480 million by 2021.
Down draft pasta cookers
Down draft industrial pasta cookers are available in various sizes. You can also buy one that will fit in your commercial kitchen. A common option is the Southbend NOD14_NAT with a capacity of 12 gallons.
These cookers feature a marine grade tank and a down draft protection system.
They come with four-button controls and can be used to cook a variety of pastas. These cookers are made of stainless steel and are easy to clean.
Commercial pasta cookers are suitable for larger commercial kitchens as they can quickly cook large batches of pasta.
The cooking water is boiled using electric or gas elements. Most models come with automatic water filling options.
Some have computerized controls. Some can also be operated manually. Other types feature auto drain and automatic water filling.
They are convenient in any commercial kitchen and can fit into a variety of sizes. If you're in a tight space, you can choose a commercial pasta cooker that can handle your needs.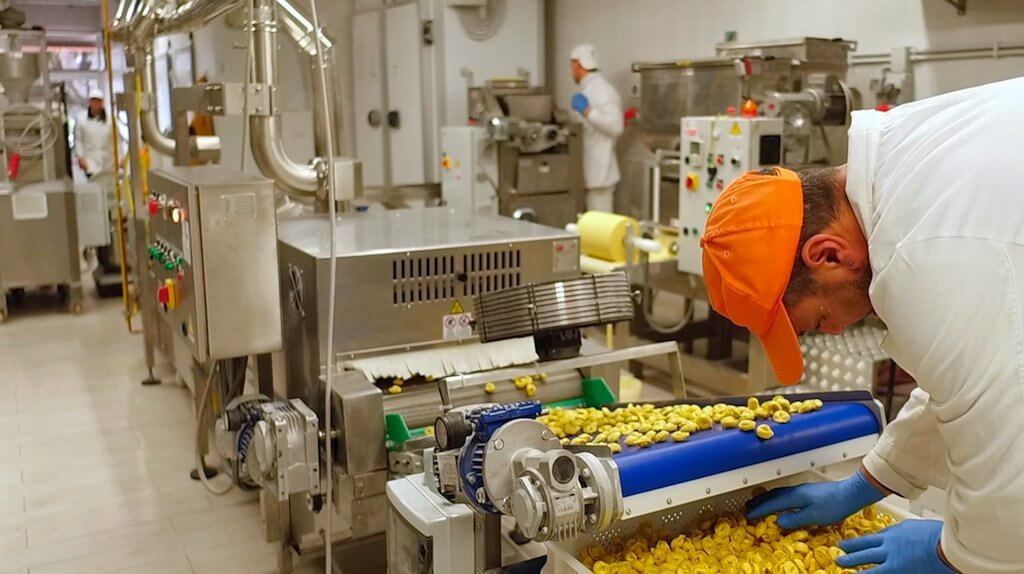 Cost of commercial pasta cookers
Pasta cookers are important in the hospitality industry, but they're also useful for other cooking tasks as well.
There are both electric and gas-powered commercial pasta cookers. Gas industrial pasta cookers have more benefits and are cheaper than electric units.
Gas pasta cookers also offer faster heating and better control over cooking times.
This means less time is wasted waiting for the pasta to cook. But which one is right for your business?
Regardless of size, pasta cookers are versatile and can handle all types of pasta. They're perfect for restaurants with a pasta-centric menu.
Commercial pasta cookers come in all shapes and sizes, from countertop models to large floor units.
Countertop models are easy to add to multiple kitchen stations, while high-end floor units have multiple tanks that hold up to 12 gallons of water.
Commercial pasta cookers have a timer to set the amount of time the pasta cooks.
Then, a lift basket automatically releases the cooked pasta.
Blog: What to Look For in Industrial Pasta Cooking Equipment