A vacuum band dryer is a process that uses a vacuum to dry a product. This method is ideal for heat-sensitive products such as pastes and liquids. The machine consists of a chamber that is vacuum-filled and contains conveyor bands that pass over heated platens.
The units can range from single to ten bands. Different models have different capacities and are available with food grade components. These products are often used in the manufacturing of confectionery and skim milk powder.
A vacuum band dryer operates at vacuum conditions ranging from 10 to 80 mbar. The moving belt surface can be as small as a few square feet, or as large as several hundred square feet.
There are two basic types of VBDs: the single-belt model for small-scale production, and the ten-belt VBD for large-scale production. This type of equipment has an excellent continuous working mechanism. The raw material is fed into the drum in liquid, paste, or granule form.
A vacuum band dryer is designed to dry products that are too viscous to be handled by a standard conveyor belt. This type of system can also utilize multiple belts and is more economical than other drying methods. A typical VBD can process up to five pounds per hour, which is enough to dry most products.
The benefits of a VBD over other methods include its continuous working mechanism and ability to control product quality. There are numerous types of vacuum band dryers on the market, and a vacuum band dryer will fit any production need.
The vacuum band dryer is an efficient method for drying non-solid materials. It is ideal for drying pastes and other substances that cannot be dried by other means. The belt passes over heated platens and remains stationary.
A multi-stage belt dryer can be used to dry large amounts of materials. A vacuum band dryer is usually heated internally with an air control unit and is most effective for large-scale production. This type of machine is most effective for drying non-solid substances and can employ multiple belts.
A vacuum band dryer is an assembly that uses a high-vacuum to dry materials. It is best for drying non-solid products that are sensitive to high temperatures. A typical VBD is composed of a vacuum chamber and food-grade conveyor bands.
The material is continuously fed through the vacuum chamber and passed over heated platens. The unit is also adjustable in speed and capacity, depending on the type of product to be dried.
The vacuum band dryer has many advantages. First, it has a continuous working mechanism. This is unlike a vacuum belt dryer, which is operated by steam or hot water. A vacuum band dryer can dry several types of materials, including foodstuffs, pharmaceuticals, and soluble beverages.
A VBD has a number of advantages and is used in a wide variety of industries. There are two major types of VBDs: a single-belt unit is suitable for small-scale production and a ten-belt VBD for commercial use.

A vacuum band dryer has the advantage of being energy-efficient. The process does not require high temperatures, and the vacuum allows the product to dry at lower temperatures than it would in a normal process.
A single-band model is sufficient for a single-product, while a dual-band model will dry up to ten items. A double-sided VBD has a high-capacity vacuum chamber. A higher-capacity VBD is a multi-belt unit with several belts.
The vacuum band dryer is an ideal choice for continuous handling of temperature-sensitive materials. This machine has a large vacuum chamber and conveyer bands that pass over heated platens. The machine is available with a wide capacity range and can be used for a variety of applications.
Typical applications for a VBD include the drying of organic solvents. If the product requires high temperature for effective drying, this unit will also be used to remove excess moisture.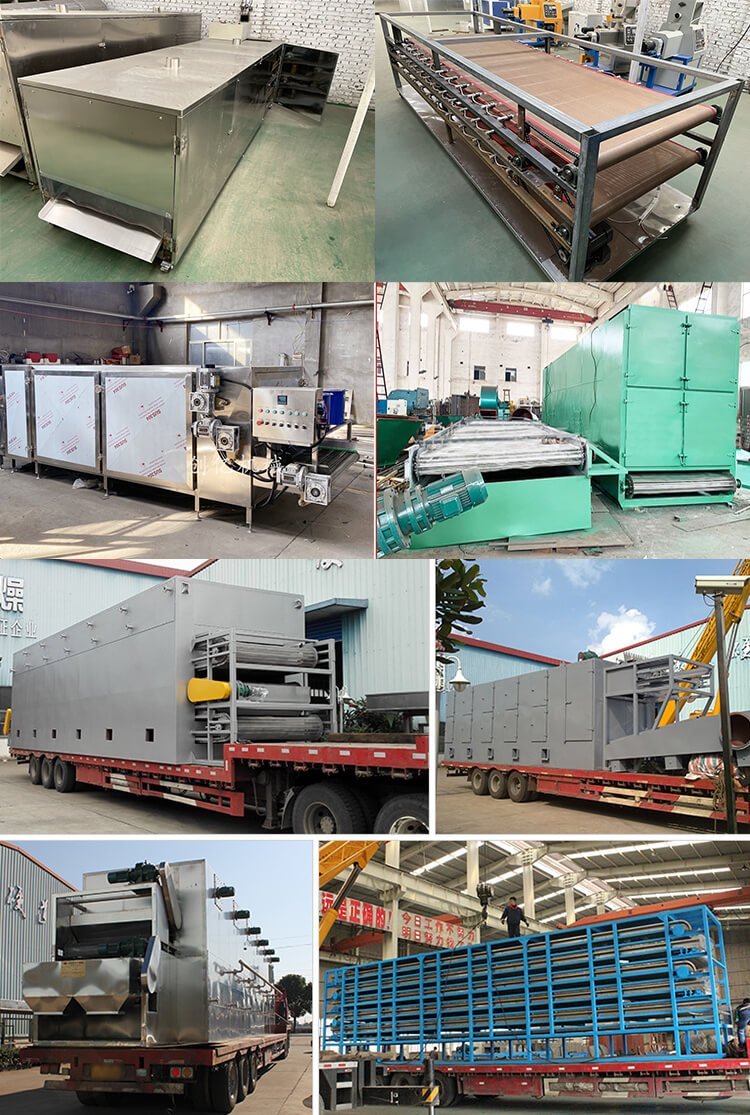 A VBD is an efficient and effective way to dry products in high temperatures. A VBD has multiple functions. Its high capacity allows it to process products at high speeds. For example, it can dry food that is difficult to handle in a conventional dryer.
Similarly, a VBD can handle products that need to be stored at high temperatures. A VACD can help to regulate product quality. A variable-capacity dryer is a good option for a large-capacity product.