Vegetable protein making machines can produce a variety of products. In this article, we'll discuss the basic ingredients, preconditioning, extrusion, and the benefits of each. You can also find information about soy protein fibres and meat extenders.
This article has been written by a technical expert with more than 15 years of experience in the food industry. It is important to choose the best machine for your needs.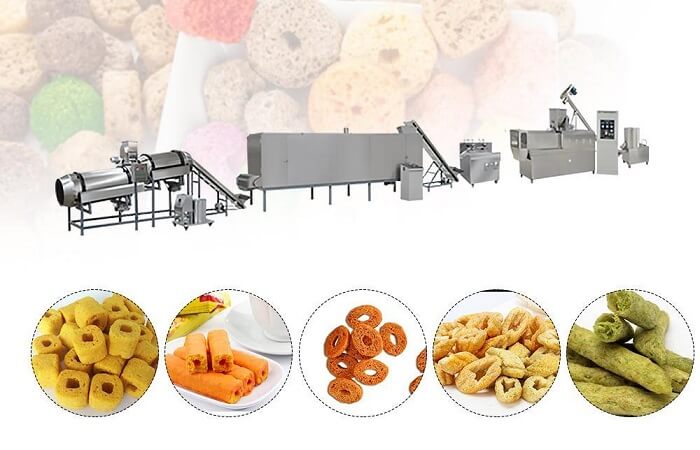 Preconditioning
There are several advantages of preconditioning the raw material used in the production of textured vegetable proteins. The raw materials need to be at a specific moisture content and temperature in order to achieve a desired level of protein.
During this step, moisture or steam is added to the raw materials to improve their controllability. The moisture content should range from about ten to twenty-five percent. The process can also improve the stability of the extruder.
The next step in making textured proteins is blending the raw material and water. The blending process should be controlled by the extruder to prevent any loss of valuable nutrients. The extruder is a crucial part of the production line.
It is responsible for the final texture and density of the product. The extruders should be able to handle both raw materials and water. Once a desired level has been reached, the material can be processed and packaged to meet the specifications of the manufacturer.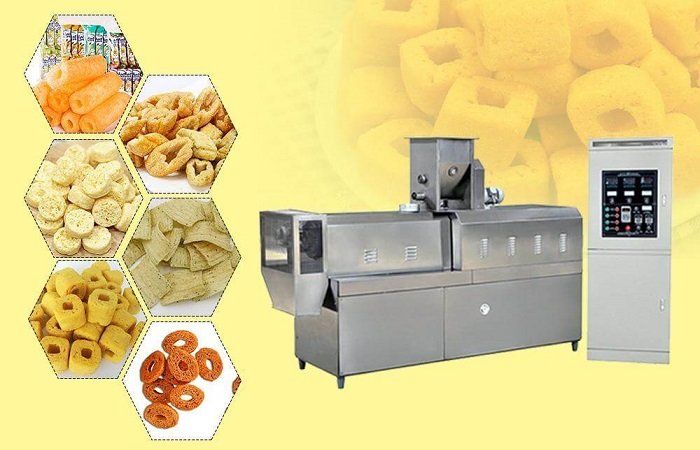 Extrusion
Vegetable protein (TVP) is a type of soy protein that can be used as a meat substitute. It is rich in protein and fibre and can be found in many foods, including ham, fast food, and canned goods.
By using a vegetable protein extrusion machine, a company can produce the plant-based protein material in various forms, such as meatballs, nuggets, and burgers.
A good quality extrusion machine will have a preconditioner to help the raw material be uniformly metered. It should also have a gravimetric feeder that can deliver the ingredient with ease.
Another important feature is that it should have a double-diameter cylinder to help the mixture mix better and retain more heat and moisture. This will reduce the risk of the raw material losing its protein properties when it comes into contact with water.
Soy protein fibres
To produce high quality vegetable protein, soybeans are first sanitized and dried. After drying, the soybean pulp is processed through a series of steps including soy protein extraction, slicing and wet spinning. Wet spinning is the oldest method of making fibres.
Once the raw material is processed, recyclable additives are added to improve the concentration of protein and change the structure of the fiber. Then the fibre goes through heat stretching and cutting processes to give it a more textured appearance.
The second method of making vegetable protein fibres is through the extrusion process. This process can be done using two types of materials: soy flour and soy protein concentrate. Isolated proteins are the most common material used for this process.
The extrusion process involves the use of a double-screw food extruder. Depending on the type of vegetable protein fibres that you are making, the process can take up to three days.
Meat extenders
A meat extender is a protein substitute that mimics the texture and taste of meat. A vegetable protein making machine uses an extrusion process to create meat-like extenders.
Texturized proteins are typically used at a 25 to 30 percent level in various dishes. Meat-like extenders are commonly used in pizza, hamburgers, tacos, soups, dry soup mixes, and oriental dishes.
To make meat extenders, a vegetable protein isolate is hydrated and blended under high shear. The resulting granule can then be used in a variety of foods.
A commercial bowl cutter can accomplish these processes simultaneously. Kramer-Grebe VSM65, manufactured by Kramer-Grebe of Biedenkopf-Wallau, Germany, combines high shear and rapid mixing of protein and water to create meat analog ingredients.
Soy flour
The Ainuok Textured Soy Flour for Vegetable Protein Making Machine has a cooling process to prevent condensation inside the packaging.
It comes with two layers of packaging: the first layer is a waterproof and moisture-proof plastic film, which prevents rusting of the machine's parts.
The second layer consists of a wooden box free of fumigation. Upon arrival, you'll be amazed at how quickly you can make delicious soy protein products.
The TVP production line is used to produce meat-like textured materials from soy and other vegetable sources. The texture of these materials is wavy instead of flat, so that when added to water, they expand like thin slices of meat.
The process began as early as the 14th century in China. Ben Fa Ming characterized the soy protein as "a natural substitute for meat." The TVP production machine is simple and easy to use.
Blog: Vegetable Protein Making Machine