A cereal bar making machine can be used to produce different kinds of cereal bars. The ingredients for the coating can be yogurt and condensed milk. After the cereal bars are cut, they are placed in a mold before solidification.
The coating forms a layer on the cereal bars. After solidification, the cereal bars are removed from the mold.
The finished product can be obtained after cooling and demolding. There are many types of cereal bar machines available in the market. Loyal, a professional manufacturer of Automatic Cereal Bar Production Line, offers you many different kinds of cereal bar machines.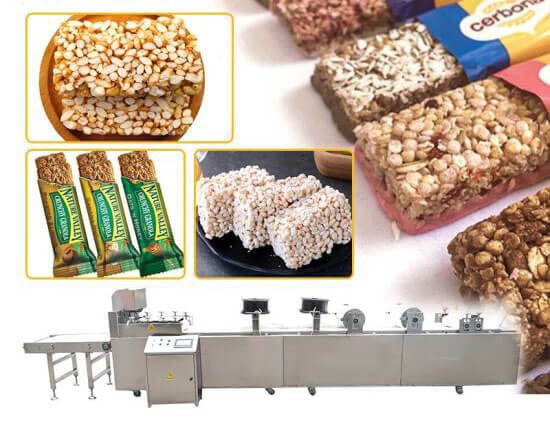 Puffed cereal production line
A Puffed Cereal Production Line can produce different types of puffed cereals in a variety of shapes and sizes. It is a continuous process machine that has a high-pressure steam chamber that is injected into the pre-cooked cereal.
A Venturi tube then collects the hot, puffed cereal. Swiss engineers invented stream puffing machines in the late 20th century, and they can now be purchased from manufacturers in China.
The Filipino cornick is a puffed cereal made from glutinous corn that is soaked in water for three days and processed by the same method. It expands partially to maintain its shape.
The process of making puffed cereal is a gentle and precise process. The raw material is blended with oil and syrup to create a cereal mass.
In most cases, puffed cereals are made of rice, puffed rice, peanuts, and other grains. The cereal mass is then placed into a high-pressure steam oven at 200 lbs./si. The sudden release of pressure causes the cereal panel to puff up.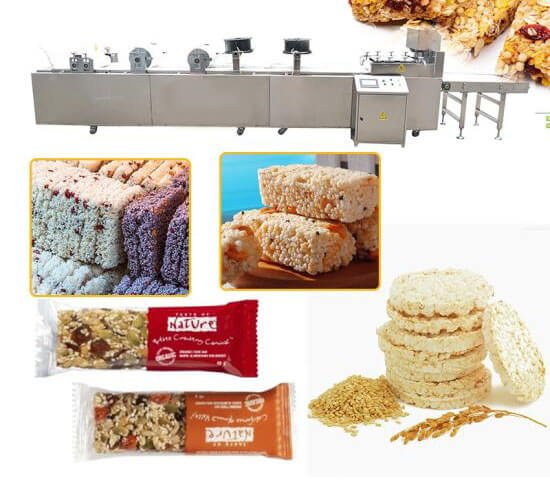 Automatic protein bar extruder machine
An Automatic Protein Bar Extruder machine is an important piece of manufacturing equipment that allows you to make a variety of cereal bars with great precision and ease.
The equipment consists of an extruder, low-temperature cooling system, forming roller press, sugar bar conveying device, and a finished product cutting device.
The process of extruding cereal bars is a simple and effective way to increase productivity.
An automatic protein bar extruder reduces the manufacturing process by significantly reducing the number of products and raw materials required.
This machine also helps reduce the costs of working capital and raw materials, while remaining harmless to the human body.
A typical automatic protein bar extruder produces up to 1,200 bars per hour.
The machine is 17″ long and uses two stainless steel screws rotating in opposite directions.
The two screws transfer the product through a steel channel and teflon die.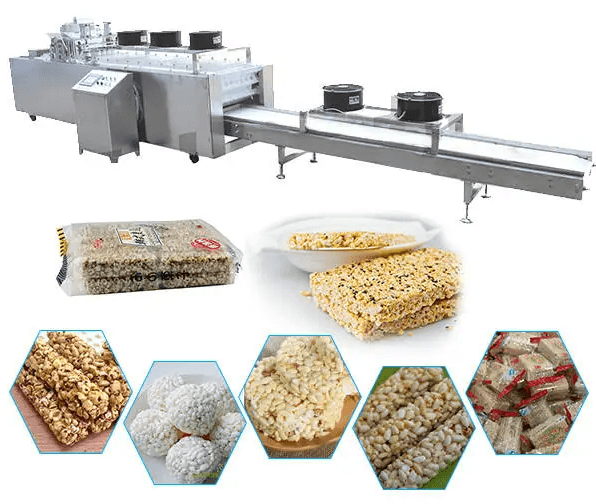 Automatic protein bar extruder machine
In the past, sausages and other questionable meat products were made with an automatic protein bar extruder machine.
This type of machine does not have sanitary protection and can only produce about 500 pieces per day.
This machine is very different from pizza cutters and needs specific parts and accessories. This machine can produce bars of any shape, size, and texture.
Compared to a pizza cutter, the automatic protein bar extruder is much faster and more efficient than manual methods.
The benefits of an automatic protein bar extruder include reduced labor and manufacturing cycle.
In addition to that, these machines reduce the cost of working capital and raw materials, resulting in reduced production costs.
The automatic protein bar extruder machine has high performance and low maintenance cost. Its miniaturization makes it a perfect investment for small energy bar production facilities.
With this equipment, you can save on operating and maintenance costs and focus on increasing your product's shelf life.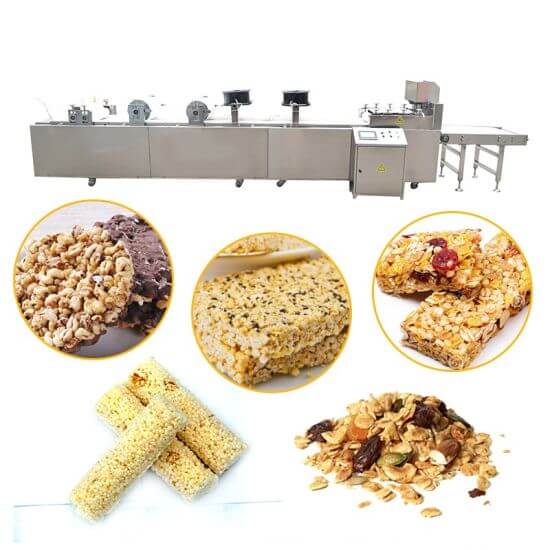 SnackFix cereal bar production line
The SnackFix cereal bar production line is comprised of two main components – the mixer and the equalizing roller. The machine is capable of producing 130 kilograms of cereal bars per hour.
The compact design allows you to install it in a commercial kitchen. It can be connected to a conveyor belt to automate the process. Moreover, the machine is perfect for manufacturing a variety of granular foods.
The SnackFix has many features. It is equipped with a continuous mixer, a cooling tunnel and a cutting system.
These features make it possible to create a wide variety of cereal bars. Moreover, the machine is capable of producing up to 130 kilograms of bars per hour.
It can meet various specifications, including allergens and organic ingredients. It can also be connected to a chocolate enrobing machine.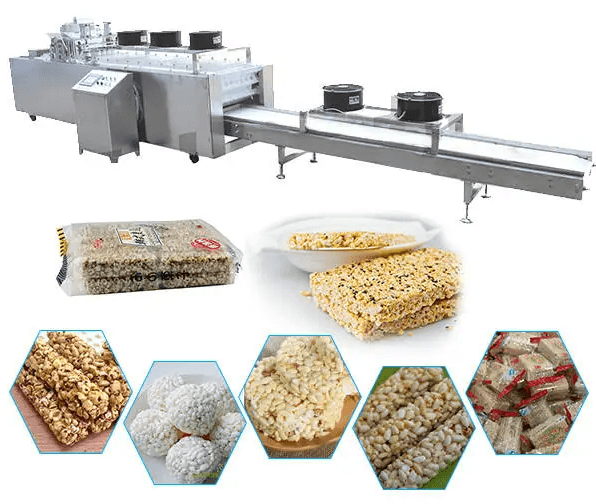 Automatic chocolate coated fruit bar making machine
The Automatic chocolate coated fruit bar making machine is designed to produce various types of snack bars.
It has several parts, such as a protein bar extruder, cooling tunnel, chocolate enrobing machine, auto sorting machine and flow wrapping machine.
You can make healthy snacks with this machine to save on your production costs. Its advanced features make it a popular choice among many entrepreneurs. The following is a brief description of the features of this machine.
The chocolate coating machine features a film downside splicer. The machine is compact and powerful, capable of producing up to 200 pieces per hour.
The machine also features multiple parts change capabilities and user-friendly controls. Its low operating cost is reflected in its wide range of applications.
Furthermore, the machine features many advantages. Its flexible configurations allow it to wrap various shapes of chocolates.
Its user-friendly control panels and high speed enable the operation of different types of confectionery products.
Blog: Types of Cereal Bar Making Machine