The advantages of a professional pasta making machine far outweigh the disadvantages of a hand-cranked unit. You'll also learn about the pros and cons of die extruders, the cost of a professional machine, and the importance of a stainless-steel scraper.
But what is the best machine for you? We've compiled a few tips to help you make the right choice for your kitchen.
Disadvantages of hand-cranked pasta machines
There are several advantages of hand-cranked pasta machines over electric ones.
While the electric versions take up much less space than the hand-cranked machines, the manual models require a lot of room for mixing and kneading the dough.
The hand-cranked models often require a separate workspace for laying the rolled sheets before cutting and storing finished pasta. However, they are much easier to clean than electric ones.
The two types of pasta machines cost very different prices.
Prices vary from as little as fifteen dollars for a hand-cranked machine to as much as $200 for an electric machine.
Prices also depend largely on brand. Generally speaking, high-quality brands cost more, but they tend to last longer.
Other factors that determine price include the number of pastas you want to make and how easy it is to clean.a
Cost of a professional pasta machine
If you love cooking, a professional pasta making machine might be the right investment for you.
It will help you create a wide variety of pasta shapes, from ribbons to lasagna sheets, ravioli to fettuccine.
You can choose a model with a manual crank to a more advanced electric machine, depending on the amount of pasta you want to make.
Some stores even sell specialty spaetzle makers, which are handy for forming dumplings and pierogies.
The Atlas 150 is an excellent choice for the home chef.
Made in Italy of durable chrome plated steel, it can roll sheets of dough at ten different thicknesses and comes with a variety of accessories.
The machine rolls out several popular pasta varieties and comes in bright colors.
However, many people complain that the stainless steel components and rollers are not dishwasher-safe, and they're not as easy to clean.
Die extruders
The basic features of a die extruder for a professional pasta making machine are the die plates and the heat-resistant brass housing.
The bronze die plates give your noodles a rough surface, which helps sauce stick to them.
For a smoother texture, teflon-coated inserts are available. These extruders can produce flat sheets, filled pasta, and practically any shape or size.
Most pasta machines come with die extruders that allow you to shape your finished product.
Some models have multiple dies for a variety of shapes, including short, oval, and shaped pasta.
If you're a professional, you can buy additional extruders to make different shapes and sizes.
Some models also have a separate mixing arm and auger. Some models may not include all die shapes, but there's a wide selection to choose from.
Electric models are more convenient than manual ones. They mix dough and extrude it through the dies without the need for manual labor.
The main disadvantage of electric machines is that they require more effort to clean, whereas manual models require very little effort.
Heavy-duty stainless-steel extruders are stronger and more durable than those made of lighter metals. Plus, they won't rust or corrode.
Need for stainless-steel scraper
You need to invest in a stainless-steel scraper for professional-quality pasta making machines.
This tool will help you remove stuck dough from the machine and make pasta in a variety of shapes.
Its unique design allows you to use a variety of cutters, from ravioli to ribbon pasta.
It also features a LED display that tells you how long it will take to make one batch of pasta.
This tool automatically shuts off when you've finished using it.
While you might not need this tool for everyday use, it will make clean-up easier.
Pasta machines are often made of heavier stainless steel, so you'll want to get one that's built tough and durable.
Stainless steel is also a non-reactive metal, so it won't rust.
Stainless-steel scrapers are not expensive, but they are worth every penny.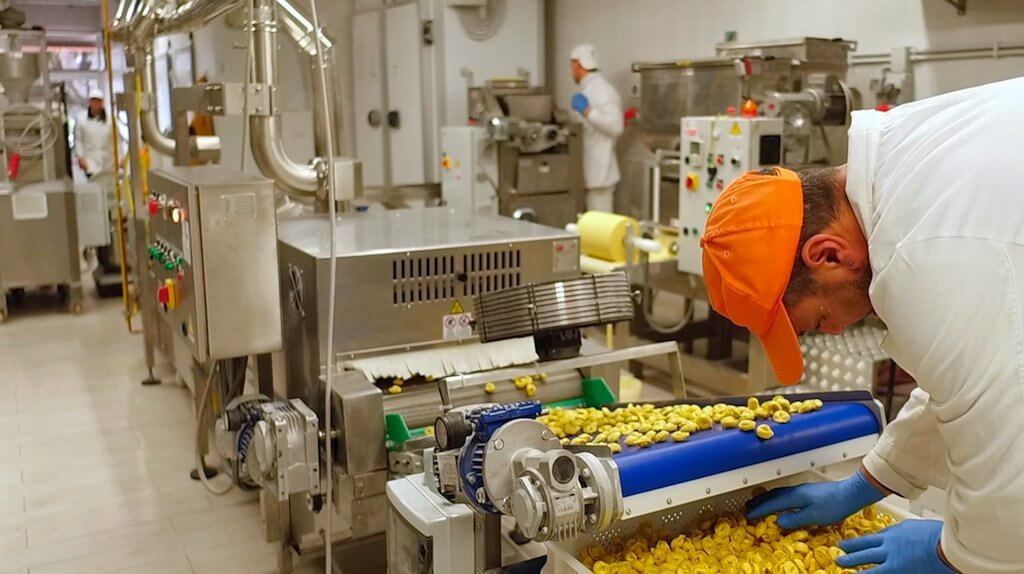 Blog: The Advantages of a Professional Pasta Making Machine
Blog: The Advantages of a Professional Pasta Making Machine