A dog food production machine is a complex piece of machinery that includes several different steps. This is the first step in pet food production and is also known as a'mixing' machine.
This machine is a giant meat grinder that mixes ingredients and produces a consistent mixture. The raw materials are measured, then placed into a crusher for crushing before being fed into the mixing machine.
This step is extremely important for creating a consistent blend in the finished product.
One of the main functions of this machine is its ability to produce a variety of shapes. It can also be programmed to make different formulas based on the age of the dog.
The high efficiency and low energy consumption of this machine make it ideal for a range of pet food manufacturing operations.
This equipment is also simple to use and maintain. It can be a powerful addition to any pet food production line. If you're considering purchasing a dog food production machine, be sure to read this article.
A pet food production machine has twin screw extruders that are designed to be highly efficient. This technology makes it possible to produce various shapes, including the famous "dog biscuit".
It also has the versatility to create a variety of professional formulas based on the age of the dog. The benefits of this machine include low energy consumption, high efficiency, and easy operation.
It is also easy to maintain and has many useful features. In addition, it is highly customizable. This means you can produce a wide variety of different types of dog treats.
In addition to pellet production, a dog food production machine has a twin screw extruder for processing raw materials. It has been specially designed for special feeds that need a high in-shape rate and a good appearance.
In addition to that, it can produce raw and cooked pet foods, making it even more popular. The machine is a valuable investment for pet owners. The advantages of a dog food production machine are plentiful.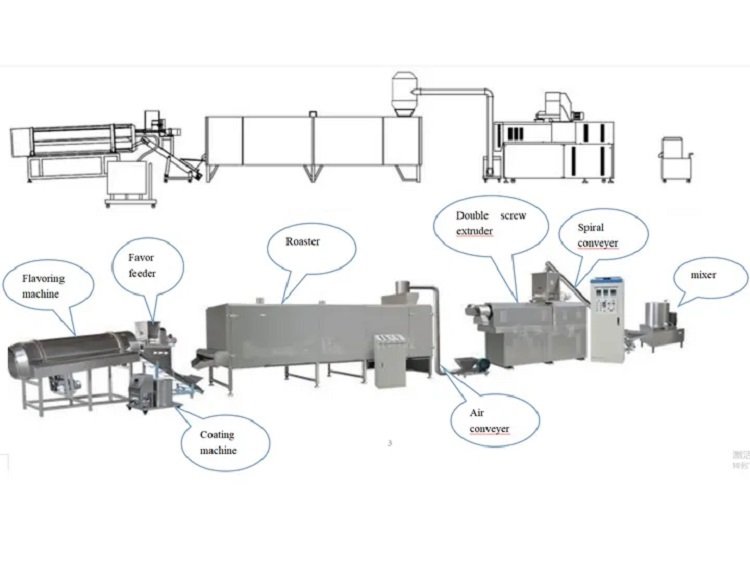 A dog food production machine is designed to create the best possible product for the market. Its high quality and unique appearance make it desirable for dog owners.
Not only will your dog love the treats you make, but they will also appreciate them. There are many different varieties of pet foods available on the market, and the machine will help you meet the demand of your clients.
These products can be customized according to the breed of your pet. You can produce a variety of products for your pets.
A dog food production machine is used to produce dry and wet pet foods. It is suitable for producing a variety of pet foods, including dog chewing bones and fish meal. Some of these products may also be intended for human consumption.
If your business is a pet food manufacturer, a dog food production machine is an excellent investment.
This machine will save you time and money and make your business grow. When you are a small business owner, a dog feeding system will save you money in the long run.
This machine uses a twin screw extruder to create a uniform mixture of ingredients. The extruder has a high in-shape rate and a good appearance.
It is ideal for pet food production and is a great investment for a pet supply company. It will help your business grow. So make sure you check out your options.
They will help you to build a sustainable dog food business. When you're ready to start making dog food, consider using a pet feeding machine.
A dog feeding machine is crucial to any pet food manufacturing business. It will keep your products fresh for days. With a high-quality product, your customers will love it.
A good pet food is healthy for your pet and will keep them happy for a long time. However, some foods are more nutritious than others, so you should make sure your dog has enough to eat.
If your dog eats more than its share of meat and veggies, it will benefit your business.
Blog: The Advantages of a Dog Food Production Machine