A Soya Chunks Making Machine is a great investment for anyone interested in the health benefits of soya products. A Soya Chunks Making Machine can create products that look like meat, while increasing the nutritional value of the food. By extruding a soya bean powder, it is processed to a meat-like texture.
A soya chunks manufacturing machine uses high-temperature and powder-grinding processes to break the spherical protein molecules into chains. This process also helps extend the shelf-life of the product.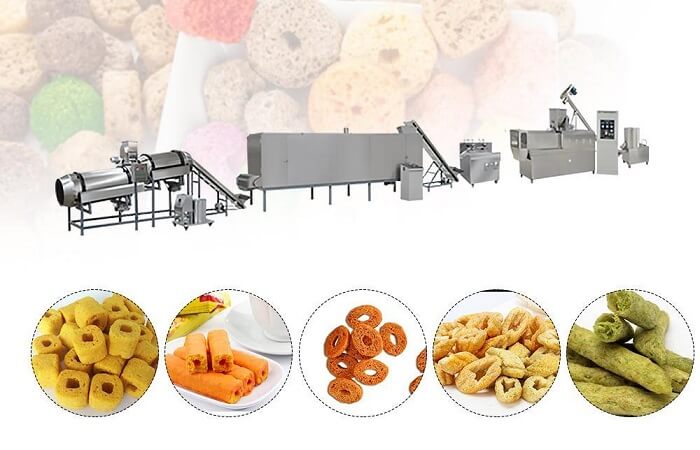 Soya nuggets
The Soya nuggets making machine is an automatic soybean-based food production line. The fully automatic plant is equipped with a full set of innovative patents to produce the perfect vegetable protein.
It is rich in eight essential amino acids and can be used in a wide range of applications, including meat, snack foods, cereal, and beverages.
Moreover, soybean drawing protein has excellent properties of filamentation, water and oil absorption, and toughness. Therefore, it can be used in the meat products industry to improve the quality, elasticity, and taste of the products.
Loyal model 2021 soya nuggets making machine has become one of the most popular and efficient soya meat production equipments.
It is widely used in food processing industries and has received a lot of positive reviews from its customers.
Besides, it produces nutrient-rich soya meat with a completely green and safe production process. Therefore, this machine can be used in both commercial and home food processing operations.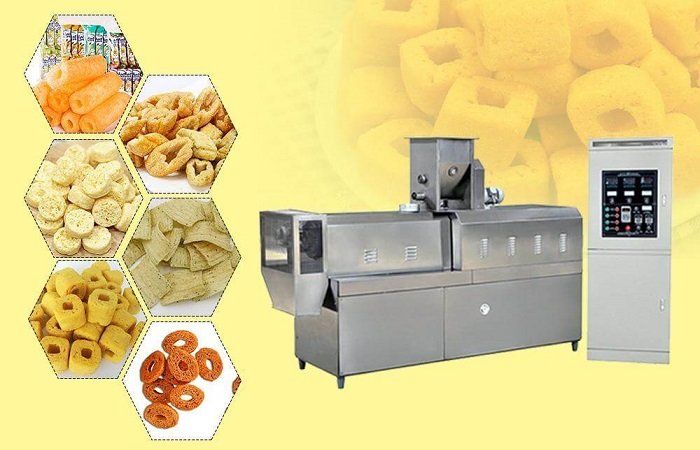 Soya chunks
The Soya chunks making machine is a special kind of extruder that uses defatted soya flour as raw material. These machines can also produce other products, such as TVP/TSP, cereals, snacks, and others.
The capacity of these machines depends on how much they are used, but they can produce anywhere from 100kg per hour to three tons of soya chunks per hour. Depending on the capacity, you can select the type of extruder that is suitable for your specific production needs.
Soya chunks are highly popular with vegetarians, vegans, and non-vegetarians, as they have a meat-like density and texture.
This means that they're high in protein and can easily be used in many dishes. But because soya chunks don't have their own flavour, they tend to absorb other flavours in dishes. Soya chunks aren't as nutritious as meat, so they should be consumed in moderation.
Soya bari
A Soya bari making machine is a useful equipment that uses defatted soya flour as its raw material. It can also be used for other food products such as TVP/TSP. It is highly recommended that the soya chunks making machine be cleaned after operation to prevent the residue from contaminating edible materials.
Furthermore, daily management maintenance can increase the equipment's lifespan and maintain hygienic conditions. Soya bari making machines can be inspected using various methods and tools, including inspections of the extruder machine.
The deformed soybean protein is then loaded into the soya bari packing machine. The deformation process makes it resemble meat. It has a meat-like, porous texture that aids water retention and digestion.
This process also removes harmful substances from the soybean, which helps the product retain its nutritional value. Soya chunks are widely used in ham and other meat products. You can also use it as a substitute for meat.
Soya chunks manufacturing process
Soya chunks manufacturing process with sowa chunks making machine enables you to make more delicious soya meat. It has stainless steel parts in contact with the material and a new handle opening for easy handling. It has two motors and a temperature control system.
A stainless steel extruder is a perfect solution for the food industry because it helps to fully mix the water-added raw materials and liquid additives.
The stainless steel screw is well-made and has good sealing properties. It conveys the mixed material to the extruder without spilling and pollution. This machine ensures stable speed and feed rate.
A soya chunks making machine comprises a crushing system that separates soya bean powder from the oil. The defatted soy flour is extruded with water to produce the desired shape and moisture content.
The final product is formed in the shape of small, round balls, which contain about 17 to 18 percent moisture. The commodity is then transported by a belt conveyor system to a drying unit, where it is dried for 20 to 25 minutes at 100-105 degrees Celsius.
Soya nuggets extruder machine
The Soya nuggets extrusion machine is a fully automatic plant line that uses advanced co-extrusion technology. The machine is capable of extruding various shapes and textures at the same time. This machinery is versatile and can change moulds and production capacity as needed.
It can also produce nutritional powder or cereal porridge and various shapes of soya chunks. In China, the soya chunks extruder is a top product. Its compact size, flexible configuration and easy operation make it suitable for production of different types of soy chunks.
The Soya nuggets extrusion machine can be divided into two parts: a crushing machine that breaks the soya chunks into different shapes, and a mixing machine that mixes the defeated soya bean powder with liquid.
After this process, the extruded products enter the drying machine to reduce moisture and give them a delicious texture. Soya chunks can be packaged in different sized bags, so that they can be sold to consumers.
Soya nuggets production line
Soya nuggets production line is a kind of machine used to make soy protein food. This machine can process soya meal, peanut meal, wheat gluten, and isolate soy powder.
The finished product will be dimly stabilized and shaped into desired shapes. It can be a versatile piece of equipment because it can be customized according to the production requirements. Here are some features of this machine:
Soya nuggets production process involves three basic steps: mixing, expansion, and drying. A typical soya chuck machine can produce soya chunks, TVP/TSP, and cereals or snacks.
The output of a soya nuggets production line depends on the amount of soya chunks to be produced. Depending on the production capacity, a DSE model extruder may handle as much as 100 kg per hour.
The raw materials are then combined with soya protein and sent to a twin-screw extruder.
Blog: Soya Chunks Making Machine
Blog: Soya Chunks Making Machine