Automatic Sesame Powder Making Machine is suitable for milling oil materials like peanuts and sesame. Its stainless steel construction meets food hygiene standards. The fineness of sesame powder is generally forty to sixty mesh.
This machine can continuously crush sesame and peanuts. Its capacity ranges from 200 to 400 kg per hour.
In addition to sesame, it can also mill other types of oil seeds such as almond and walnut.
Easy operation
The sesame butter production line is a complete unit that includes a feed elevator, continuous cleaner, roasting machine, cooling machine, grinding machines, and mixing machine.
Its advantages are easy operation, integrated control, and stable performance. It produces high-quality sesame butter.
It is easy to use and has a long life span. It is easy to maintain and requires little maintenance.
It can be used by home users or commercial enterprises.
The pressing machine has a single point of entry and exit. The oil seeps out through the small holes and is pure.
There are two types of pressing machines available for sesame seeds. Some machines can press multiple types of seeds.
Depending on the amount of sesame seeds, the resulting product can be sold as animal feed, nut butter, sesame oil, and sesame powder.
Low labor cost
Sesame is a seed with a thin husk and a shell. There are two ways to dehull sesame: manually or by machine.
A new dry sesame system, developed by MarkoomTech, separates the kernel from the husk, resulting in a high-quality finished sesame product with less labor cost.
MarkoomTech's dry sesame system is energy-efficient, low-maintenance, and high-efficiency.
Farmers in Myanmar face numerous challenges to process and distribute sesame.
They need to enforce laws about pesticides and fertilizers and store large quantities of sesame to sell to China and other countries.
Sesame producers must also pass stringent tests to determine their product's purity and quality before they can sell it.
Sesame powder mills in Mandalay can reduce labor cost, since the cost of transportation is very low.
Even and fine powder
This even and fine powder making machine is capable of crushing cereals, spices, and raw materials into very fine powder.
It is characterized by its compact design and internal classification mechanism. Its granularity distribution is narrow, and it produces powder of 80-320 mesh.
This makes it suitable for a variety of applications. Moreover, it preserves the physicochemical properties of the materials it grinds.
Unlike traditional grinding machines, it can produce fine powder without the need for sieving.
The vacuum powder making machine produces grain with uniform shape and quality.
It starts by heating the raw material by induction in a protected atmosphere.
It then adopts a high-pressure water gun to break the molten metal.
After that, the molten metal is sucked into a water tank and passes through a multi-holed crucible that acts as a flow breaker.
Once the molten metal is completely sucked out, the finished product powder is deposited into the silo.
It is then uniformly packaged by a powder tanker. An automatic packing machine is also available.
High food hygiene standards
To meet the high food hygiene standards for Sesame Powder Manufacturing Machine, operators must follow several guidelines.
They must cover their nails, hair, watches, and other jewellery while working.
They must also wear clean, protective clothing.
In addition, workers must avoid contact with food particles and bacteria, and should refrain from coughing and sputtering.
They should also avoid touching food, picking their teeth, and using other items that could contaminate food.
In addition to these guidelines, operators should also ensure that their staff are properly trained in food hygiene matters.
While it is not necessary to have food hygiene certificates, evidence of training is necessary for demonstrating a commitment to ensuring food safety.
It also serves as proof of due diligence if the operator is ever investigated.
Food hygiene training should be based on tasks and responsibilities of each employee.
Cleaning procedures should be adapted as per the different products that need to be processed on the same line.
Sesame hulling process
The first step of the sesame hulling process on a sesame powder making machine is to soak the seeds.
This will soften the hull and increase the speed of water infiltration. The seed is then transferred to a de-stoner and grader.
Once in the de-stoner, the seeds are sifted and separated. The final step in the sesame hulling process is the sorting.
A sesame hulling machine is designed to automatically remove the husk and shell of the sesame seed.
The hulling process is crucial to expanding sesame use in the food industry.
A sesame hulling machine can produce high-quality products and requires minimal maintenance.
High-tech and computer-assist engineering design help ensure a hygienic process for your sesame seed processing needs.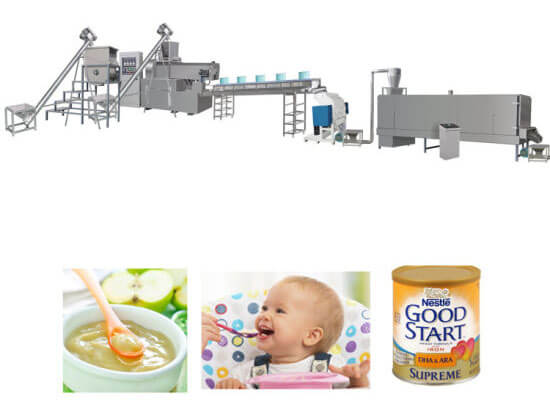 Blog: Sesame Powder Making Machine