A ribbon blender is a high-performance, high-speed mixing device. This appliance uses a spray system to create a homogeneous powder mixture. Its motor produces 10 to 15 HP and is capable of blending up to 1,000 kg.
Its centrally-located flush discharge valve protects the shaft from wear and ensures a tight seal around the lid. Many industrial applications require a powerful and reliable ribbon mixer.
The blender's discharge valve is located in the center of the trough. The trough bottom is lined with a stainless steel ring, which is used to remove air. The pump outlet is located near the trough's bottom center. When the ribbon blender is running, the discharge valve must be precise and provide a tight seal.
Depending on the application, there are different types of valves available, such as dust-tight knife gates for dry materials, and liquid-tight ball valves for wet applications. A pneumatically operated valve is ideal for applications where a product needs to be discharged accurately.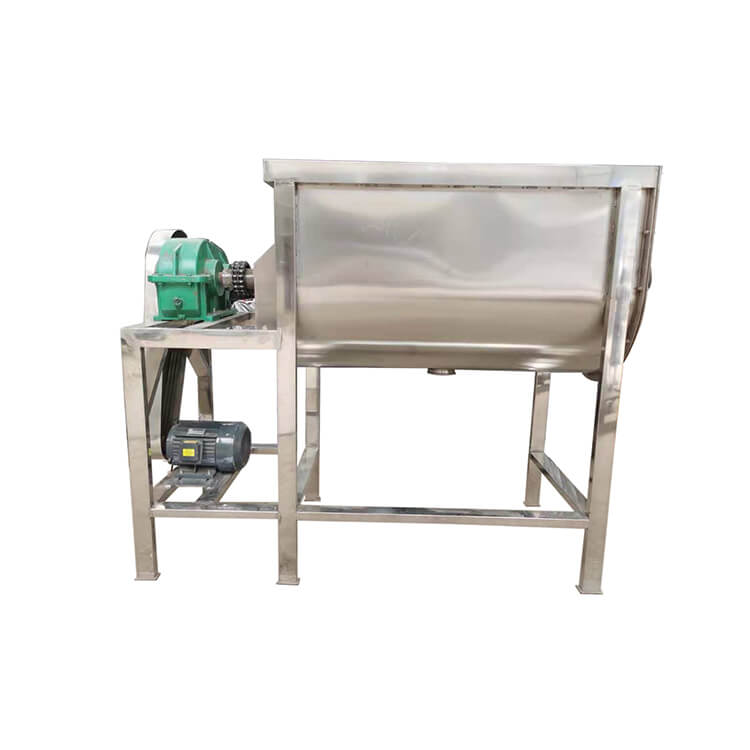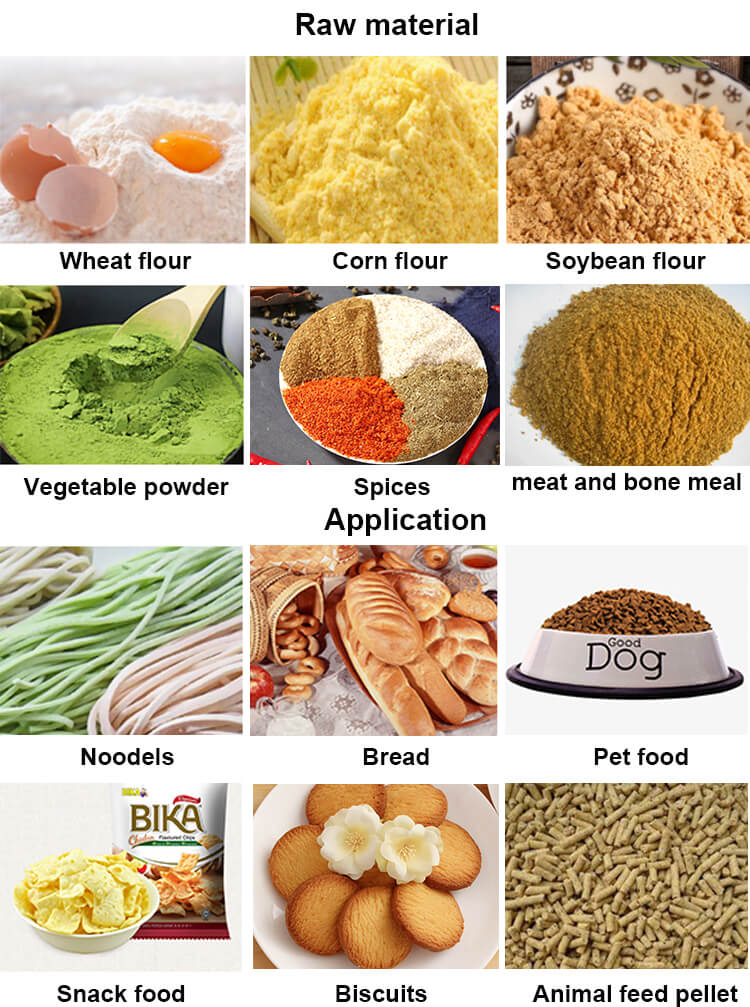 The ribbon blender is a high-speed device for blending dry powders homogeneously. Its mixing capacity is about 70%, and it is suitable for chemical, food, and pharmaceutical products. Its four legs and top cover help in controlling the speed of the ribbon. It is also constructed of stainless steel to ensure safety. If you're looking for a high-quality, high-performance mixer, this may be the right tool for the job.
A ribbon blender is a versatile and efficient mixing machine that can handle both wet and dry granules and powders. When the containers are filled two-thirds full, the ribbon blender is ready to go.
The material will be blended in a matter of seconds. With this type of mixing machine, you can be sure that the product will be free of any defects. It is designed with precision and efficiency in mind, and you'll be glad you chose it for your manufacturing needs.

A ribbon blender is designed to mix various types of powders uniformly within a short time. It works by using two blades that pull oppositely. The ribbon blender is suitable for a variety of powdery materials including cosmetic powders, tea powders, and agricultural fertilizers.
However, it's not limited to these products; it can be used for various other applications, including paints and animal feed. Aside from being an excellent mixer, a ribbon blender is also highly efficient at mixing liquids.
A ribbon blender has double ribbon agitators that move the material inside. The agitators move the material in a countercurrent motion. The resulting powder is extremely fine.
Its long mixing time is equivalent to the speed of a normal blender. A standard capacity of a ribbon blender is five to twenty-five litres. A single jar can be loaded with up to 25 liters of powder. The amount of ingredients inside the jar is not limited to one container.

A Ribbon Blender is an economical, light duty blender that is often used for dry powder components. This mixer is an excellent choice for any industrial application where powder components must be thoroughly mixed. It is easy to operate and has a high capacity. Besides, it has a large loading capacity and does not require a lot of headroom.
The U-shaped Ribbon Blender is one of the most popular types of this equipment. The U-shaped model has a horizontal "U" vessel with a shaft that extends down to the base.
A ribbon blender is an efficient and effective way to mix dry powders. It should be used for two-thirds of the container, to ensure that the ingredients are thoroughly blended. The unit is ideal for chemical, food, and pharmaceutical products.
Its double helical agitator tumbles the material in the cylinder. The interior ribbon moves the material away from the discharge door. The design of this equipment is highly versatile and durable.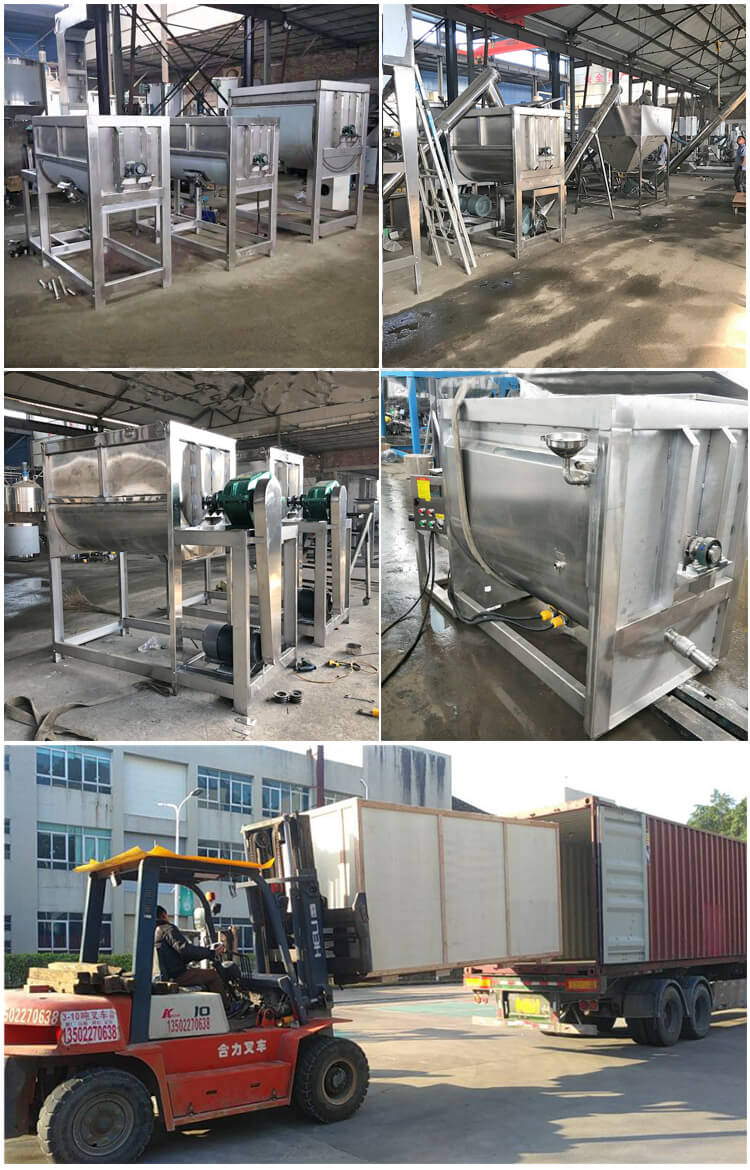 The Ribbon Blender is ideal for materials that can be blended easily. The U-shaped model is most commonly used for solid-to-solid mixing. A W-shaped model is a good choice for liquid-to-liquid blending.
A W-shaped ribbon blender has a side discharge facility. Its stainless steel contact parts reduce the risk of contamination. Its versatility makes it a great choice for many industrial applications.
When selecting a Ribbon Blender, make sure it is able to mix both liquids and solids.