The Ribbon Blender is an efficient and versatile blender. It blends dry granules and powders. It has a unique shape and design, and it is suitable for a variety of applications. It is also ideal for pharmaceuticals and chemical products. The container can be filled two thirds of the way.
The size and bulk density of the components will determine the horsepower required for the blender. There are different types of ribbon blenders.
A typical Ribbon Blender is designed with a two-piece motor reducer. It is more efficient than a belt drive, which relies on flexible belts and a set of pulleys to operate.
However, the two-piece design requires less space than a belt drive. It also limits the motor's life span, due to overhung loads. In addition, modern gearmotors are easy to maintain.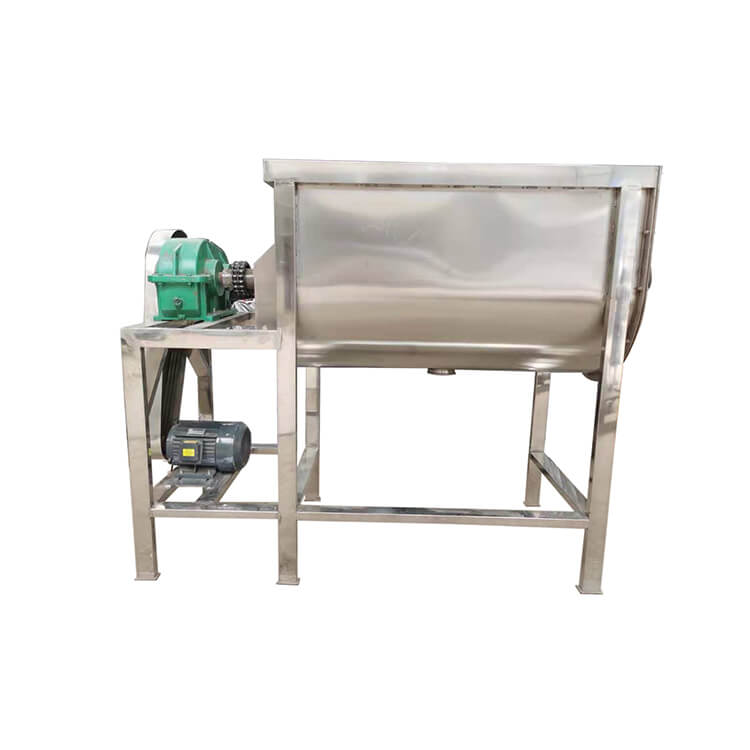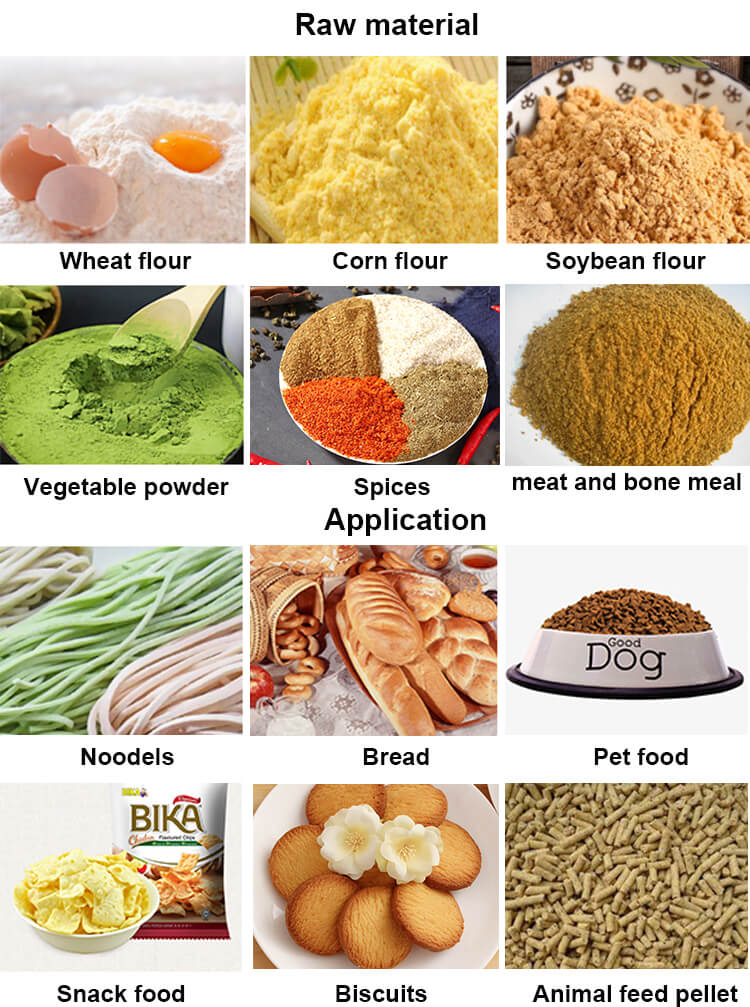 A Ribbon Blender is versatile, efficient and affordable. It can be used for blending many dry powders, including spice blends, beverage mixes, polymer blends, and chemical additives.
The unique design and shape allows it to mix a variety of products, including small batches, floppy materials, and ceramics. And the mixer is capable of blending a range of solids, from sugar to granulated ores.
The drive arrangement on a ribbon blender can vary, but the basic principle remains the same. It combines a one-piece motor reducer with a chain-driven shaft.
A one-piece motor reducer is more efficient than a belt drive, which relies on a set of flexible belts. This can result in reduced horsepower and efficiency, as well as overhung loads, which limit the motor's lifespan.

A ribbon blender's drive system consists of one electrical motor with a worm reduction gear, which drives a ribbon stirrer. The unit has four legs and a top cover. The shaft is sealed with a bush housing.
Safety guards are placed on all moving parts to prevent accidents. The drive system of a ribbon blender is important. The power source should be suitable for the volume of material to be blended.
The main structure of a ribbon blender is made of mild steel. The safety guards are made of SS 304, and the legs are made of M.S. They are painted or coated with SS 304.
Stainless steel or chrome-plated components may be more expensive. A high-quality ribbon blender can save you money on energy and improve your productivity. Its efficiency depends on the number of speed it can reach.

The ribbon blender uses a chopper and a motor. Its blades have interchangeable pitches and a single shaft. Both options are available in different models. The inner shaft of a machine is made of glass. The outer part is made of aluminum. The bottom portion is mainly designed for liquid.
This is a durable, reliable type of agitation. The inner section is the motor. Its paddles rotate back and forth, resulting in a uniform consistency.
A ribbon blender is commonly used for dry applications, but it is also capable of performing its function well in wet applications. When the agitator is not working, solid materials are added to the mixing chamber.
When it is working properly, the liquid ingredients are sprayed into the mixing chamber. It is therefore important to consider the rate at which these additives are added to a product. It is important to choose a blender with an adjustable speed.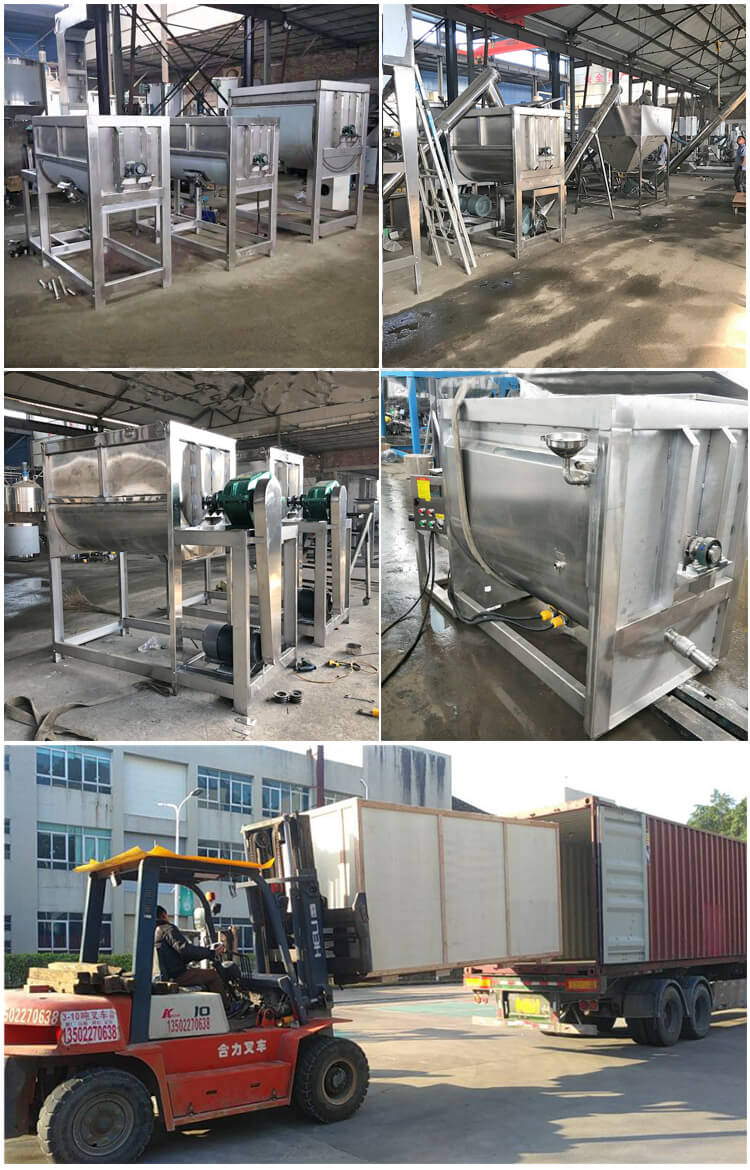 The ribbon blender uses a single or multiple discharge ports. The main part of the machine is the blending vessel. It is a U-shaped piece of machinery that houses two ribbons. These ribbons move synergistically to ensure even blending.
A ribbon blender uses valves to ensure that the discharge door is tightly fitted to prevent contamination. If it does, it has a top cover that fits snugly and leaves ample space for the cleaning process.
A ribbon blender is a light-duty, portable machine that moves powder and liquid materials in one continuous motion. It has four legs, a top cover, and safety guards to prevent accidents.
Its design looks similar to a container and a mixing stirrer, but it has a different appearance. In addition to its four legs, the ribbon blender has a discharge valve, a safety guard, and an agitator.