A small peanut butter machine is a great way to save time and effort in the kitchen. It has several different features, including a compact body, which covers little space. It is made of plastic or semi-plastic material, and has an oil dispenser. Before using the machine, make sure that the nuts have been chopped or soaked for at least an hour.
Most of these machines work with high-frequency vibration, a different geometric-shaped stator, and a whirling gear.
This enables them to process a variety of products, including nut butters. Most nut butters are processed between 3 and 100 microns in size.
The commercial-grade peanut butter machine has a motor and blades to grind the nuts. It has a switch to set the desired speed, and a start button to turn the nut butter maker on and off.
This machine is designed for home use, but if you plan to make it a full-scale business, you can invest in a smaller one and a separate nut-peeling machine.
A peanut-butter-making machine can save a lot of time and effort.
The semi-automatic machine for peanut butter filling can package from 20 to 60 bottles per minute. The TZ series of machines features a foot-operated pump and an adjustable millstone rotation speed.
It is also made of 304 stainless steel for durability and is equipped with an ISO-certified quality monitoring system.
A semi-automatic peanut butter filling machine is a versatile machine that meets the national safety standards.
If you want to make different types of peanut butter, the TZ series is a great choice. It is suitable for emulsions, homogenization, and comminuting.
The peanut butter packing machine is easy to operate and is based on European and United States filling machine technology.
It is designed for qualitative and quantitative paste filling. It is an ideal machine for home use or a small business.
The 304 stainless steel material is sturdy and prevents rusting and provides a cooling system.
Depending on the size of your operation, you can choose the right one for your business. It is a convenient machine for home users, and will be highly efficient.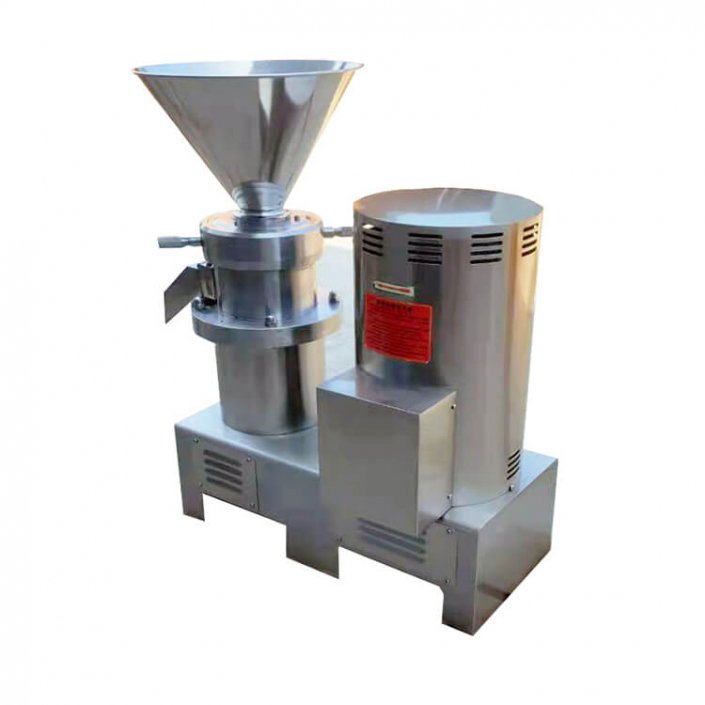 The peanut butter making machine has multiple advantages. Besides the versatility of its use, it also has a high-quality and durable design.
In addition to peanut butter, it can be used for other products, such as emulsion, jam, and nut paste.
A good model has all these features and is easy to operate. This type of machine will help you make fresh, tasty, and nutritious products for your customers.
However, it is not recommended for beginners.
A commercial-grade peanut butter machine is more expensive than a home-made model, but it offers several benefits.
The most important of these is the fact that the machine produces high-quality nut butter in no time at all.
Its compact structure and 100% duty cycle make it an ideal tool for busy home use. Unlike the home-made version, this machine is very efficient and consumes just 1.5kw of power.
Its ability to process nuts, cocoa, and almonds, and even fresh fruits, will make the resulting product more flavorful and tasty.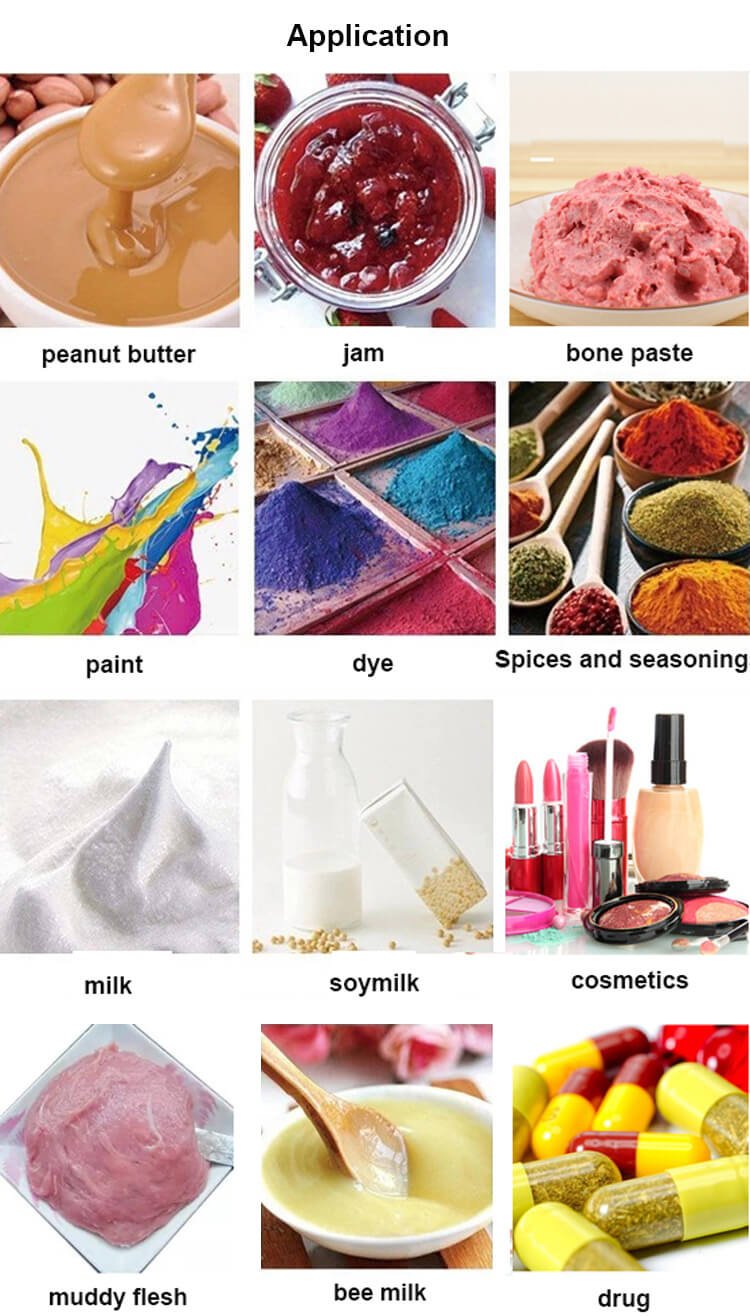 A split colloid mill is another option for making peanut butter. These machines have a motor on both sides and a cooling system to prevent overheating.
In addition to the high-speed stirring and grinding, a high-quality model of this machine will produce peanut butter that is smoother and more uniform in texture than a home-made version.
The rotor, stator, and other parts of the machine will ensure the best possible result.
The best peanut butter machine will have a powerful motor that forces blades through nuts. A motor with 400 to 600 watts is ideal for a commercial-grade model.
And, of course, it will produce more consistent and delicious paste than a manual version. The speed of the motor is important to get the right consistency for your peanut butter.
A low-speed machine will make your product too thick. If you have a high-speed grinder, it will create a finer paste.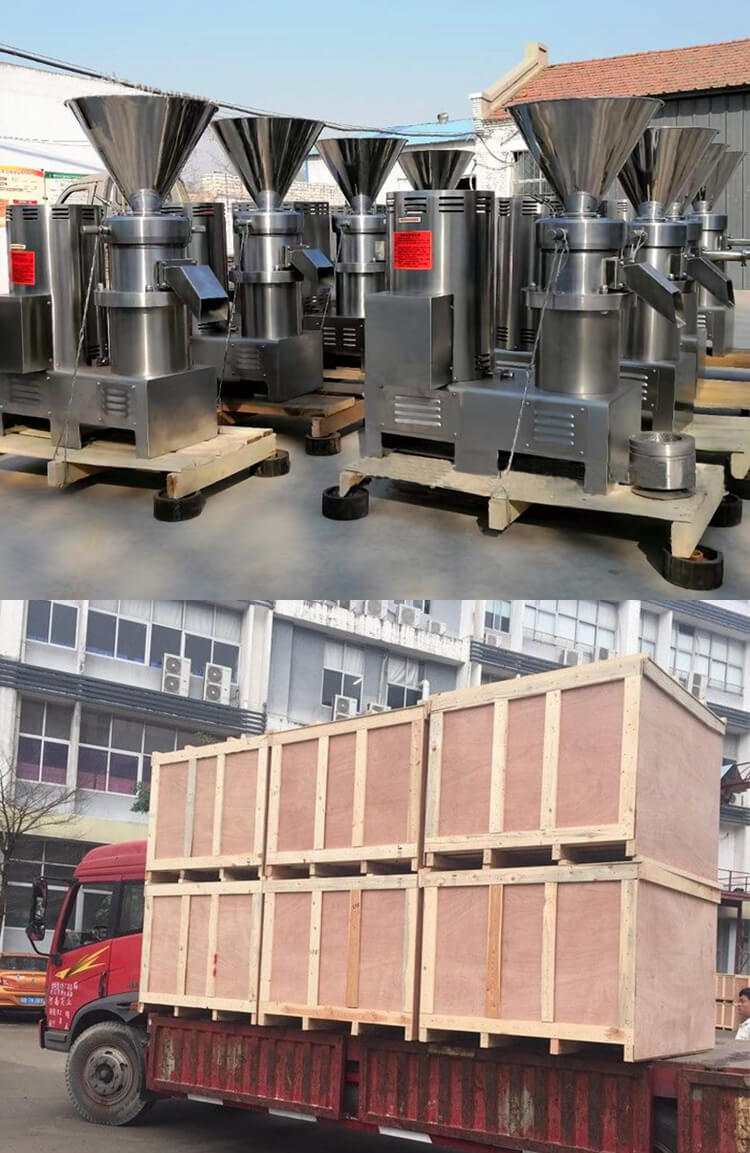 A peanut butter machine is essential for a small commercial kitchen. It is a necessary piece of equipment for making peanut butter, and is available for purchase online.
It uses 1.5kw of electricity and can process many different nuts. Some models even incorporate a blender.
The electric machine is an ideal investment for any modern kitchen. There are many types of nut butter machines available in the market.
It is an excellent tool to buy if you are looking to make your own nut butter.