A nutrition powder making machine can be used to produce a variety of nutritive food products. The most commonly used types of these machines are Sports nutrition, Baby food, and Nutraceutical.
There are many other varieties that you can choose from, including Corn instant nutrition powder production line.
This article will discuss some of the benefits of these machines.
In addition to their high automation and reasonable design, these machines can be used to produce a variety of food products.
Nutraceutical production line
A nutraceutical production line using a nutrition powder making machine will be able to create a number of different products.
For example, the Enflex F-14 is an encapsulation machine for the manufacture of nutritional powders.
This machine incorporates many useful features, such as low maintenance and easy handling. It also incorporates pressure regulation systems independent of the sealing clamps.
Another feature of this machine is its ability to incorporate a zipper module and a special cut die.
It has a unique capacity to produce two dosage systems simultaneously, making it an ideal solution for nutraceutical products.
The EM small-batch drum mixer allows for precise mixing while still allowing for diverse processing steps to be performed in the same machine.
The HM twin-shaft mixer is capable of handling multiple processes within the nutraceutical production line.
It can handle premixing value-adding ingredients and can also be used for homogenization, coating, and liquid dispersion.
These three capabilities allow the machine to fulfill multiple needs for a nutraceutical production line.
Baby food production line
A nutritional powder making machine for baby food production line is a kind of equipment for processing different kinds of flour.
The baby powder production line is made up of the following components: twin-screw extruder, oven, crusher, and packaging machine. A special cylindrical silo is also included.
The twin-screw extruder is equipped with the extrusion and cutting units. It is an excellent choice for making baby powder.
Infant formula is subject to stringent hygiene, safety, and nutritional regulations. It must be pure and tailored to the nutritional needs of growing infants.
Because the mixture must be perfectly homogeneous and dust-free, infant formula mixing equipment must be very precise and gentle.
They must also be able to blend in trace elements and microscopic particles.
The amixon (r) Continuous Powder Mixer AMK is an ideal machine for mixing bulk goods, such as infant formula.
Sports nutrition production line
When a client requests a new product, the first step of the sports nutrition production process is to contact a manufacturer to discuss the details of the new product.
The R&D teams at these manufacturing facilities then conduct research to determine the best formula and ingredients for the product, based on the client's requirements.
After confirming the formula, the manufacturing team processes the order under strict sanitation and quality control standards. Branding experts then work on the product's packaging and labeling.
The growing sports nutrition market is a highly lucrative industry.
With more consumers and companies taking an interest in athletic performance, the demand for sports nutrition products is only going to continue to grow.
In addition to that, the products that are manufactured in this industry are often safe and effective, which is why many people trust these brands.
However, it can be difficult to identify trustworthy manufacturers and products.
A sports nutrition production line will make it easier to identify potential buyers and minimize the risk of false product recalls.
Corn instant nutrition powder production line
The most common types of corn instant nutrition powder are puffed nutritional porridge, nutritional drinks, and snacks.
Depending on the desired product, corn nutritional powder production lines can process up to 100kg/h of raw materials.
They can also process other grains like beans, sesame paste, and baby rice.
They can be used to make different kinds of cereal products and are available in a variety of shapes and sizes.
You can customize your plant according to the needs of your customers.
A corn instant nutrition powder production line consists of various components, including a twin-screw extruder, hopper feeder, air conveyor, oven, and crusher.
In the hopper, you can add optional ingredients, including vegetables and fruits.
The twin-screw extruder is capable of producing baby rice, sesame paste, beans powder, and other food products.
The twin-screw extruder is equipped with multiple units, including a hopper feeder and an extrusion and cutting unit.
EM small-batch drum mixer
A EM small-batch drum mixer is a versatile tool for making nutrition powders.
These ingredients are often prescribed in precise recipes with exact concentrations of active ingredients.
This type of mixer helps producers fine-tune their mixing process and accomplish multiple processes within a single machine.
The EM twin-shaft mixer is designed to handle multiple steps in the manufacturing process of nutraceuticals, including premixing value-adding ingredients.
The EM mixer can also perform multiple processing steps, such as liquid dispersion, coating, and homogenization.
The blending process involves several stages, including loading, packing, and cleaning. Each mixer has an average true-mixing time.
Some of this time is estimated for loading and packing, but cycle completion can be longer than expected.
Nevertheless, most EM mixers are suited for blending thick substances, such as protein powders and whey.
To help you find the right machine for your needs, it is a good idea to know how to select a mixer that best suits your requirements.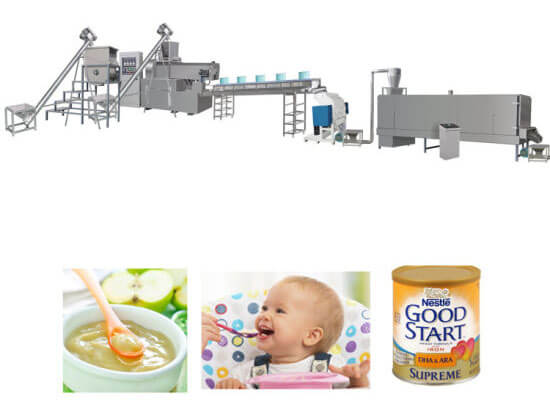 COM auger filler
When choosing a COM auger filler, make sure to consider the type of material that you will be filling with the machine.
Not all types of filling equipment can handle bulky or less free-flowing products. You will also need to consider the speed at which the machine operates.
Some of these machines only fill a small amount at a time, while others are capable of handling much larger amounts.
COM auger filler nutrition powder making machines use a servo motor that rotates the agitation blades.
This helps in filling the bottle with the desired amount of powder. The com auger filler has a programmable logic controller that enables remote operation.
The machine also has a touch screen that allows you to see how the machine is working, what the filling process is for, and how much powder is being filled.
Blog: Benefits of a Nutrition Powder Making Machine