A material hopper dryer is a piece of machinery that is used to dry raw materials in a manufacturing process. This equipment uses an electric heating process to convert water into hot air. Once the air has reached the proper temperature, it is then dispersed evenly throughout the barrel of the machine through a net plate or screen protector.
The hopper dryer removes moisture from raw materials by continuously blowing high-temperature air into it.
The hopper dryer is designed to dry wet materials. These include materials that have been recycled and products that have been shipped.
They work by blowing high-temperature air into a cylinder or barrel. The air reaches the material's surface area, removing most of the moisture in the process.
This machine is environmentally-friendly, using renewable energy sources such as wind power and natural gas to power it.
Its low energy consumption makes it a great choice for a number of applications.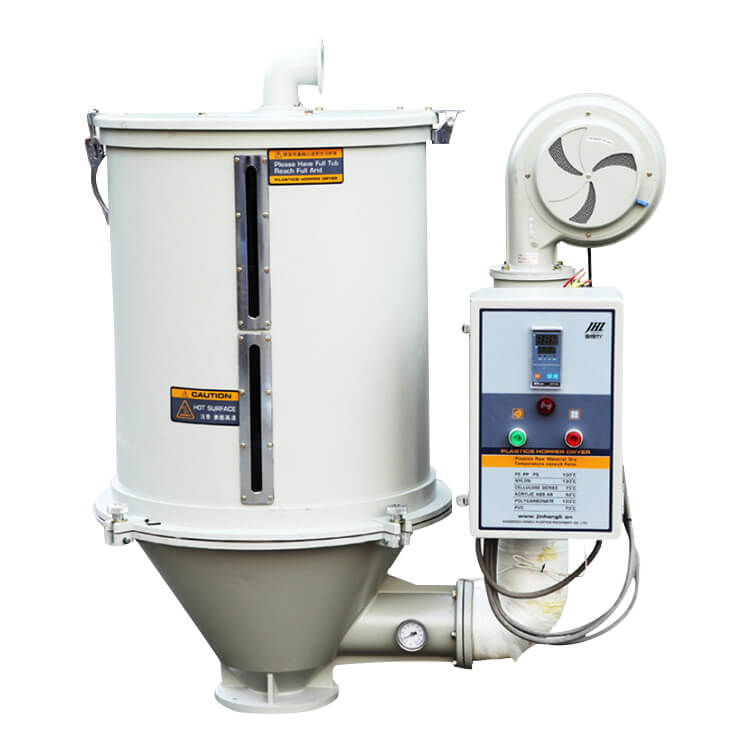 The THD series of hopper dryers is one of the most efficient and reliable models. This machine uses hot air to dry wet materials. Its capacity ranges from 12 kg to 1000 kg, with capacities of between twelve and 1500kg.
Its unique design features a down-blowing air pipe that eliminates the risk of dust accumulation at the bottom of the machine. This dryer is ideal for use in plastic manufacturing processes.
The 3DX model is an effective material hopper dryer that features a dewpoint display, an adjustable fill sensor, and a large programmable display.
It has four main components: an electric motor, a heat-sink, and a continuous air temperature controller.
The 3DX design is easy to install and maintain, and can be easily integrated with any standard hopper configuration.
The system is easy to maintain and comes with a ring nozzle system to distribute air evenly.
The SD Series Drying Hopper is made of insulated carbon steel. Its solid internal walls allow the door to be precision-cut to prevent material hang-ups. Its stainless steel material hopper is space-saving and can be directly mounted on molding machines.
A THD-800 material hopper dryer has an accessible door, while the THD-1000 is ideal for mid-to-large volume throughputs. The THD-800 and THD-1000 are available in a wide variety of configurations, with a range of features.
The hot air plastic hopper dryer is an excellent choice for drying plastic materials. Its dual-layer materials tank is easy to clean and is suited for all types of robotics. Its automatic Start/Stop timings saves energy and significantly reduces injection time.
The high-quality, double-layer materials tank is an efficient and convenient solution for drying raw materials. The patented design is easy to clean and has two overheat protection devices.
The temperature setback option prevents over-drying. The heat in the dryer is reduced after the drying process, which is vital for the process. The hopper dryers also have timers.
If you need to change the settings after a certain time, the Dri-Air technicians can update them for you. This can be very helpful for many different applications.
The heaters are very powerful and can dry large materials quickly and efficiently.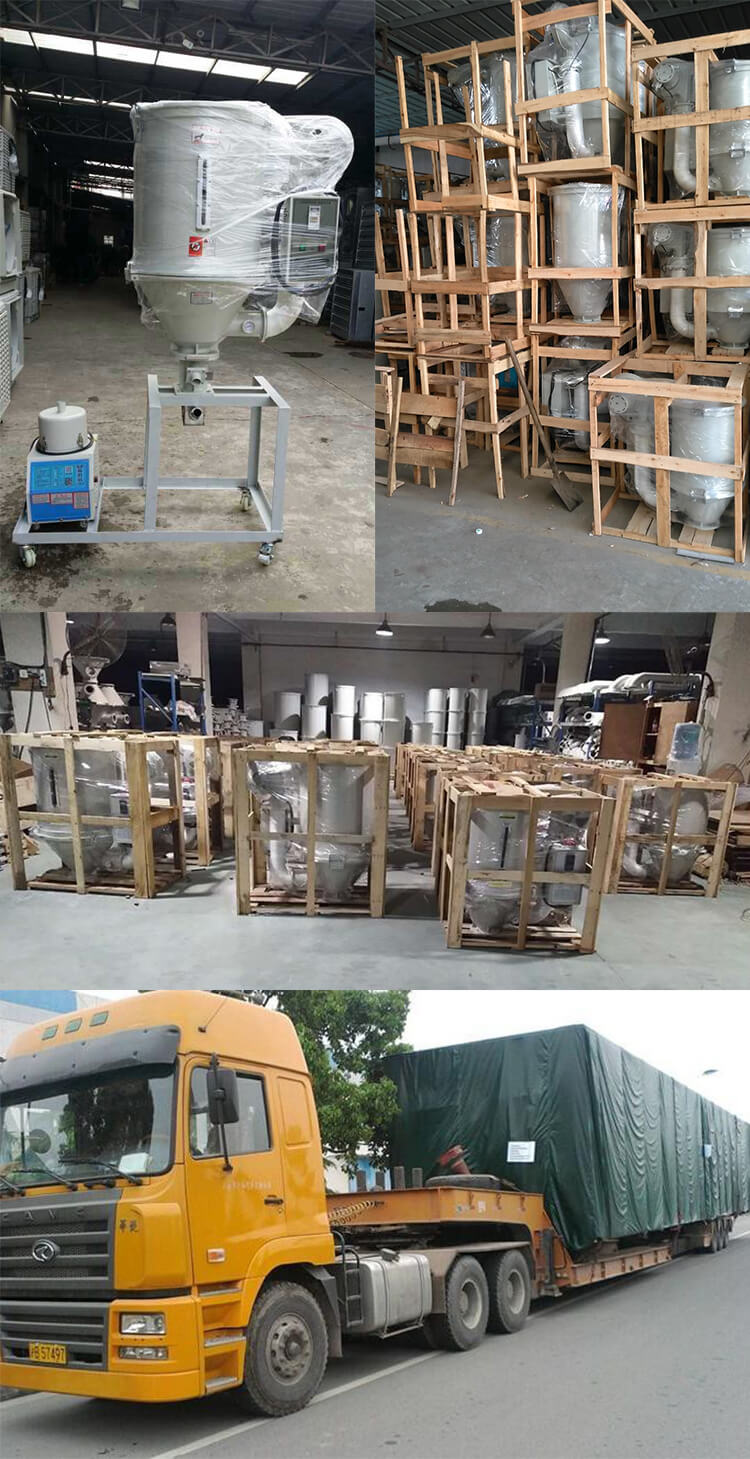 A material hopper dryer can be combined with a water-cooled after-cooler to prevent volatile byproducts from entering the air stream.
The water-cooled after-cooler traps byproducts from the return air to protect the filter from contaminating contaminants.
A plasticizer hopper dryer is a great choice for materials that need to be dried at a high-temperature. It is a great option for a variety of industries.