A konjac drying processing line uses low and medium temperature drying methods to retain the original color and nutrients of the plant. The stainless steel materials and high quality construction of the equipment meet the standards of food machinery.
The drying equipment can be heated with a variety of sources, including coal.
The equipment can be equipped with various components according to the user's specifications and production needs.
Moreover, a konjac drying processing line can be customized according to the requirements of the users.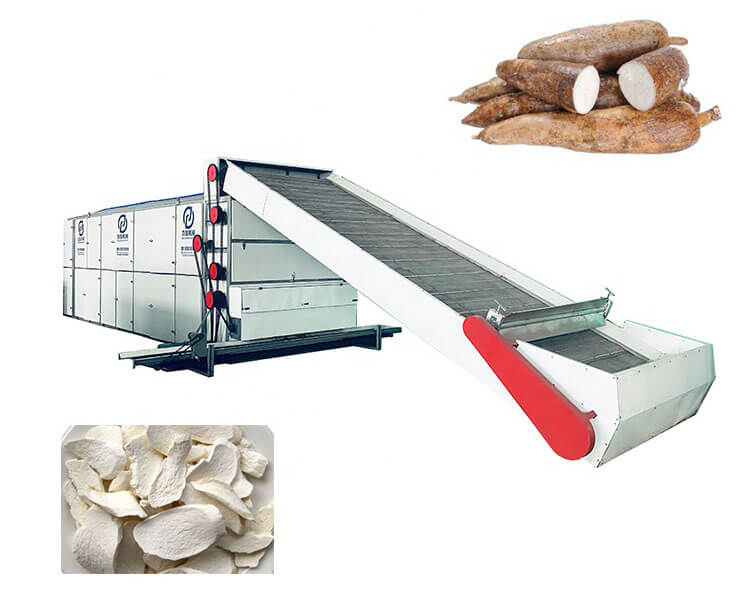 Glucomannan is a dietary supplement
Glucomannan is a natural substance derived from the root of the Konjac plant, native to warm tropical areas in Asia.
It contains a high concentration of glucose-mannose polysaccharide, with about 5-10% of the sugars being acetylated.
Glucomannan is related structurally to the polysaccharide found in guar gum. However, more research is necessary before any firm conclusions can be drawn.
Glucomannan is an extremely beneficial dietary fiber. The ingredient is so thick and viscous that it absorbs a large amount of liquid.
This gel-like substance has a variety of uses. It has been used in traditional Chinese and Korean dishes for thousands of years. Its satiating and weight-loss properties have earned it a place in the world of health supplements.
It is important to note that konjac contains approximately 40 percent glucomannan gum. Glucomannan helps lower blood sugar.
However, it should be noted that glucomannan and blood sugar-lowering drugs may interfere with each other.
It is recommended to stop using konjac glucomannan dietary supplements at least two weeks before undergoing surgery.
It may lower blood sugar
The konjac root fiber, glucomannan, has been studied for its potential to treat diabetes.
This substance slows down the process of the stomach emptying, which means that the sugars consumed after meals are absorbed more slowly.
In one study, a type II diabetic patient was fed konjac food for 65 days.
The results suggested that konjac can help treat hyperglycemia, a condition in which too much glucose circulates in the blood.
It may improve wound healing
A new blend of konjac glucomannan and xanthan gum has been tested in physicochemical assays for wound dressings.
Konjac glucomannan is a naturally occurring polysaccharide derived from the tubers of the konjac plant. It has a glucose/mannose ratio of approximately 1:1 and excellent biocompatibility.
Its poor mechanical properties in aqueous solutions, however, limit its application.
Although there are currently no FDA regulations regulating konjac supplements, manufacturers can voluntarily submit their products to independent laboratories to confirm their safety and effectiveness.
Some studies have shown that konjac can decrease the risk of allergic reactions and improve wound healing.
 Konjac is also available as a noodle for stir fry dishes and in powder form for baked goods.
Konjac supplements are available from natural health stores and online.
Blog: Konjac Drying Processing Line