When you decide to start your own instant rice noodle business, you'll want to make sure you get a good machine that will work efficiently. A high-quality instant rice noodles production line machine can increase your revenue and lower maintenance costs.
Ensure that you clean and maintain your equipment regularly to reduce the chances of malfunctioning and costly repair bills.
It's also a good idea to check your furnace body for excess oil to keep the electric heaters from burning.
Automatic fried instant noodle production line
An Automatic Fried Instant Noodle Production Line is a set of machineries for making a variety of noodles.
It can produce cup-sized instant noodles as well as fried instant noodles.
The line includes a series of models and is designed according to the latest demands of the mass consumer market.
It has an excellent combination of high automation and low energy consumption.
It has a compact structure, requires less floor space, and is easy to operate.
It can realize all procedures from the flour feeding to the continuous rolling process.
The Fully Automatic Fried Instant Noodle Production Line includes the following machines: noodle mixer, compound calender, dough cutter, and cooking machine.
Other components of the automatic line include cutting, drying, packaging, and cooling.
The machine can also be equipped with a packaging machine, although it is not necessary if the noodles are being sold in bulk.
Depending on the model, some fryers and steamers can be heated using electricity. However, steam is much cheaper.
Dry rice ada flake production line
Ada pradhaman is a traditional dessert made with rice flakes and coconut milk.
It is most popular during the Onam festival, when the sweet is served during the Onam Sadhya meal.
Dry rice flakes are made into a thick paste and then slowly cooked with coconut milk and jaggery syrup.
The resulting product has a silky texture and mild flavor.
Depending on the type of rice flakes used, the process can be automated or manual.
DSJ(r) instant noodle production line
DSJ(r) instant neoprene production line has a high degree of automation, compact design, and simple installation.
It is widely used to produce fried instant noodles. Its complete set includes two sets of machines.
One machine is used for frying instant noodles while the other is for making noodle soap.
The control center of DSJ(r) instant noodle production line is a programmable logic controller.
The production line consists of different processes to manufacture the noodles. There are different types of noodles, including bagged and bowled versions.
The finished product is about ten percent water and ninety-three percent oil.
The process of producing these noodles involves three stages: soaking, sheet forming, steamer cooking, and aging.
The noodle blocks are then conveyed to the noodle dryer.
The entire set of DSJ(r) instant noodle production line can produce up to three hundred thousand packs per day and 20 tons of dry noodle blocks.
Yee Mee noodle machine
Using a Yee Mee instant rice noodles machine is a great way to have delicious, nutritious noodles whenever you want them.
These delicious noodles have a golden yellow color and are chewy.
In Singapore, yee mee is one of the most popular types of Chinese noodles, with a combined calorie count of about 900 calories per serving.
These machines are also very easy to use, making them perfect for busy families or large groups of people.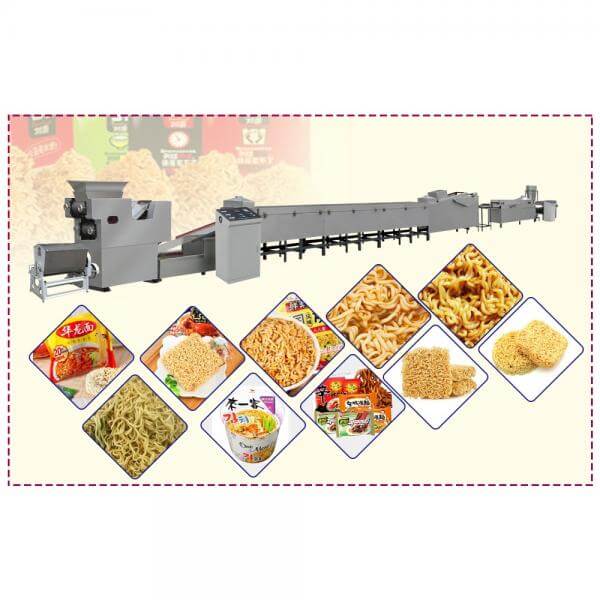 This machine can produce both bowled and bagged versions of the noodles.
The finished product water content ranges from ten to twelve percent, and the rate is between ninety percent.
The machines are reliable and can produce high volumes of this delicacy.
Some machines can also make instant rice vermicelli noodles.
And because it uses soy flour instead of wheat, the noodles are gluten free and healthy.
Blog: How to Choose an Instant Rice Noodles Machine