Industrial Vegetable Shredder Machine
Vegetable shredder machines are available in the market that are designed to slice hard vegetables into small pellets. They are very useful for restaurants and commercial kitchens. These machines have the ability to chop a variety of fruits, vegetables and even kelp. This kind of chopping machine has an advanced design and can cut various patterns. It also cuts diamonds, wires and other materials. This machine is a good option for people who want to save time and energy.
Some of them have advanced performance and feature compact structure, stable functions, and easy operation. These machines feature polyurethane anti-scratch painting, plastic hopper, and belt driven motor. Safety micro switch and low tension controls are other features of these machines. Apart from that, they also feature a high level of efficiency. In addition, they have removable bowl and motor. They are also easy to clean.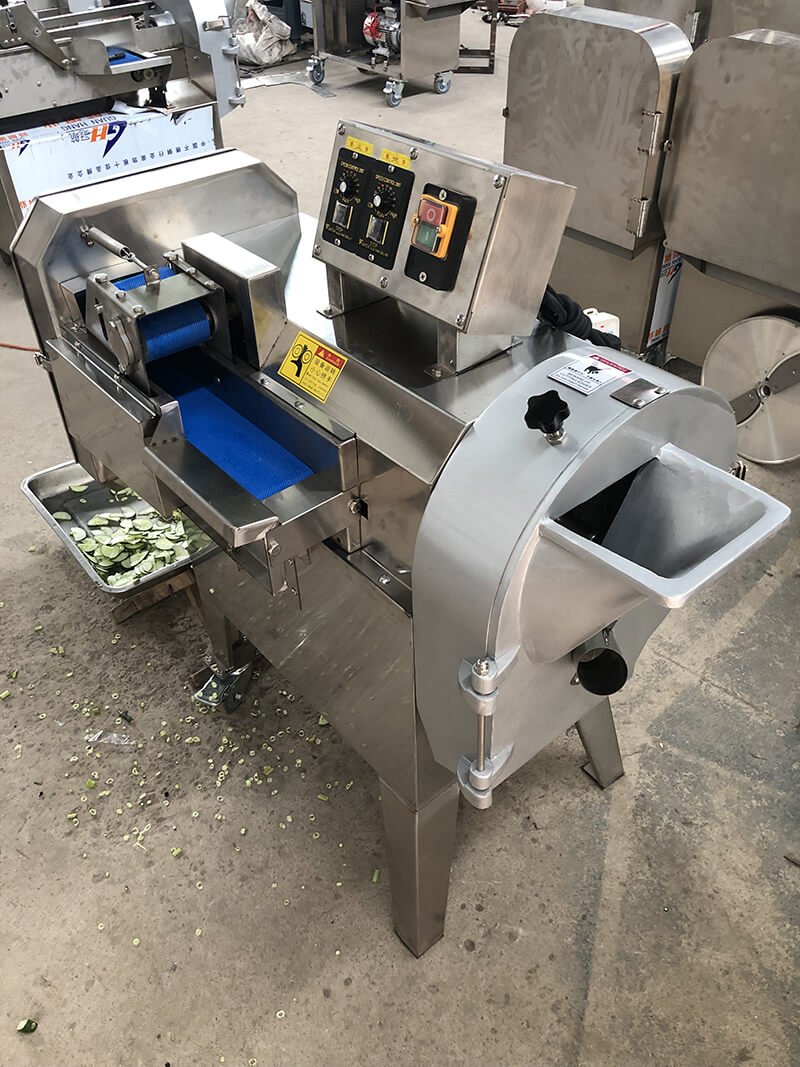 The S40 model is a powerful and compact vegetable processing machine. It is used mainly for cutting cabbages. It also works well in large-scale processing. It can process 500 to 1500 kg of vegetables per hour. It is designed for both small and large businesses. It is easy to use, does not produce too much noise, and is very efficient. With its 11-language display, this machine helps users to operate it more conveniently.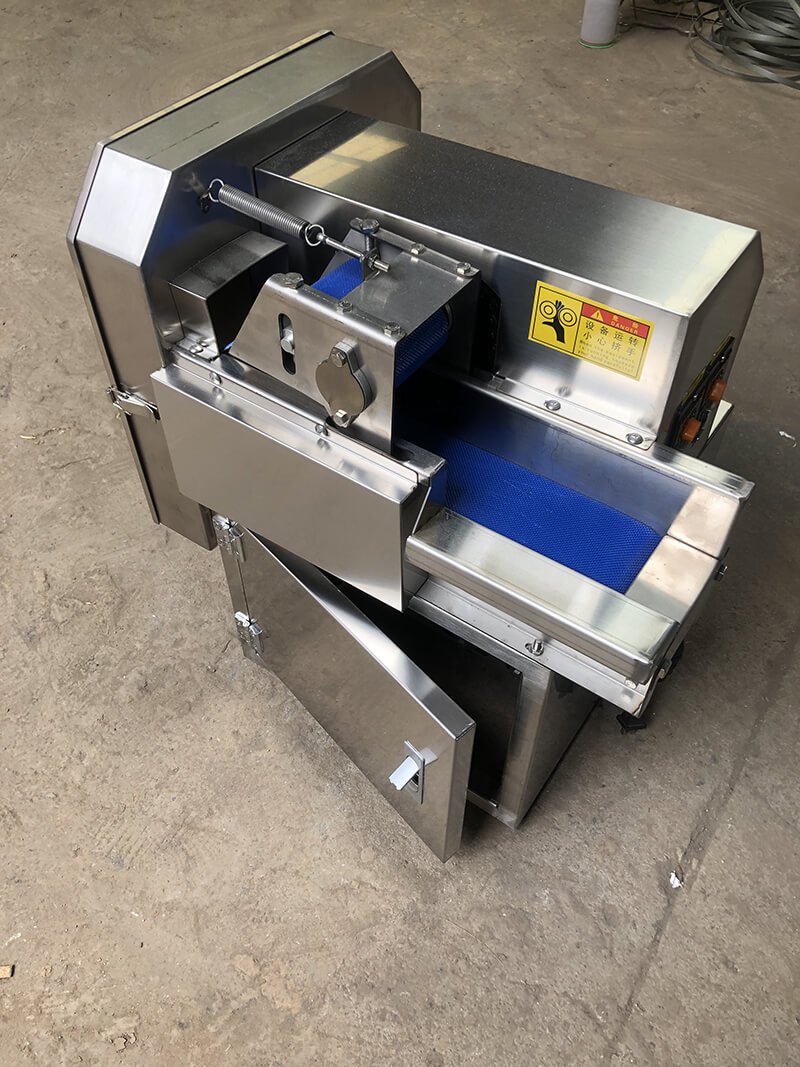 Application of
Industrial Vegetable Shredder Machine
Industrial vegetable shredder machines have multiple applications. Generally, these machines are used to prepare large quantities of vegetables in an efficient and consistent manner. These machines have features that allow them to handle a wide range of different vegetables, including leafy vegetables, kelp, hard fruits, and even diamonds. In addition to achieving uniformity, they also reduce the rate of machine parts failure and backflow of vegetable leaves along the shaft.
Commercial models come with a variety of different features. They may have knives, cutting action, and blade type. Some machines even have automatic shutoff. Commercial-grade shredders often feature a hefty warranty. A typical model will be able to handle up to 8 tons of material per hour. Some models even come with food-safe forms that reduce the risk of contamination and ensure the safety of all workers.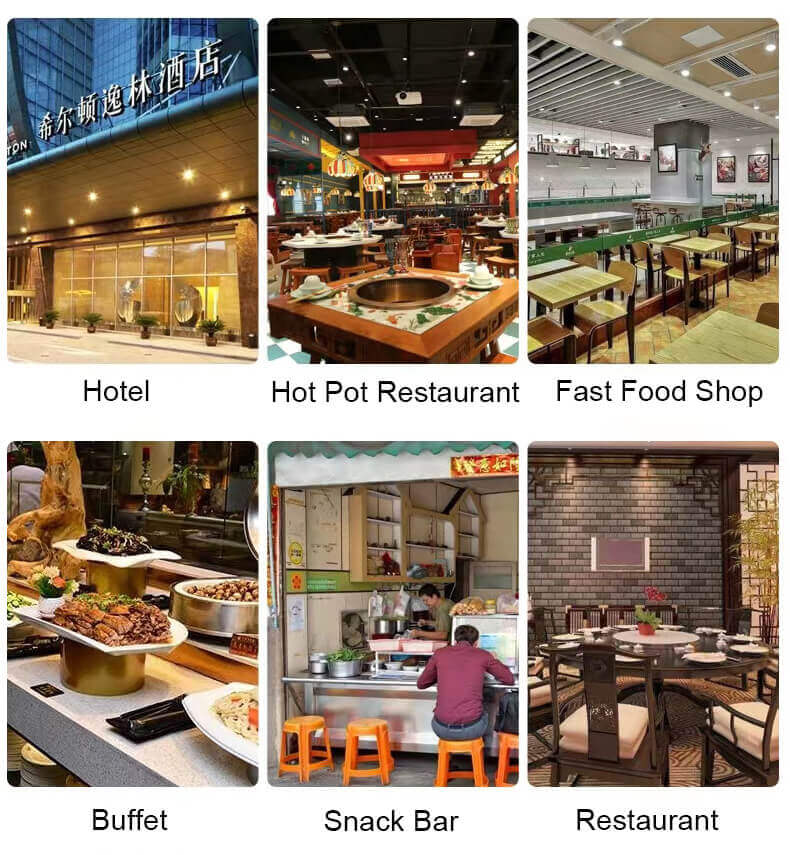 A multi-function shredder machine comes with interchangeable blades for different types of vegetables. The SCS-318 cutter can handle all types of vegetables, with a capacity of between 1000 and 3000kg/h. A commercial salad spinner, on the other hand, uses centrifugal force to slice, dice, and cube vegetables. The versatility of these machines makes them the perfect tool for many applications.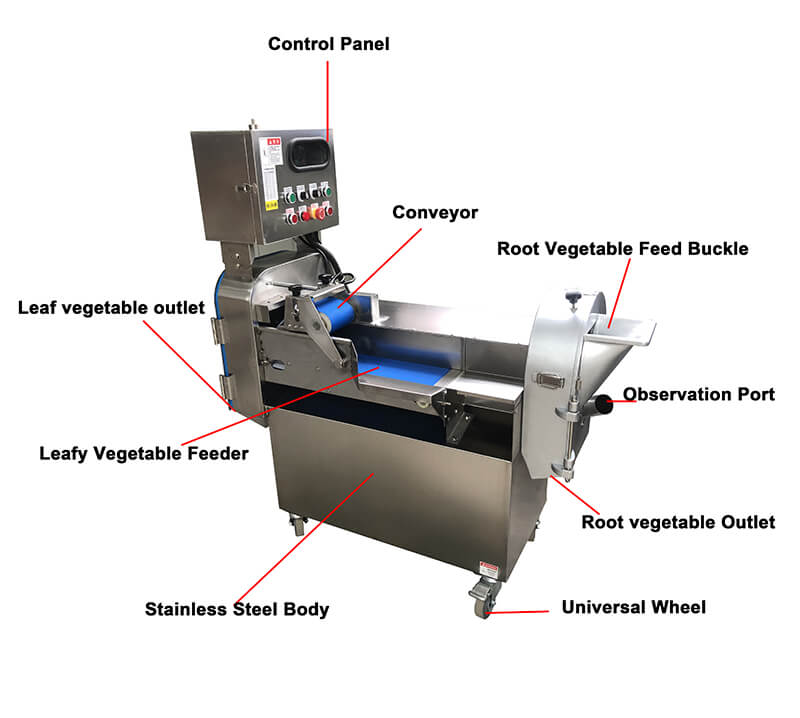 89% Visitors Contacted Now and Got the Following Free Gifts
1. 2022 Full Catalogue
2. 2022 Full Price List
3. Technical Brochure
4. Operation Manual
5. A Surprising Discount
6. Some Free Accessories
Features of
Industrial Vegetable Shredder Machine
There are many benefits of an industrial vegetable shredder machine. These machines cut various vegetables into fine pellets with minimal waste and reduce labor costs. The stainless steel body of the vegetable chopper is durable and resistant to rust. The cutting device can be easily operated by a single employee, and it can quickly and efficiently finish the daily amount. It is also hygienic and safe to use, and complies with national food machinery safety regulations.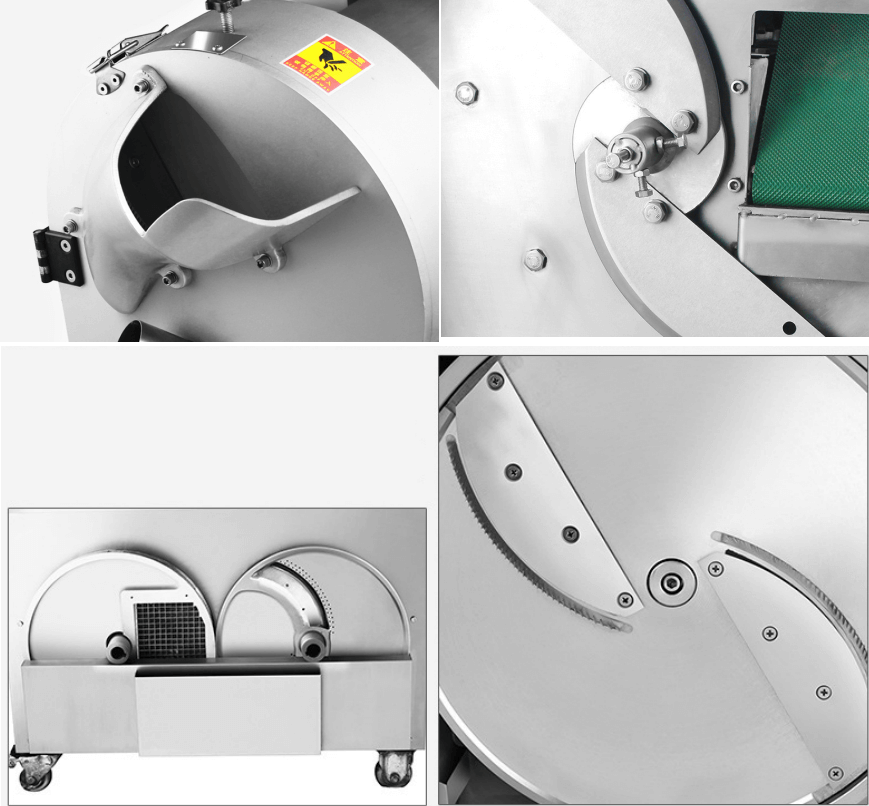 In addition to processing vegetables, these machines are also ideal for a variety of bean products and kelp. This makes them highly versatile, which is beneficial for food processing industries. A centrifugal slicing system and a vertical blade are used to process hard vegetables and leafy-soft vegetables, respectively. The slice thickness can be easily adjusted in a standard range, and the vegetables are processed evenly. They retain their fresh flavor and have a smooth surface.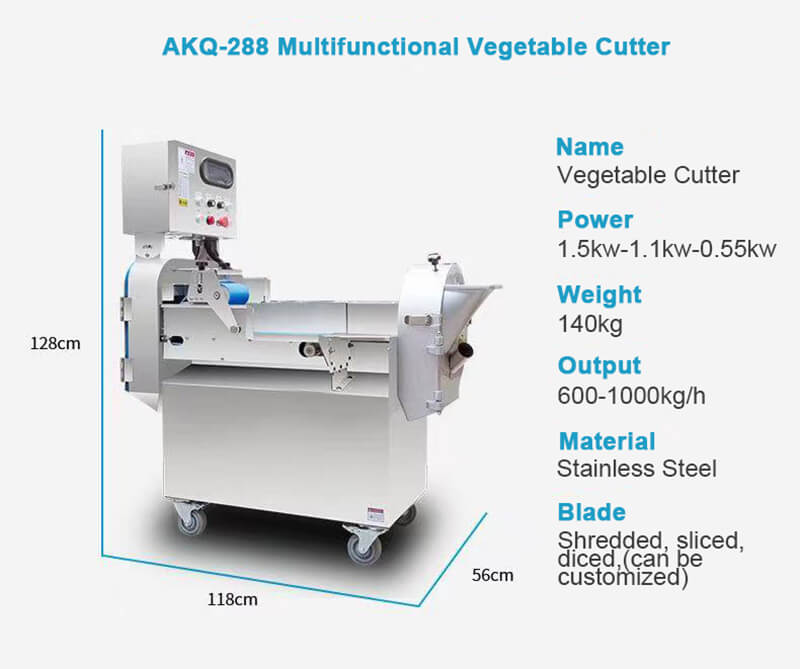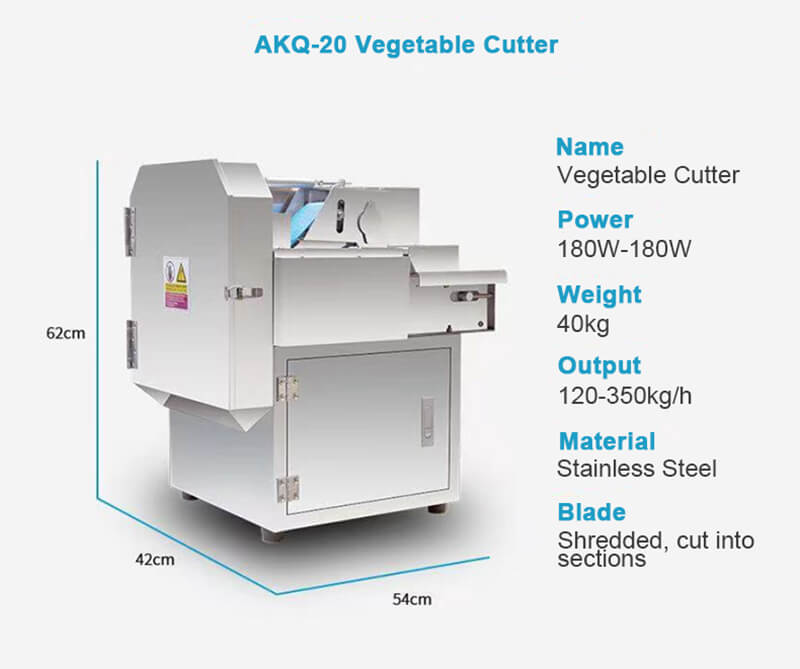 The features and advantages of an industrial vegetable shredder machine vary according to the type of drive system. Different types use different drive systems, and the best choice is based on the type of application the machine will be used for. Some models use hydraulics, while others use direct electrics. Whichever model you choose, be sure to choose one that meets the standards of OSHA. This will help protect your employees and ensure a safe workplace.
89% Visitors Contacted Now and Got the Following Free Gifts
1. 2022 Full Catalogue
2. 2022 Full Price List
3. Technical Brochure
4. Operation Manual
5. A Surprising Discount
6. Some Free Accessories
Package&Transportation of
Industrial Vegetable Shredder Machine
The Ainuok Industrial Vegetable Shredder Machine has two layers of packaging.
The first layer is a plastic film. It mainly plays the role of waterproof and moisture-proof.
This can avoid the rusting of the wrought iron parts of the machine due to rain, sea spray, etc. during transportation.
The second layer is packed in wooden boxes. The wooden boxes are free of fumigation, and there is no danger of moths. It is safe to pass through customs.
The thickness of the wooden box is 1-3 cm. It is strong and anti-collision. The wooden box can protect the safety of the Industrial Vegetable Shredder Machine in all aspects.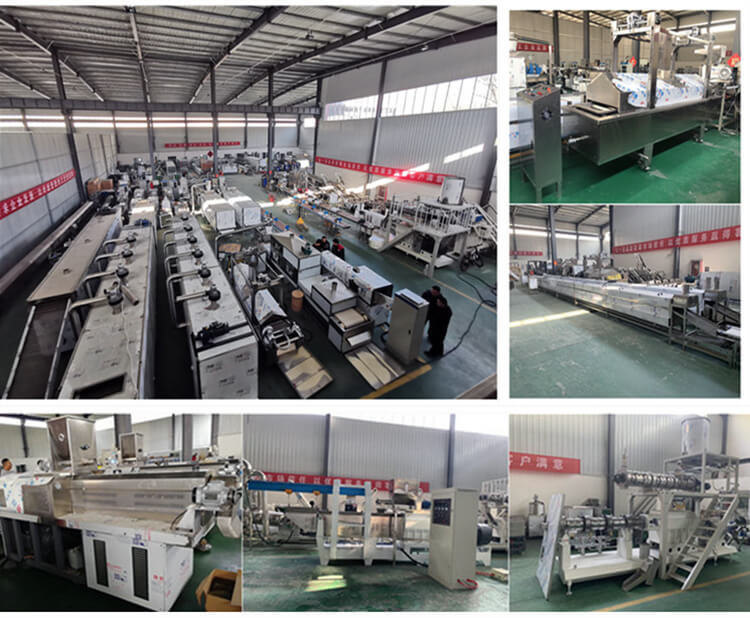 Product: Industrial Vegetable Shredder Machine