Industrial Vegetable Chopper Machine
A vegetable chopper machine is a very handy piece of equipment that can be used to chop a variety of vegetables quickly and efficiently. These tools have a very compact and reasonable design, making them popular among food processing companies. They come in two basic types: the TZ-312 and the TZ-865. Both types of vegetable choppers are suitable for a variety of applications. Here are some of the reasons why you should choose these tools.
Stainless steel is a material that does not rust, making it very durable. Stainless steel also helps preserve the flavor of different materials. TZ-312 type cutting systems are extremely versatile, working at the same time. They can produce cubes, strips, and even wavy shapes. Moreover, these types of machines can be used in combination with a frying machine, ensuring that even the most difficult vegetables are cut into uniform, tasty chunks.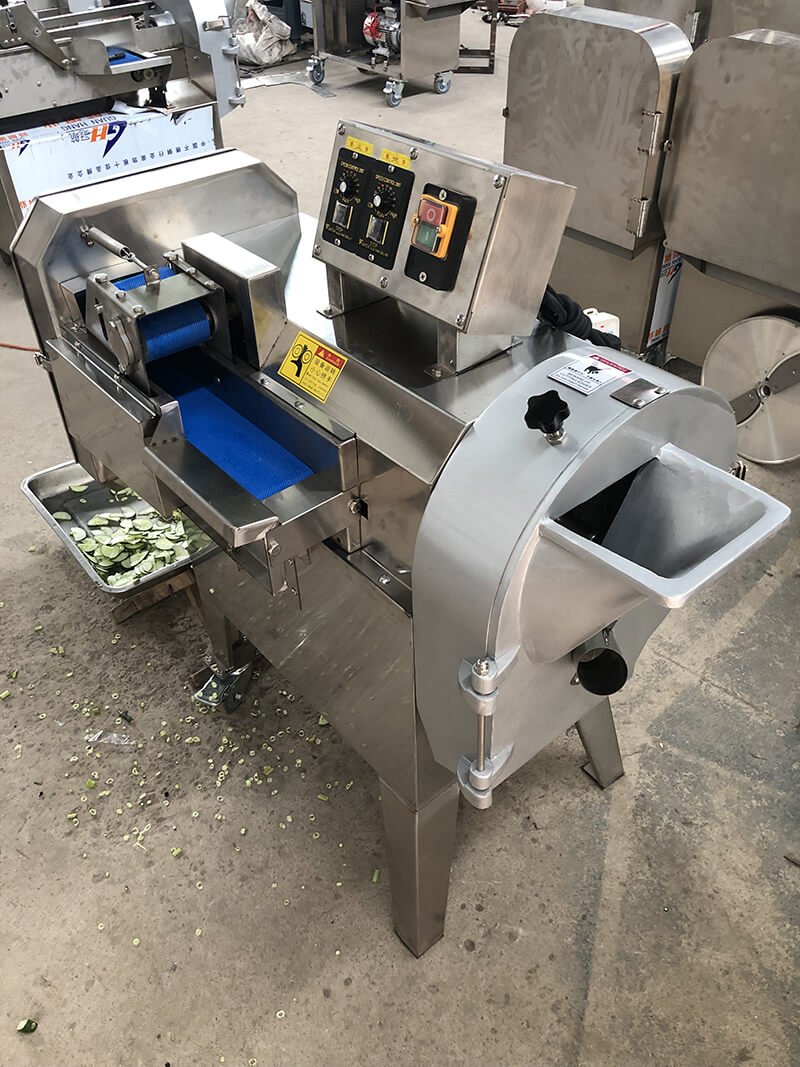 A commercial vegetable chopper machine features a heavy-duty stainless steel body and a stainless steel blade for maximum cutting efficiency. The durable materials used in the construction of this machine prevent rusting and prolong the service life of the equipment. In addition, they feature a safety-protection feed-box cover. These features help to reduce any potential safety loophole. Additionally, the blades are regulated through a frequency control system, ensuring the vegetables remain fresh after cutting.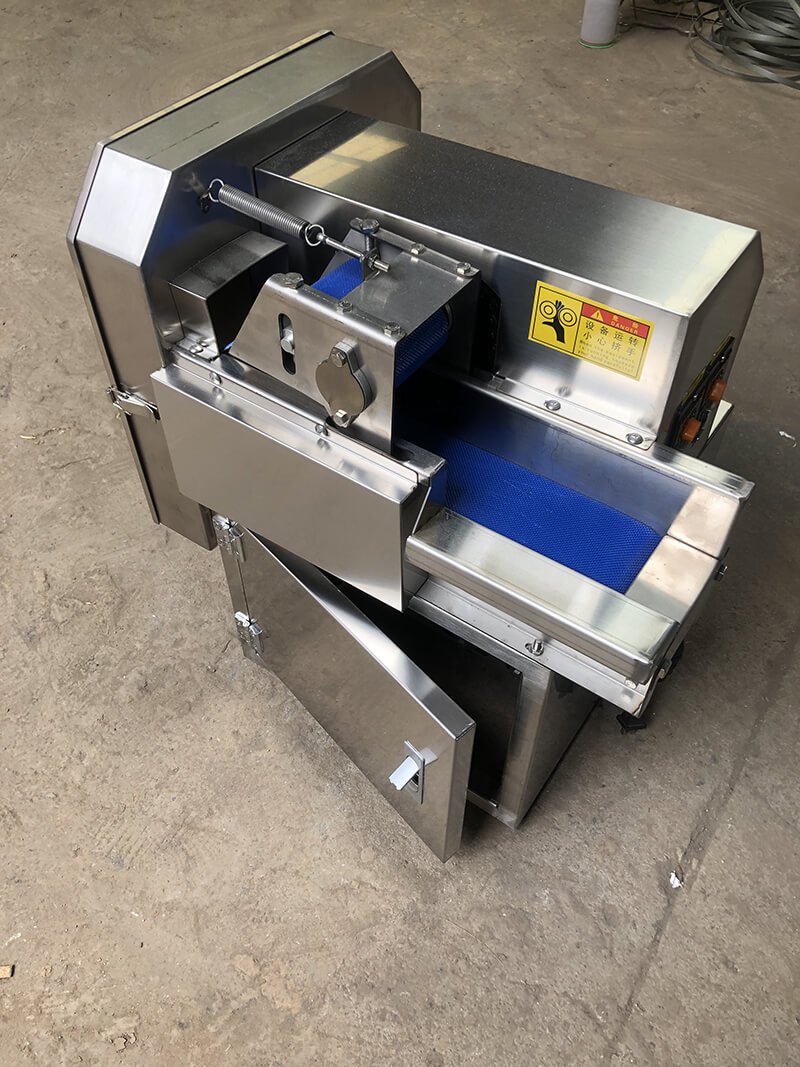 Application of
Industrial Fruit Slicer Machine
An industrial vegetable chopper machine is a type of food processing equipment designed to cut various types of vegetables. Its cutting features include different sizes and shapes of discs. Its design is both efficient and easy to operate. These cutters can be used for slicing, grating, and cubing. These machines are available in both manual and automatic models. Twothousand machinery has created these machines for different uses.
Automatic vegetable chopper is a revolutionary product that is revolutionizing the kitchen accessories industry. It provides easy chopping solutions for home and commercial use. This machine is designed to capture the benefits of technological innovation in an ever-changing marketplace. Its product development plan takes into account the various product development opportunities, such as those from marketing, research, and customer suggestions. It also keeps track of the latest trends in technology and industry.
The S40 is a powerful and compact model. Its dual feed rolls automatically line up the ear of a com with the cutter head. When the vegetables are loaded into the machine, they are automatically fed into the cutting knives. Its stainless steel components and auto feeder make it a reliable choice for chopping different kinds of vegetables. Its tubular feed-throat and cutting discs ensure hygienic handling.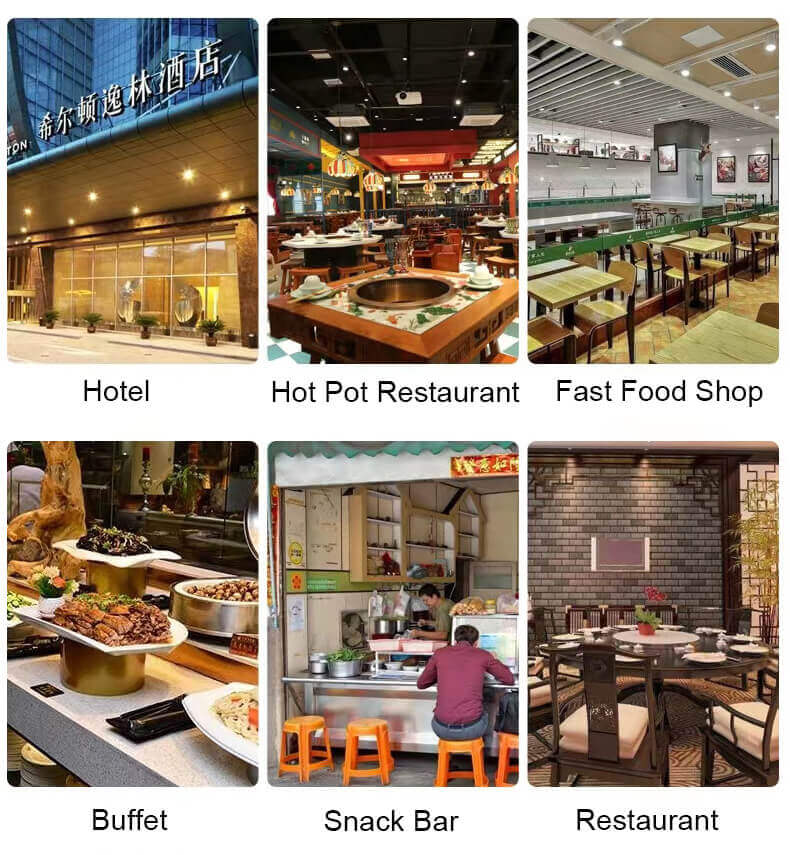 The Eillert B.V. potato chipper comes with a drive mechanism, aligning rollers, and knives with different types of blades. It has a variety of settings and a high-speed motor. It has the ability to slice and dice vegetables of different sizes, including radicchio, spinach, and escarole. It is highly versatile and easy to use. It can also cut root and stem vegetables.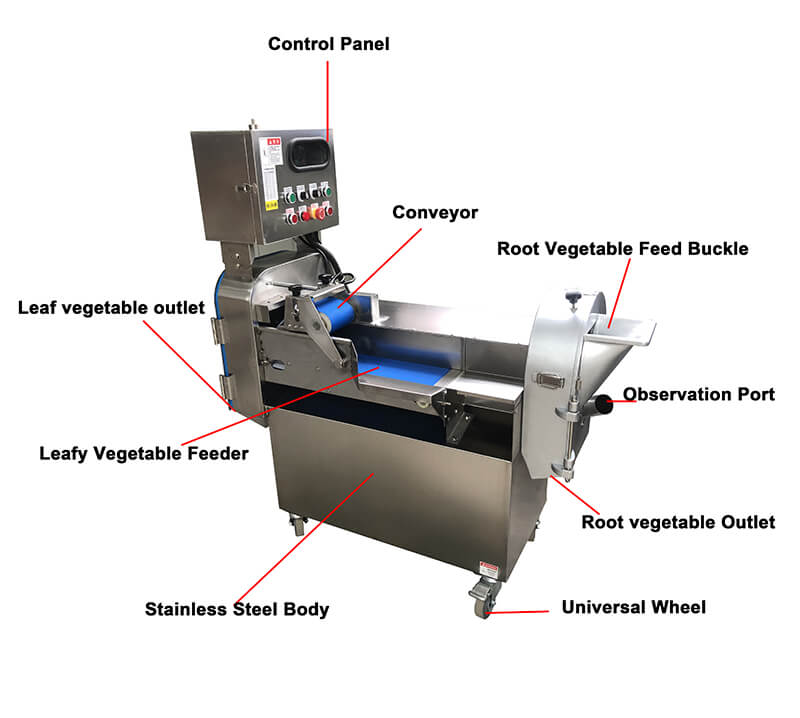 89% Visitors Contacted Now and Got the Following Free Gifts
1. 2022 Full Catalogue
2. 2022 Full Price List
3. Technical Brochure
4. Operation Manual
5. A Surprising Discount
6. Some Free Accessories
Features of
Industrial Fruit Slicer Machine
Industrial vegetable chopper machines are ideal for food preparation in the catering industry. These machines are available in stainless steel or aluminum bases with high-output blades. In addition, they offer easy-to-change cutter heads and allow you to chop vegetables of any size. What's more, they preserve all the nutrients and moisture of the vegetables without losing any flavor or texture. This makes them the ideal choice for any catering industry.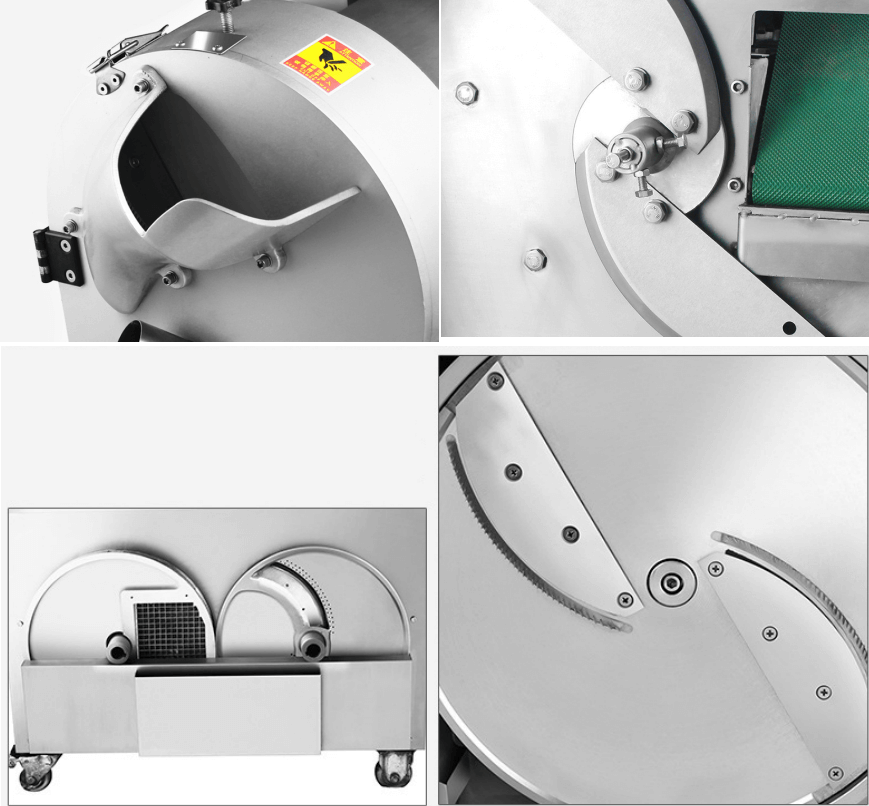 The multifunctional design of the vegetable chopper machine makes it easy to cut root vegetables, fruits, and leafy vegetables of all shapes and sizes. They can be easily changed and can be adjusted to produce the perfect cut every time. By contrast, cutting vegetables by hand requires considerable skill and speed. Furthermore, it is dangerous to perform this task by untrained employees. Therefore, commercial vegetable cutters come with an emergency switch that stops the cutting blades instantly when the cover is opened. The auto feeder is another feature of this machine. The multifunctional cutters are available in single-phase and three-phase versions. The blades are oiled and can be replaced if required.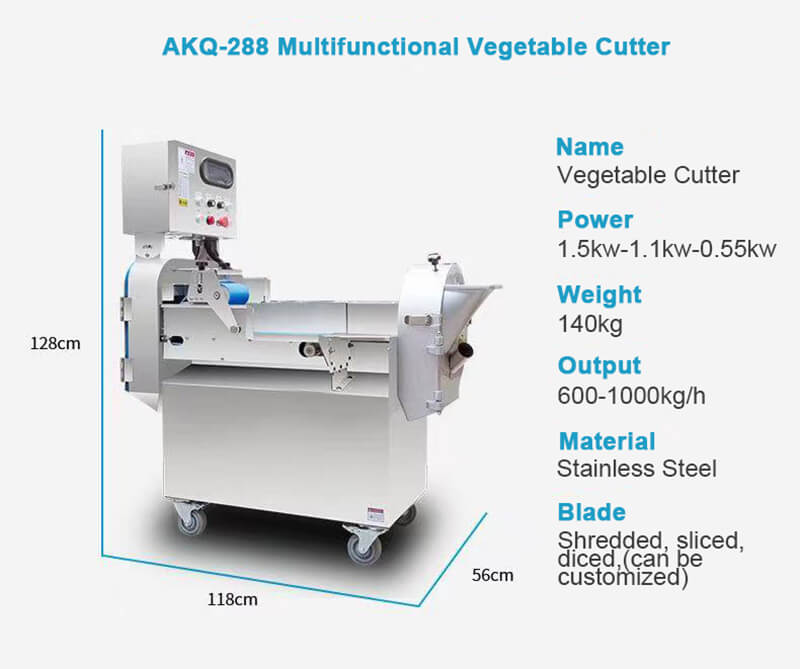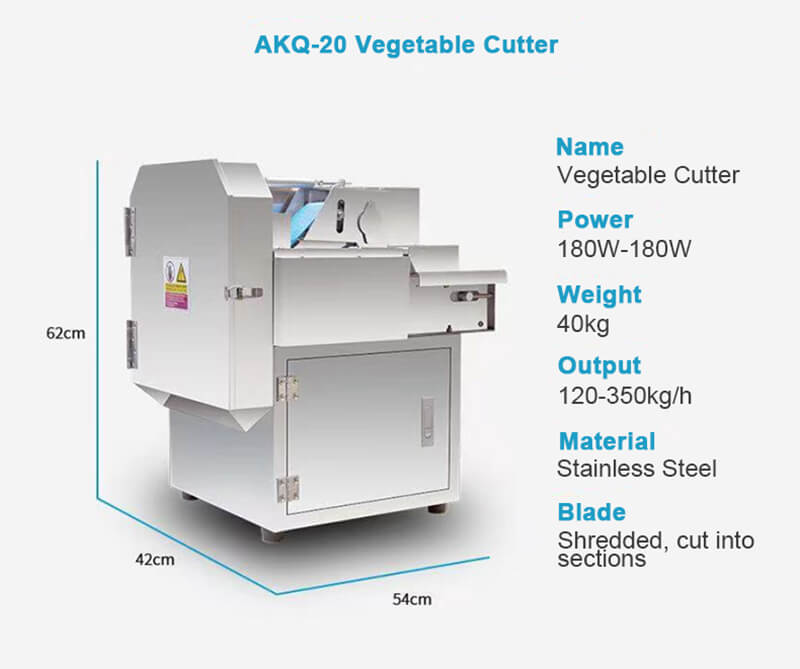 A vegetable chopper has two removable transverse blades. The first blade features a straight cutting edge while the second has a corrugated cutting edge. The transverse blades are usually made of metal or man-made materials. They are installed into a welded body, which forms the guide rails. The chopper machine can be paired with a slicer to increase its efficiency.
89% Visitors Contacted Now and Got the Following Free Gifts
1. 2022 Full Catalogue
2. 2022 Full Price List
3. Technical Brochure
4. Operation Manual
5. A Surprising Discount
6. Some Free Accessories
Package&Transportation of
Industrial Fruit Slicer Machine
The Ainuok Industrial Fruit Slicer Machine has two layers of packaging.
The first layer is a plastic film. It mainly plays the role of waterproof and moisture-proof.
This can avoid the rusting of the wrought iron parts of the machine due to rain, sea spray, etc. during transportation.
The second layer is packed in wooden boxes. The wooden boxes are free of fumigation, and there is no danger of moths. It is safe to pass through customs.
The thickness of the wooden box is 1-3 cm. It is strong and anti-collision. The wooden box can protect the safety of the Industrial Fruit Slicer Machine in all aspects.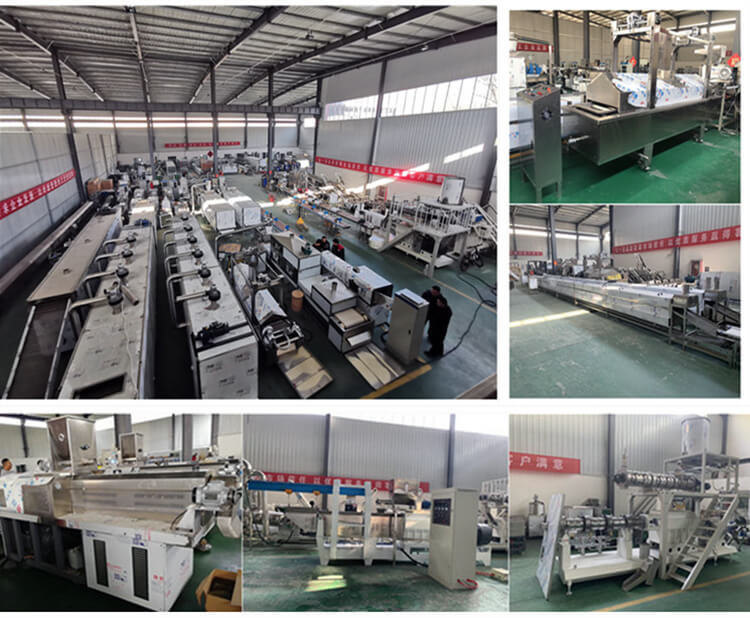 Product: Industrial Fruit Slicer Machine