Industrial Potato Slicing Machine
If you are new to the world of commercial potato slicing machines, you may be wondering: what exactly is an industrial potato slicing machine? These machines can slice potato into thin slices, and other root vegetables, as well. These machines are usually powered by electricity and do not require any manual labor. In fact, they can produce thousands of slices per hour. To understand more about these machines, read on.
A potato slicing machine is a motor-driven device that slices a single potato at a time. The potato is pushed through the feed tube by a blade that is mounted on an elliptical rotating fly wheel. A potato is pushed into the feed tube by the blade, which is angled at an acute angle to the vertical. The potato slices fall through the exit port, and then are cooked.
A typical industrial potato slicing machine consists of a rotating blade that divides potatoes into even slices. The blade rotates while the potato is held against the angled wall of the feed tube. The machine automatically cuts the potatoes into individual slices at the desired thickness. Another type of potato slicer is the halving machine, which divides potatoes into two on one or two lanes. It includes a conveyor and a roller bed. The roller bed transports the potatoes toward the cutting section. The rollers have a unique profile, so that each potato is perfectly centred before being processed.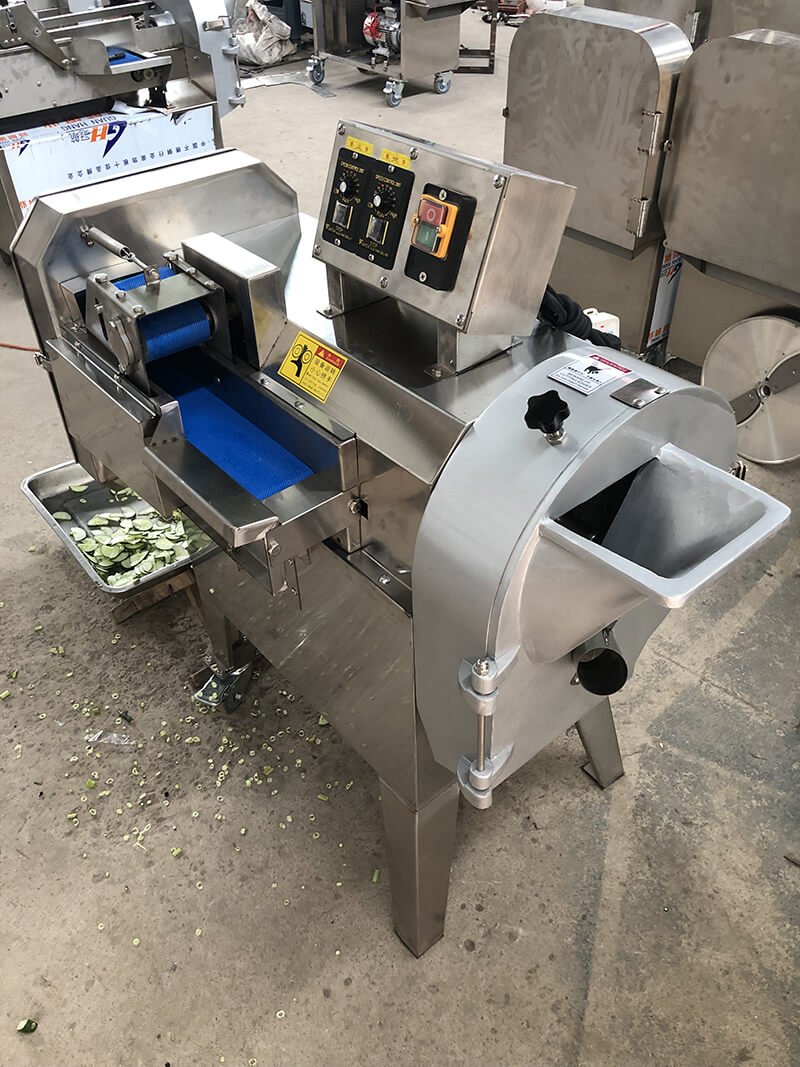 The potato slicer is made from high-quality materials, and it can be used for different apps. Potatoes can be processed for slicing, peeling, dehydrating, and flavoring. Specially designed round cutting plates enable potato wafers to be produced scientifically. They are cleaned, sprayed with a spicy mixture, and packaged in bags. It is the perfect potato slicing machine for a variety of food applications.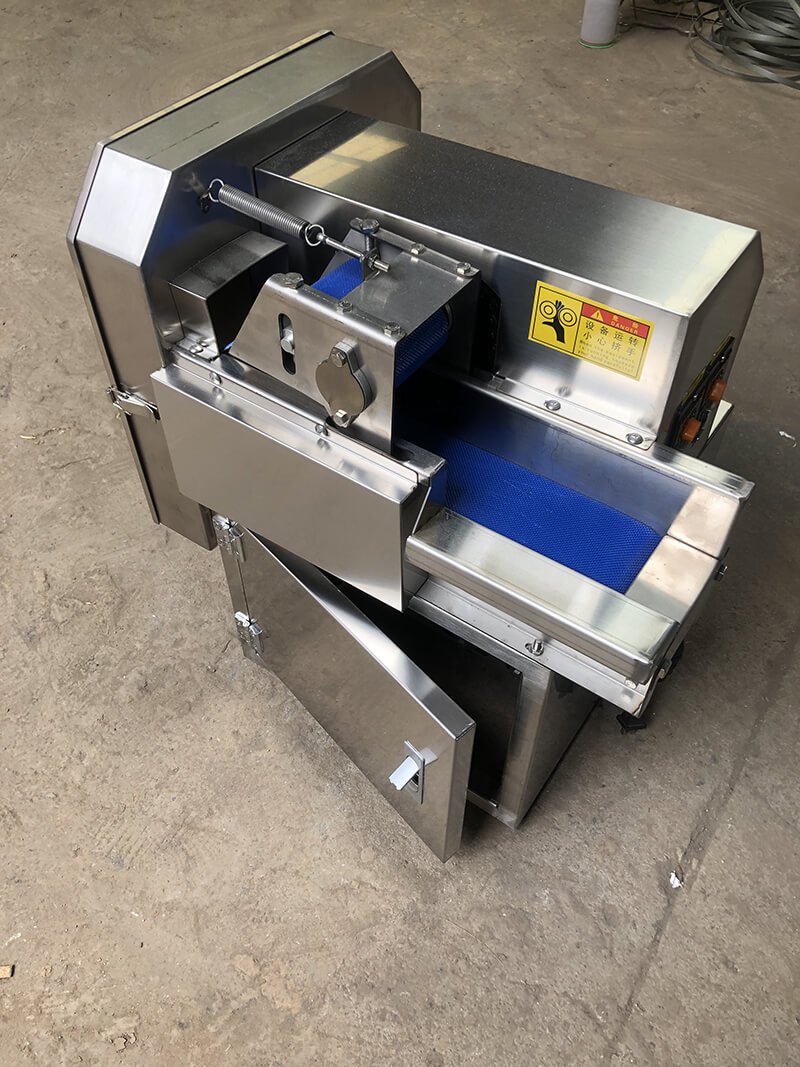 Application of
Industrial Potato Slicing Machine
If you're looking to slice potatoes into individual pieces, consider investing in an industrial potato slicing machine. These machines use a gravity feeding mechanism to hold individual potatoes or other similar-sized objects during slicing. As each potato is sliced, the device automatically feeds the next one, avoiding the need for pre-slicing. A slicing blade is mounted on a rotating fly wheel, and a cylindrical feed tube is disposed vertically over a slicing blade. The roller bed is equipped with a specialized profile to perfectly center the slices before entering the cutting section.
A hydro cutter is an example of a high-speed, industrial potato slicing machine. It's capable of cutting potatoes in half or quarters. It features two chambers and a water tank, which allows it to slice potatoes in the desired shape. It can also be used to cut carrots, apples, and many other fruits. A hydro cutter is made up of several parts, including a water tank, pump, venturi, cutting section, and decelerator.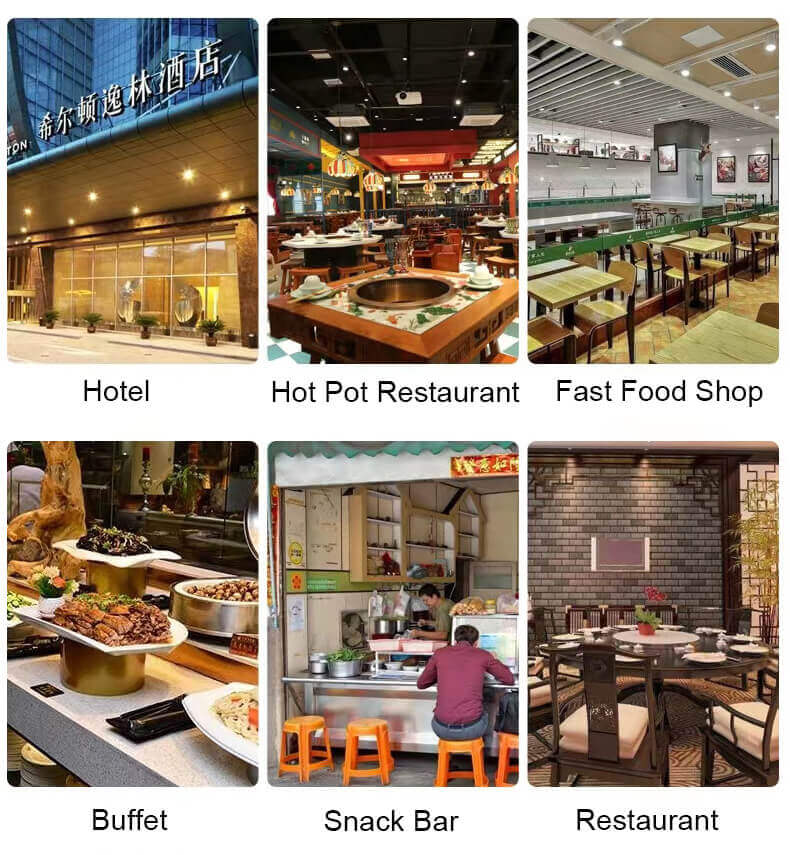 Another kind of potato slicing machine is the new type. It's constructed of 304 stainless steel and is capable of slicing potatoes at a diagonal angle. It's also capable of slicing other raw materials. In addition to potatoes, this machine can also slice other raw materials, such as onion, cucumber, and ginger. The blades used in potato chip makers are made in Taiwan.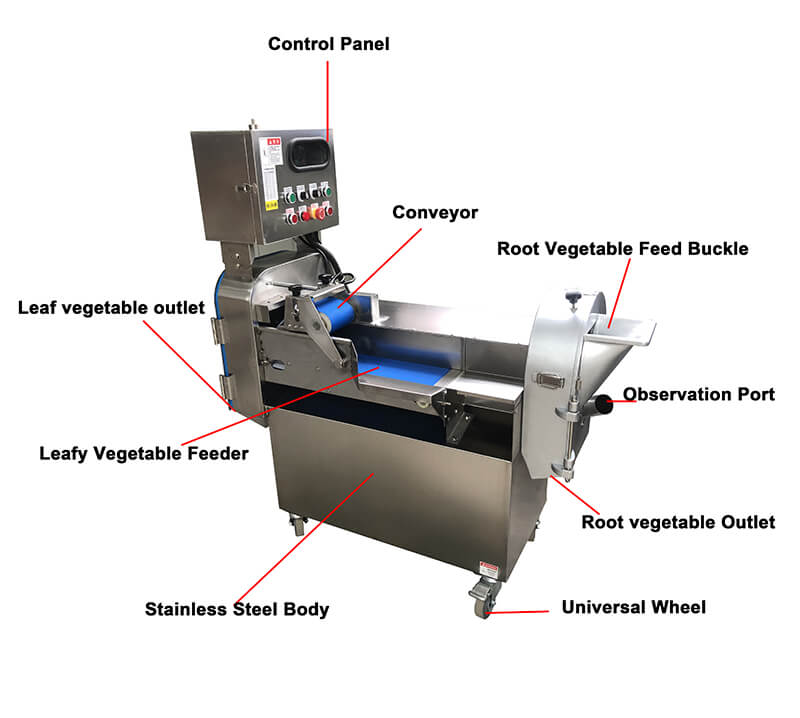 89% Visitors Contacted Now and Got the Following Free Gifts
1. 2022 Full Catalogue
2. 2022 Full Price List
3. Technical Brochure
4. Operation Manual
5. A Surprising Discount
6. Some Free Accessories
Features of
Industrial Potato Slicing Machine
Before purchasing an industrial potato slicing machine, you should understand what its main features are and why it is beneficial for your business. These machines are designed for medium to high-volume processing. They are capable of strip cutting up to 180 mm potatoes, and can produce both crinkle cuts and flat cuts. Their design features a water tank, pump, venturi, cutting section, and decelerator.
A typical potato slicing machine produces slices that are between 2 to 6 mm thick. These slices are flat or slightly waved and are the base of potato chips. This type of machine also has the ability to adjust slice thickness with its M6 compression nuts. The M6 compression nuts allow you to adjust the thickness of each slice by clockwise or counterclockwise rotation of the knobs. After using the machine, clean the blades and apply cooking oil to the inside of the machine.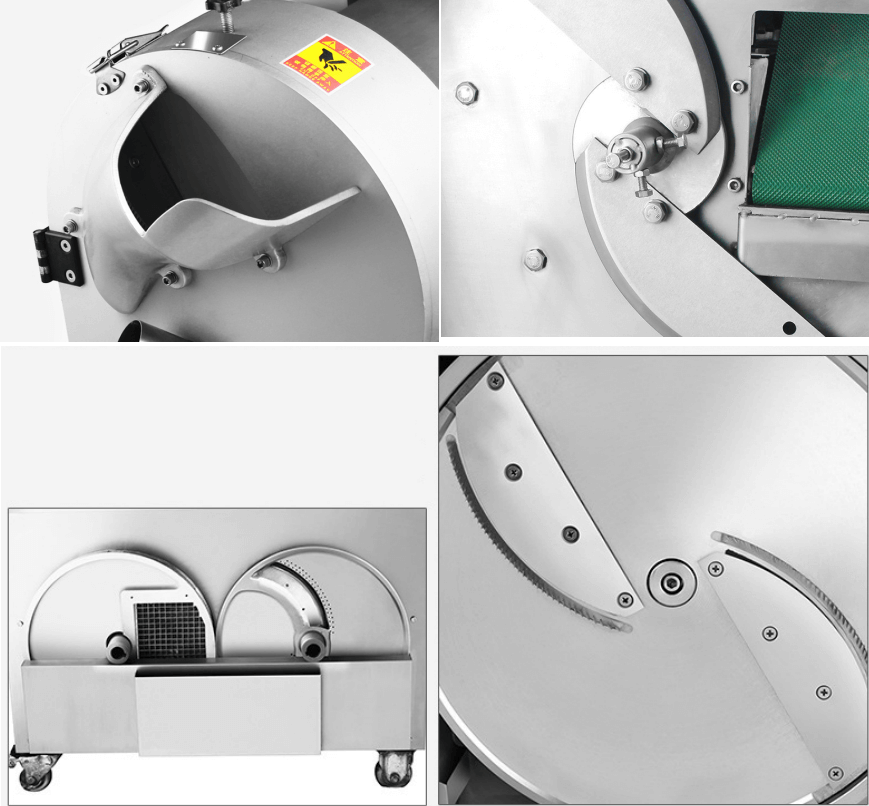 The most important feature to look for in a potato peeler is the efficiency it offers. A good peeler will maximize yield by reducing the amount of scrap produced and will save time and money. In addition to that, this type of machine is easy to use and safe to operate. You can even use it for mass production, which is another reason to purchase one. These machines are a smart investment for your business, and will help you create high-quality products that customers love.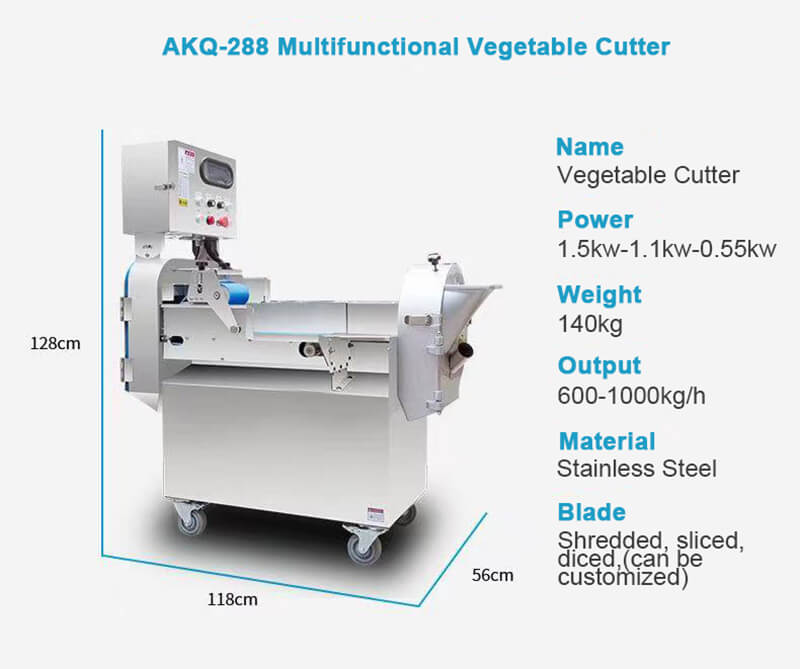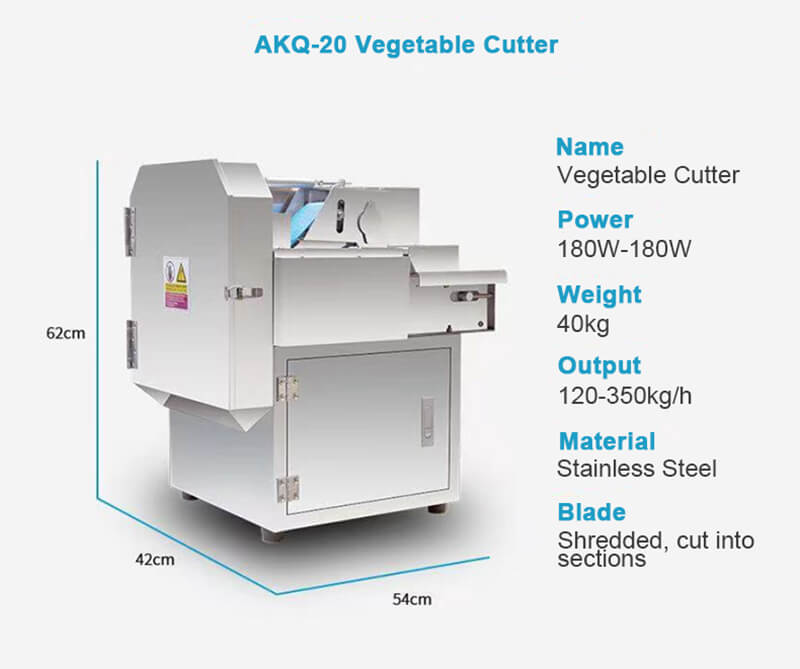 Apart from its efficiency, industrial potato slicer machines are easy to operate and require only electricity for operation. The cut surfaces of these products are smooth and free of scratches. An industrial potato slicer machine is composed of an imported stainless steel cutter plate and frame. It has four feeding holes and three cutter heads. You can customize the diameter and thickness of your slices. It can be operated manually or automatically. You can even choose a manual feeding option.
89% Visitors Contacted Now and Got the Following Free Gifts
1. 2022 Full Catalogue
2. 2022 Full Price List
3. Technical Brochure
4. Operation Manual
5. A Surprising Discount
6. Some Free Accessories
Package&Transportation of
Industrial Potato Slicing Machine
The Ainuok Industrial Potato Slicing Machine has two layers of packaging.
The first layer is a plastic film. It mainly plays the role of waterproof and moisture-proof.
This can avoid the rusting of the wrought iron parts of the machine due to rain, sea spray, etc. during transportation.
The second layer is packed in wooden boxes. The wooden boxes are free of fumigation, and there is no danger of moths. It is safe to pass through customs.
The thickness of the wooden box is 1-3 cm. It is strong and anti-collision. The wooden box can protect the safety of the Industrial Potato Slicing Machine in all aspects.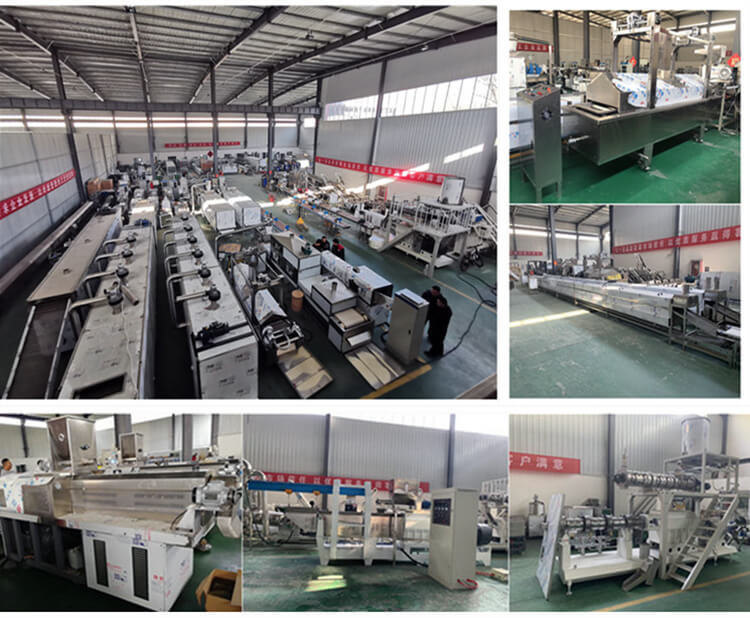 Product: Industrial Potato Slicing Machine