An industrial pasta maker machine can be used to make any type of pasta. Screw extruders feed the dough into the press's head, and a rotating knife or die forms the pasta product.
A sophisticated Italian low-temperature drying system ensures a long storage life and light-colored surface.
Different conveyor drying chambers allow operators to choose the most efficient energy source for the specific type of pasta they make. There is a wide range of options for energy sources.
ITALGI machines produce all types of pasta
ITALGI makes some of the best quality pasta making machines in the world.
The company's ULTIPLA combined pasta machine is ideal for small kitchens that want to produce all kinds of fillings and shapes.
The machine has an integrated ravioli unit and a wide variety of settings, including a variety of sheet thicknesses.
Its double sheet design allows for continuous production and high throughput.
The ULTRA-P17 automatic pasta machine is suitable for restaurants, hotels, and communities.
It is equipped with a large variety of features and has an attractive appearance.
It produces different shapes and sizes of fresh pasta, including penne and lasagna sheets.
A wide range of accessories is available to ensure the most effective use of the machine.
The ULTRA-P17 pasta machine comes with a 3-year warranty.
They are designed for higher volume artisanal production
There are several differences between artisanal and industrial pasta makers.
Commercial pasta makers use larger motors, gearboxes, and additional cooling systems.
They are suited for higher-volume artisanal production and can run for six to twelve hours a day.
Small-scale artisanal pasta makers use a single machine with a small number of features.
These machines are also often equipped with a refrigerator.
They produce high-quality pasta
Pasta-making machines can make any type of pasta in just a few steps.
Industrial machines are complete, reliable, powerful, and ideal for automated production lines.
They feature double bowls, removable mixing trees, and adjustable scroll speed with inverter.
Some machines also have additional features, such as a refrigerator for chilled pasta.
Consumer demand for healthier pasta is increasing, which is good for the economy and small farmers.
To create pasta, dough needs to be mixed with water to form a ball. Then, it must be dried slowly to prevent breaking and spoilage.
Using Italian low-temperature technology, these machines have several drying stages.
Pasta products are guaranteed to have a smooth, light-colored surface, and they have a long storage life.
These machines can be configured with a variety of conveyor drying chambers, making it easy to choose the type of energy source that best suits your business.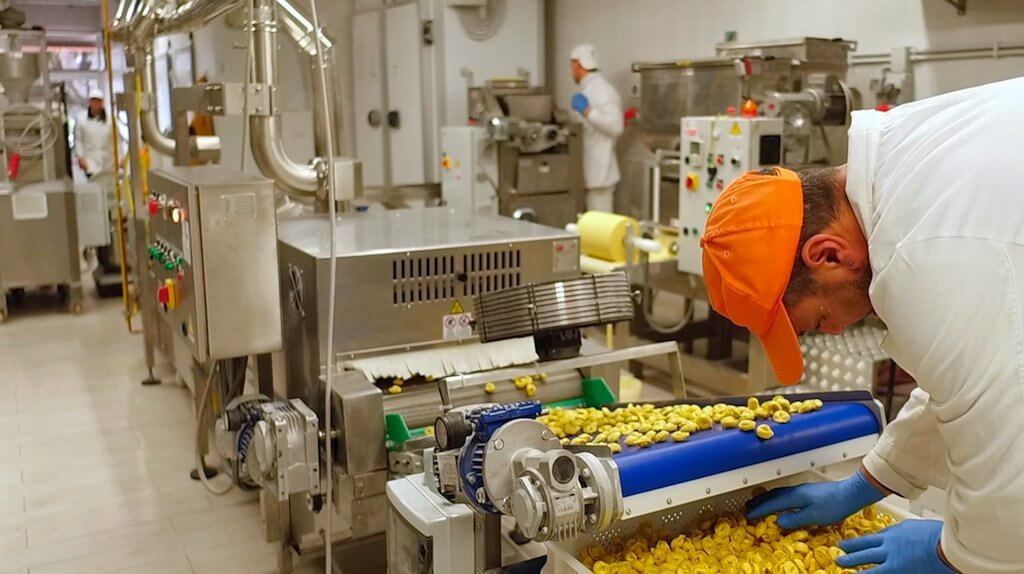 Blog: An Industrial Pasta Maker Machine Can Make Any Type of Pasta