Industrial Meat Dehydrator Machine
If you're new to the world of meat dehydration, you're probably wondering: What is an industrial meat dehydrator machine, and how do you choose the best one for your needs? Here are some things to consider when shopping for one:
The first thing to consider is the size of the machine. The size of the machine should be able to hold up to four trolleys, or at least one. It should also be able to be programmed to dry one to four trolleys at a time.
Some models also feature a remote control that allows the user to monitor the process and turn it off when done. A good industrial meat dehydrator should be able to handle all of these tasks and more.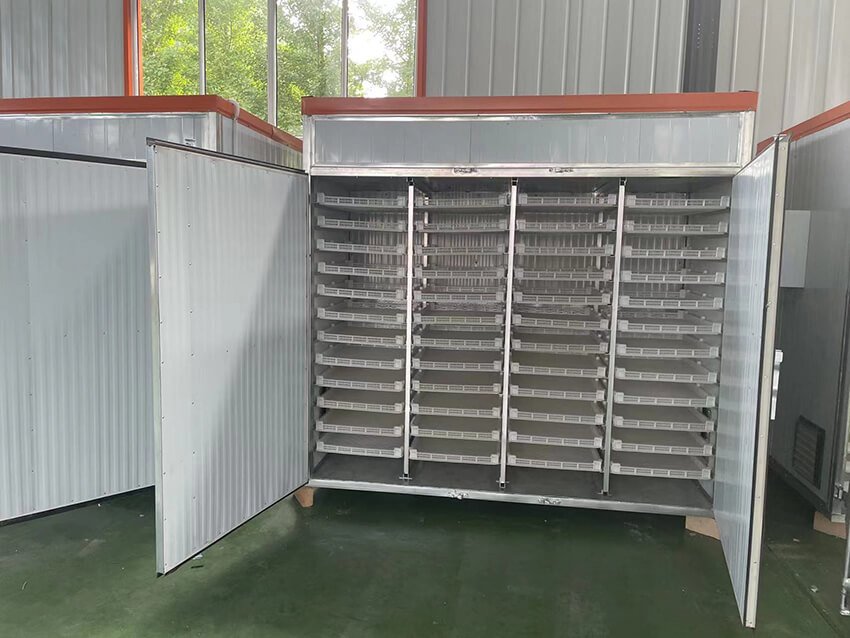 Another important feature to look for in a meat dehydrator is how much space it has. The STX international food dehydrator has sixteen square feet of drying space.
Its large capacity is convenient for dehydrating small items like jerky, while its racks are made of 304-grade stainless steel for durability.
If you're considering a commercial-grade meat dehydrator for a catering business, you should choose a model with an extra-large drying rack.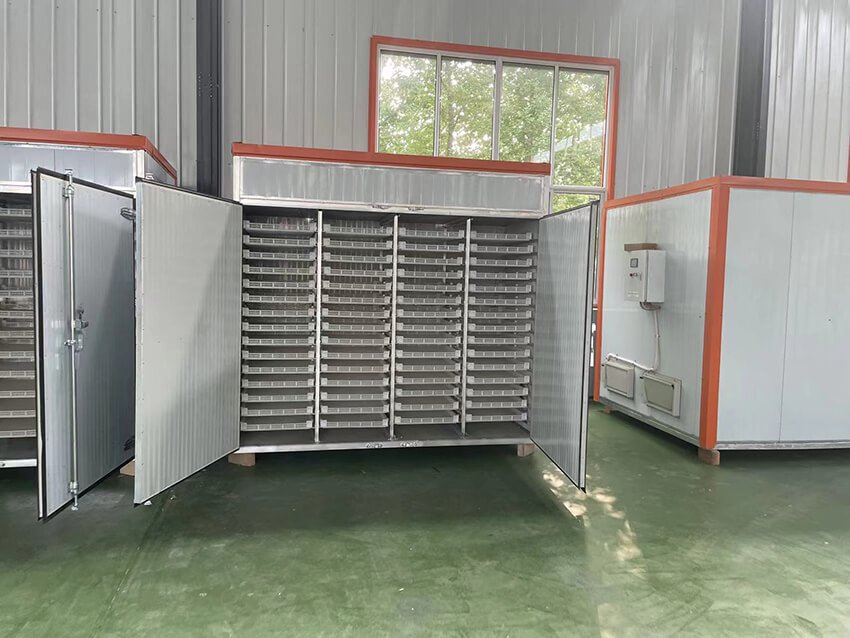 A high-end dehydrator offers a high-wattage power capacity and a built-in timer. Most commercial meat dehydrators don't reach temperatures above 160 degrees Fahrenheit.
So, to be safe, you need a separate kill step using an oven. A 16-CUD will reach temperatures well above that. It is also equipped with a fan.
A high-wattage machine will save you energy and money by automatically cycling the heaters on and off when the proper temperature is achieved.
Application of
Industrial Meat Dehydrator Machine
There are numerous applications for an industrial meat dehydrator machine. Here are some of them:
During the past few years, major applications for food dehydrators were observed in the food and agriculture industry. These items are essential for building interest in the coming years.
The high-quality end product with minimal weight and reduced storage time are some of the key benefits. In addition, food dryers are used to process a wide variety of by-products.
They are also extensively used in the production of final products such as beverages and confectioneries.
Many businesses depend on commercial food dehydrators to dry large quantities of food. Dehydrated foods have a higher nutritional value and are popular with consumers.
To cater to the demand for such products, business owners should purchase a large commercial food dehydrator. They can be used to dry beef jerky, fruit roll sheets, dry herbs, dried beans and more.
Several features should be present in an industrial food dehydrator to maximize its productivity and effectiveness.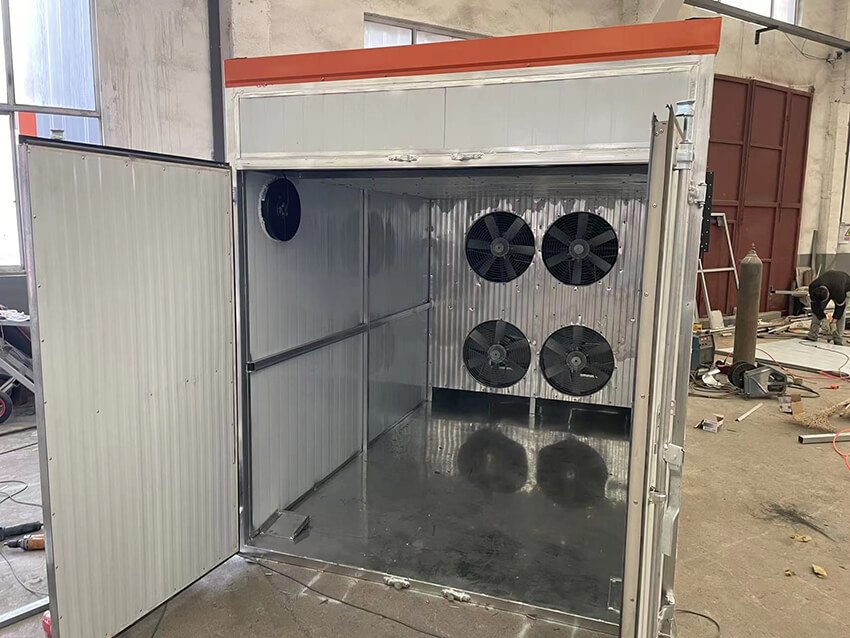 A powerful industrial meat dehydrator like the AirFlow 130 can dehydrate up to 240 pounds of beef in 3.5 hours.
It has 130 square feet of drying tray area and 240 pounds of beef sliced to 1/4-inch thickness.
It measures sixty inches in length, thirty-three inches wide, and 68 inches high and can fit easily through most doors.
A powerful 15,000 watt heater can raise the temperature of beef to 160F with 100% moisture in the dehydrator chamber.
A Commercial/Industrial Digital Temperature Controller can be programmed to save time and energy. It cycles the heaters on and off as required to achieve the desired temperature.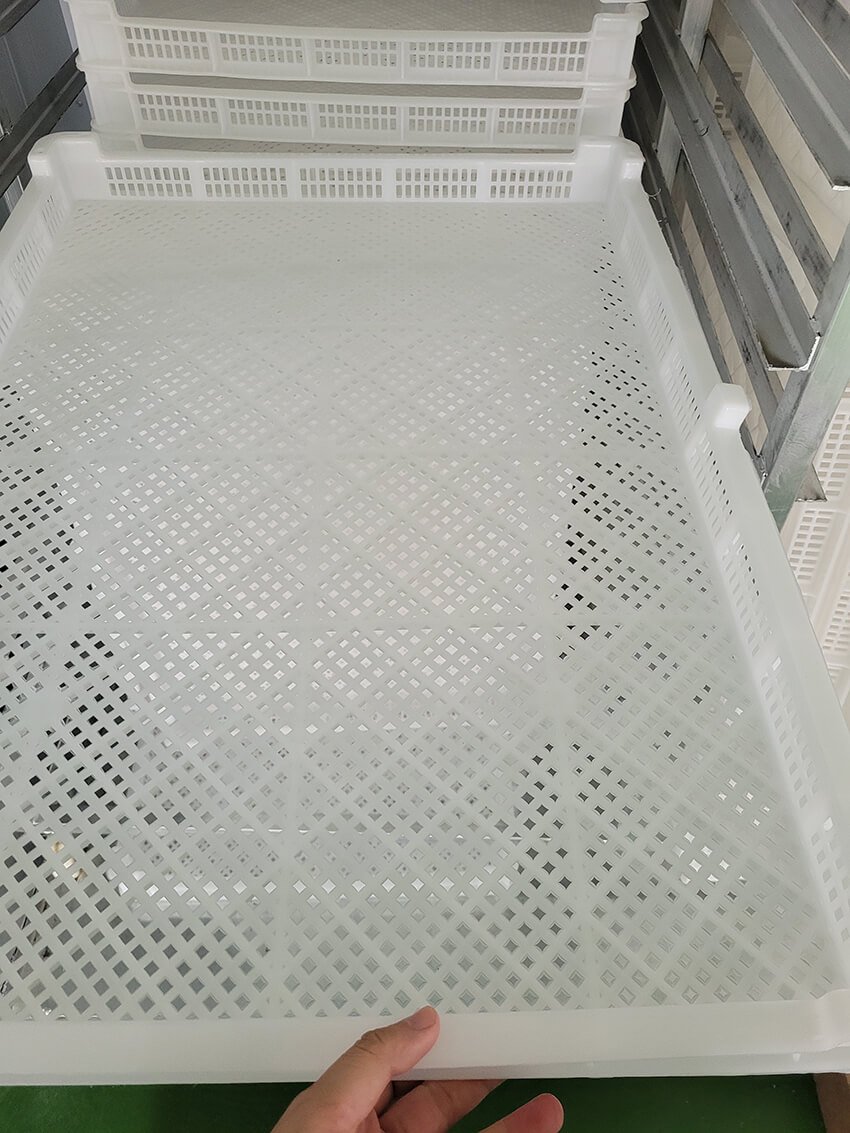 89% Visitors Contacted Now and Got the Following Free Gifts
1. 2022 Full Catalogue
2. 2022 Full Price List
3. Technical Brochure
4. Operation Manual
5. A Surprising Discount
6. Some Free Accessories
Features of
Industrial Meat Dehydrator Machine
The following are some of the features and benefits of industrial meat dehydrators. The optimal machine will be able to keep meat at its optimum dryness while at the same time preventing case hardening.
Some dehydrators also feature an exhaust recirculation system, which will allow you to control air flow while avoiding the problems that often accompany case hardening.
However, these systems are not as effective as dehydrators that have fans in the back.
The technology used by these machines has improved over the years, with many new models available.
These dehydrators use Dual Drying Systems, which uses two sensors to detect the dry-bulb temperature and the relative humidity within the dehydrator.
The benefits of this feature include the best possible quality dried foods and dramatic energy savings. The machine also ensures that the dehydrated foods have a good color and taste.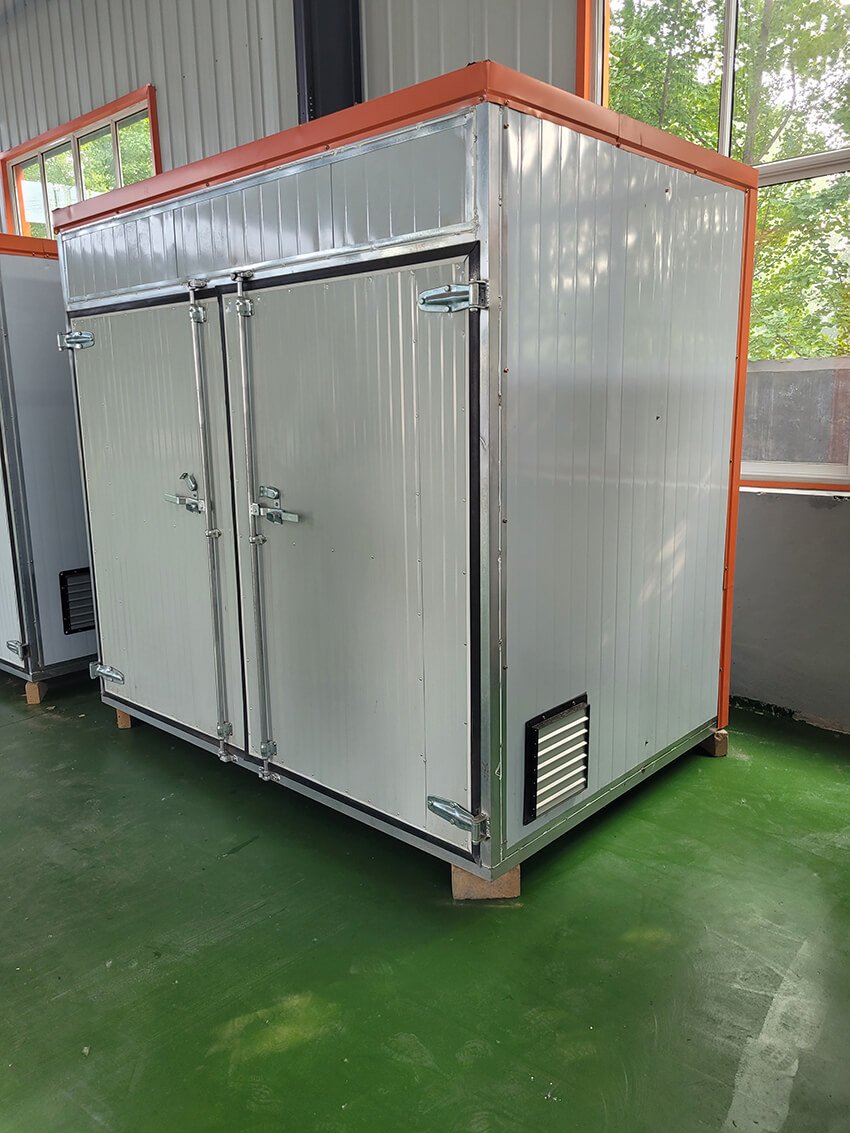 A large number of features are common with these machines. The largest models have eight trays, while smaller ones have four. One of these machines can also be expanded to eight trays.
However, this option is not ideal for large batches of jerky. Another drawback is that some dehydrators come with a timer, which will mean that you have to monitor the process.
You can also take advantage of the fact that the meat dehydrator machine is dishwasher-safe, making it an excellent option for a commercial kitchen.
A quality dehydrator can improve food safety. Proper cleaning procedures and good manufacturing practices are essential to make the food as safe as possible.
In addition, it will decrease temperature variations and reduce the risk of under-processing. Fact Sheet FAPC-121 provides additional information about sanitation and lethality treatment.
Once you have chosen a dehydrator, you will be ready to start making delicious meals for your customers.
89% Visitors Contacted Now and Got the Following Free Gifts
1. 2022 Full Catalogue
2. 2022 Full Price List
3. Technical Brochure
4. Operation Manual
5. A Surprising Discount
6. Some Free Accessories
Package&Transportation of
Industrial Meat Dehydrator Machine
The Ainuok Industrial Meat Dehydrator Machine has two layers of packaging.
The first layer is a plastic film. It mainly plays the role of waterproof and moisture-proof.
This can avoid the rusting of the wrought iron parts of the machine due to rain, sea spray, etc. during transportation.
The second layer is packed in wooden boxes. The wooden boxes are free of fumigation, and there is no danger of moths. It is safe to pass through customs.
The thickness of the wooden box is 1-3 cm. It is strong and anti-collision. The wooden box can protect the safety of the Industrial Meat Dehydrator Machine in all aspects.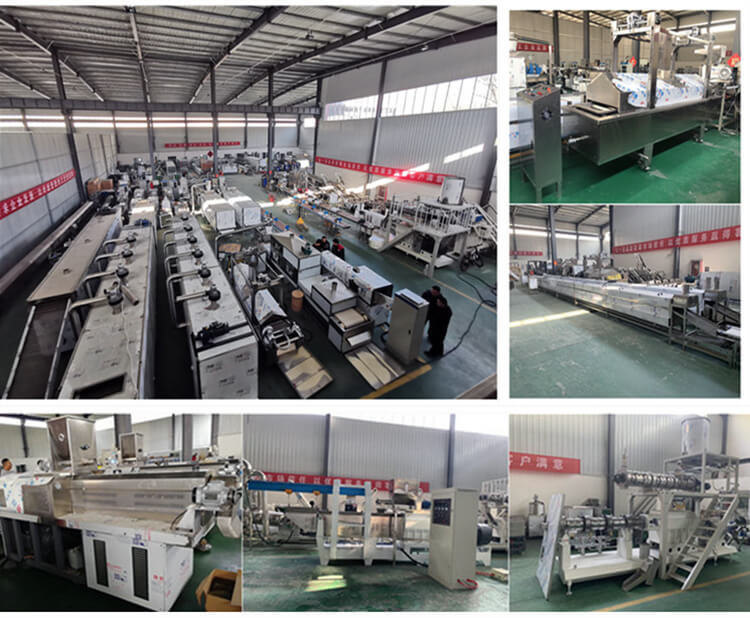 Product: Industrial Meat Dehydrator Machine
Product: Industrial Meat Dehydrator Machine