Industrial Fruit Cutter Machine
There are many reasons to purchase an industrial fruit cutter machine, but one of the most common is to produce fruit slices. This type of slicer features three or four blades and a stainless steel surface. A vinyl belt advances the product as it slices. This machine can be used for several different applications, including slicing fresh boneless meats, poultry, fish fillet, and more. Here are some of the advantages of a fruit slicer.
Depending on the amount of product you want to slice, you can choose between a variety of industrial fruit and vegetable slicers. Some of these machines are large, ranging up to 60 product units per hour. Others are designed to cut vegetables and fruits in a variety of shapes, achieving minimum three cuts per batch. Some models are dishwasher safe, making cleanup easy. Some models even have a removable cutting plate for cleaning.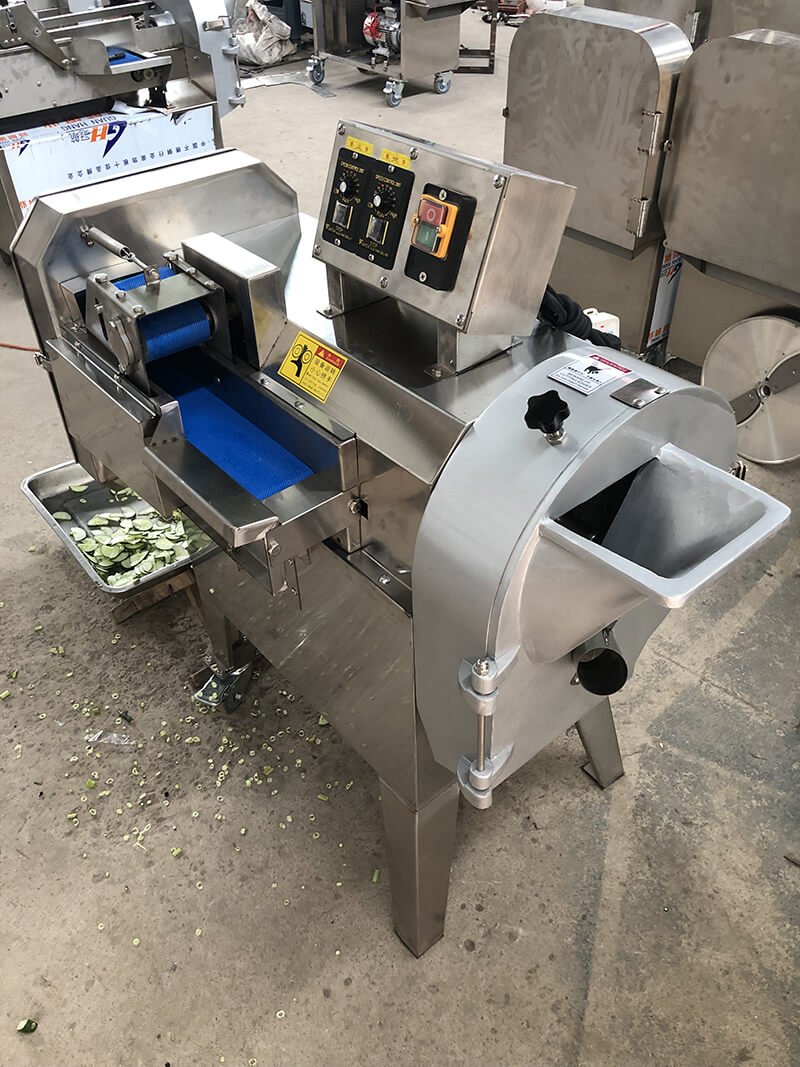 The benefits of commercial fruit and vegetable slicers are vast. They can cut root vegetables, leafy vegetables, and other produce at any thickness. Because they are made from stainless steel, they can be cleaned and reused, and even resold. A high-speed rotating cutter head makes it possible to produce slices of varying thicknesses. A waterproof device is installed in the machine to prevent the blades from getting rusty or damaged.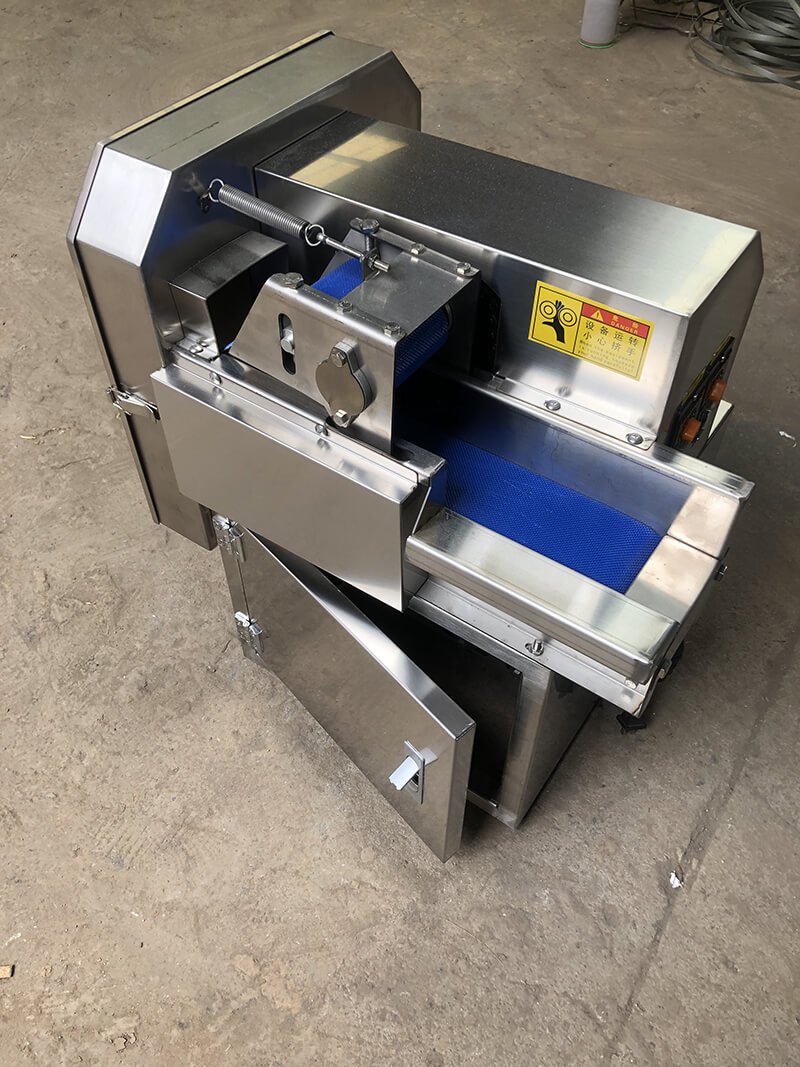 Application of
Industrial Fruit Cutter Machine
An industrial fruit cutter machine is the ideal solution for cutting fruit into dices and cubes. This machine features an automatic positive feed to ensure even application of pressure. This process maximizes production without mascerating the fruits. A variety of mounting solutions is available to suit different operations and space constraints. Most cutters have suction cup feet or non-skid feet so they can be stored out of sight. However, some models can be mounted directly onto a counter for convenience in product processing.
The most common type of fruit cutter is the wedge slicer, which can cut up to 500 kilograms of fruits and vegetables per hour. Other types of fruit slicer include the cabbage slicer and apple deboner. This machine requires two operators and is capable of achieving 500 kg/h output. The industrial fruit slicer also allows users to cut up safe vegetables with the right size. This ensures that they adhere to food safety standards.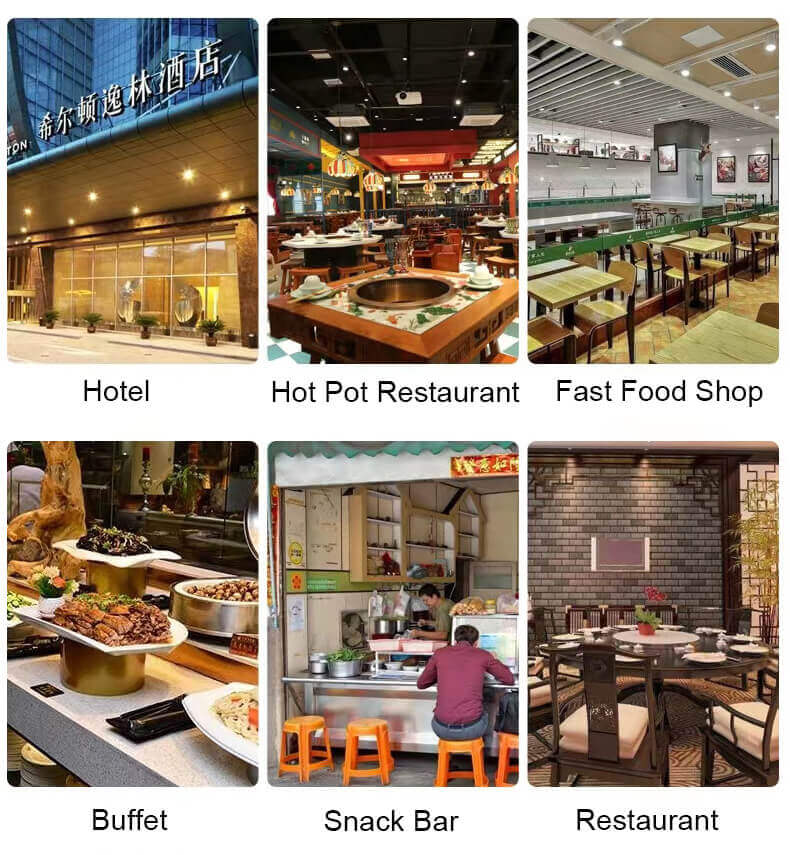 The industry is growing rapidly, especially in small-scale enterprises. Fruit and vegetable cutting machines are increasingly used in the food processing industry. In grocery stores, fresh fruit and vegetable kits are widely available in a variety of shapes. Other applications include sliced chips and various snacks. They are also reduced in quantity for beverage and sauce preparation. The most commonly used sizes and shapes of fruit and vegetables are outlined below. This guide is an overview of the industry and its applications.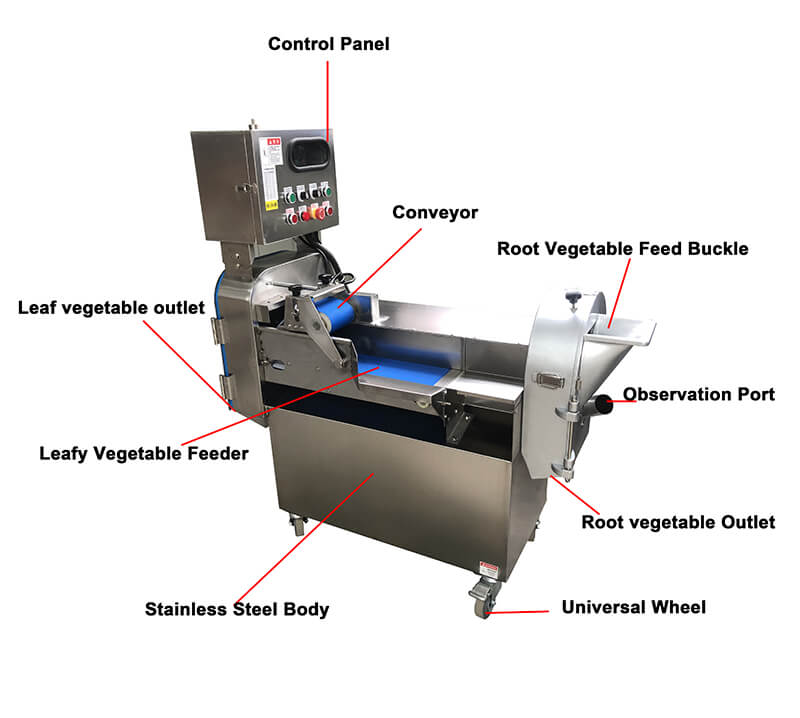 89% Visitors Contacted Now and Got the Following Free Gifts
1. 2022 Full Catalogue
2. 2022 Full Price List
3. Technical Brochure
4. Operation Manual
5. A Surprising Discount
6. Some Free Accessories
Features of
Industrial Fruit Cutter Machine
A quality industrial fruit cutter machine has several features that can help make the process of cutting fresh fruits and vegetables a lot easier. It has a low failure rate and is ideal for use in plantain chip production lines. A typical cutter can cut many kinds of fruits and vegetables. Its reasonable structure and low failure rate make it the ideal machine for processing bananas, pineapples, grapes, apples, and other fruits and vegetables.
Its design allows you to customize the size of the dicing pieces. The entire device consists of a stainless steel food-grade blade, an electric motor, and a frequency regulator. The chopper's infeed hopper is manually delivered and the resulting dicing pieces are discharged through an output funnel that is located 38 cm above the floor. The machine is easy to clean and maintain.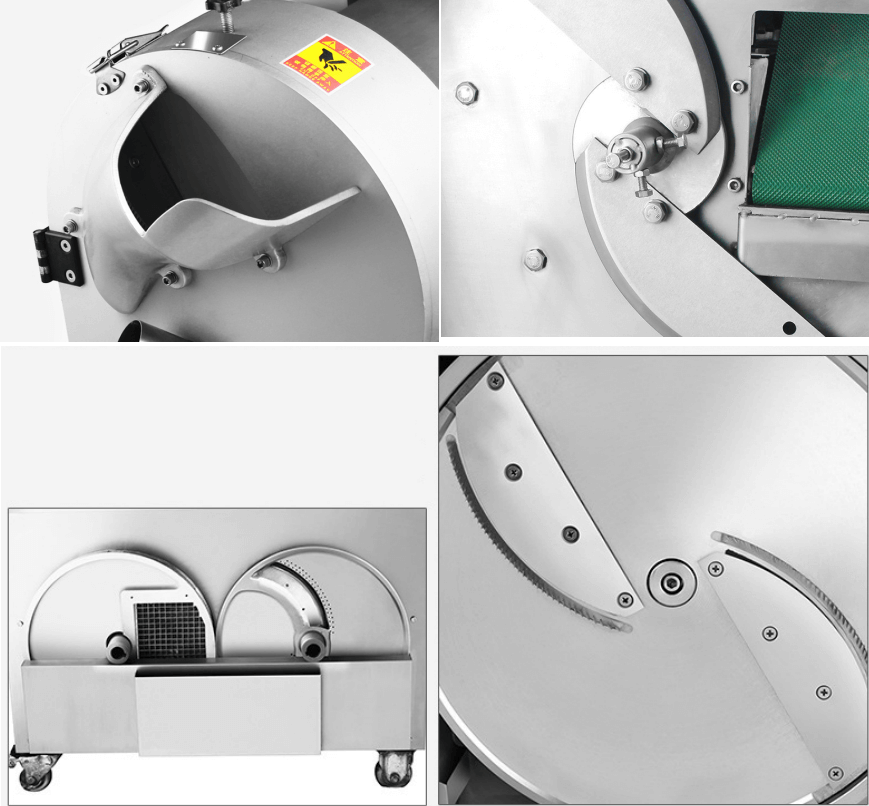 Another feature of industrial fruit and vegetable slicers is that they can be easily operated by inexperienced workers. This feature makes them an excellent investment in the production line. It is also an efficient tool for reducing food waste. Cutting is a simple process that is vital in vegetable processing lines. It is essential to choose the right industrial cutter machine for the task at hand. Choose a machine from a reputable manufacturer with the features and advantages that suit your needs.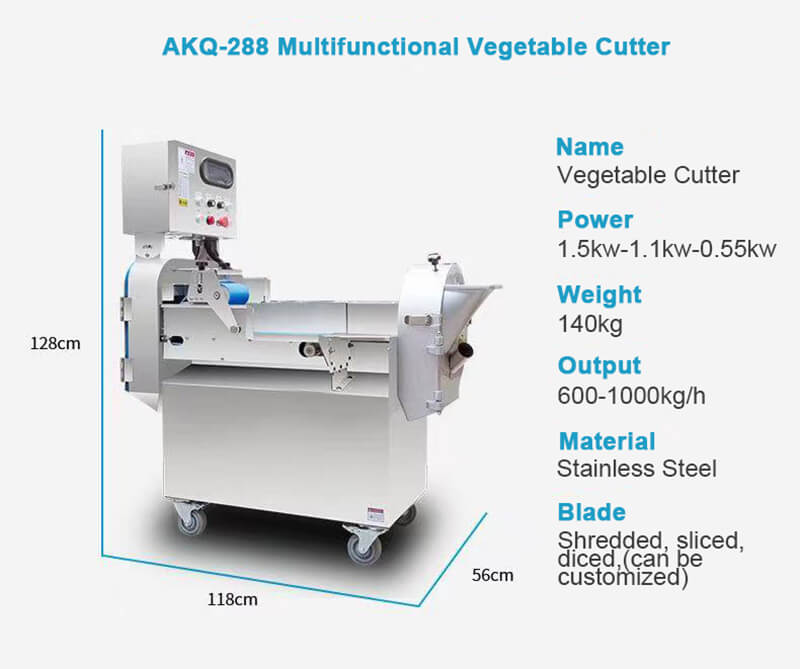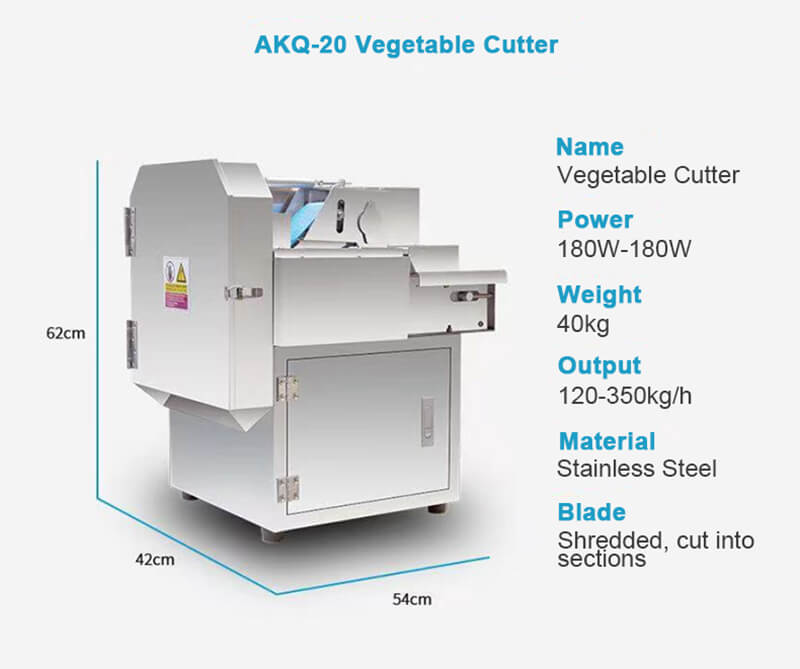 Stainless steel construction is another important feature. High-quality stainless steel ensures a long service life. This allows the machine to cut everything from root vegetables to sliced slices. It also allows users to cut strips and dices, as well as segments. The machine can be combined with other machines to form a full production line. Stainless steel construction and a state-of-the-art control system allow the machine to cut delicate products with ease.
89% Visitors Contacted Now and Got the Following Free Gifts
1. 2022 Full Catalogue
2. 2022 Full Price List
3. Technical Brochure
4. Operation Manual
5. A Surprising Discount
6. Some Free Accessories
Package&Transportation of
Industrial Fruit Cutter Machine
The Ainuok Industrial Fruit Cutter Machine has two layers of packaging.
The first layer is a plastic film. It mainly plays the role of waterproof and moisture-proof.
This can avoid the rusting of the wrought iron parts of the machine due to rain, sea spray, etc. during transportation.
The second layer is packed in wooden boxes. The wooden boxes are free of fumigation, and there is no danger of moths. It is safe to pass through customs.
The thickness of the wooden box is 1-3 cm. It is strong and anti-collision. The wooden box can protect the safety of the Industrial Fruit Cutter Machine in all aspects.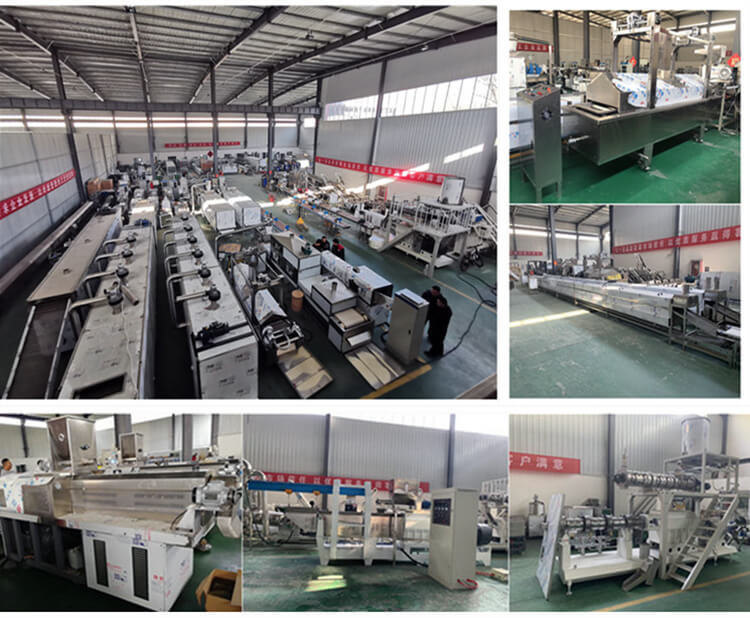 Product: Industrial Fruit Cutter Machine