Vegetable protein production is a high-demand process in food and feed industries. The process is characterized by a number of steps, such as double-screw extrusion, textured vegetable protein, and Soy protein isolate.
These stages all require the use of machines with a wide range of processing capacities, such as extruders and mixers. To produce high-quality proteins, a vegetable protein machine must meet certain quality standards.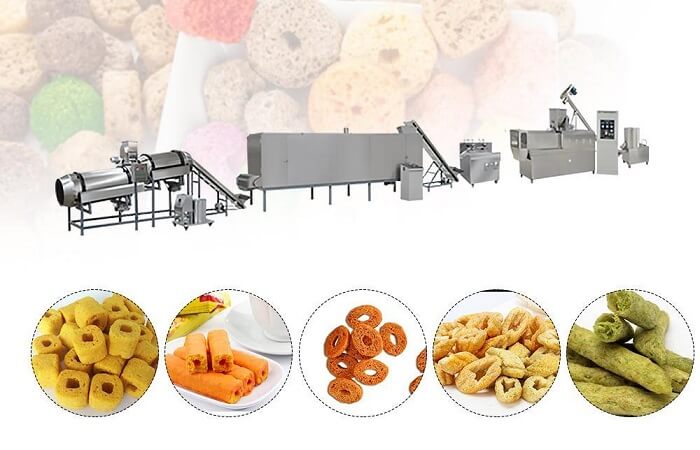 Textured vegetable protein
A textured vegetable protein machine is a food processing equipment that is used to process soya or other vegetables. The textured vegetable protein machine is a two-screw extruder that is based on American and European technology.
It combines high-speed extrusion with pressure that is below 150 psig and a special configuration. In this way, the vegetable protein material is stretched and worked into uniform layers and cut into desired shapes and sizes.
Textured vegetable protein is hydrated through a process that generally involves five to fifteen minutes in room temperature water. The resulting product absorbs 1.5 to three times its weight in water, depending on the raw material used.
Typical applications include textured protein snacks and meat alternatives. If you're interested in using this machine for textured vegetable protein, here are some considerations to keep in mind.
To ensure consistency and quality, you'll need a machine that can hydrate the raw material without altering the consistency of the final product.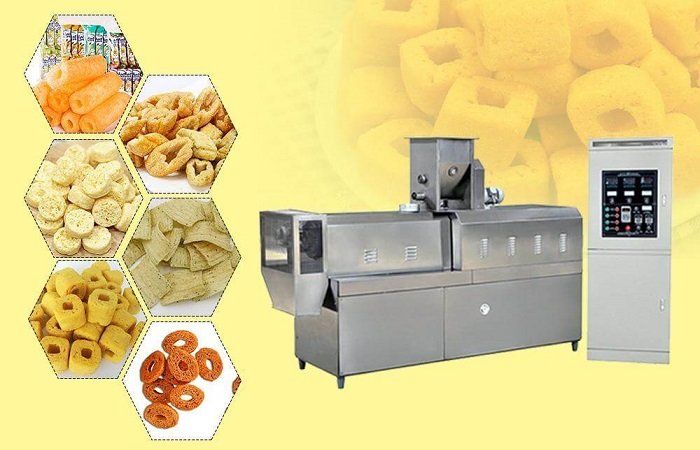 Double screw extrusion
A Double screw extrusion vegetable protein machine can be used to produce high-quality protein feeds for livestock and poultry. The process transforms whole soybeans into proteins in a texturized state.
The extrusion step increases the moisture content of the protein material and results in unwrapping the long, twisted protein molecules. The screw-driven dies and screws extrude the proteins along a streamline flow.
During the process, the moisture content of the material increases and the vegetable proteins exposed to the process are stretched into a parallel orientation. The finished products are then cut into bite-sized portions, with the help of a knife.
In a typical double screw extrusion vegetable protein machine, the first part of the extruder barrel is a feeding and metering zone. The raw or preconditioned vegetable protein is conveyed into this zone and worked into a colloidal dough.
Then, during the processing zone, the screw profile increases to help blend the raw material with water. The moisture temperature of the proteinaceous dough increases rapidly during the last two to five seconds of dwell time.
Soy protein isolate
In order to obtain the best protein content from soybeans, the process of soy protein extraction is essential. A soy protein isolate machine uses a centrifuge to separate soybeans from the other raw materials.
The raw material should be at a consistent moisture content of between 20 and 25 percent. It should also be between 70 and 85 degrees Celsius. It is important to select the correct preconditioner for your plant, since this will affect the quality of the soybean isolate.
Soy protein isolate is one of the most widely studied plant proteins in extrusion. Soy protein isolates fall into four main categories based on their composition. These factors include soy bean variety, growth conditions, preprocessing, and soy protein concentration.
Extraction of the soybean protein component causes an increase in the water solubility, while the remaining components are denatured. Increased temperatures can alter the protein's reactivity and functional properties.
Soy protein concentrate
The process of generating soybean protein concentrate is based on the immobilization of soybean globulin proteins, the leaching of salts and soluble carbohydrates, and the subsequent drying of the final product.
This is achieved through various treatment methods that are usually used to retain the protein from heat-treated defatted soybean flour.
One of these treatment methods is the use of 20-80% aqueous alcohol and chilled water, which contain calcium and magnesium cations. A further treatment method involves the use of hot water or steam to produce the desired concentration and properties.
Soy protein concentrate is a versatile and cost-effective protein source that can be added to meat products in several applications, including in meat replacement and meat extension.
One of the most important benefits of textured vegetable protein is that it can be used to improve meat formulations, providing a superior eating quality.
Nutrition & Biosciences offers soy protein solutions for the meat industry, including RESPONSE(r) Textured Soy Protein Concentrates.
These products have an extended shelf-life of about one year. Soy protein concentrates can also be fortified with vitamins and minerals to deliver balanced nutrition to a finished canned product.
Soy protein isolate + double screw extrusion
Soy protein isolate is a primary raw material used in the manufacture of instant plain meat. Double screw extrusion is a common method of converting soybeans into instant plain meat.
The vegetable protein is pre-conditioned by adding water to increase its moisture content. Upon release, the soy protein isolate is then pressed with two screws into a powder. The final product is a fine-textured, uniform granule.
Texturized soybeans are similar to meat and can be used to produce a wide range of food products. The mechanical process of texturizing soybean meal improves the product's texture, appearance, and mouth feel.
This process can be done using either a twin screw extruder or two single screw extruders. Both machines can produce products with up to 30% moisture content and can work at temperatures below 150 psig.
The vegetable protein material is then cut into uniform slices or strips, depending on the desired size.
Blog: important things to consider before investing in a vegetable protein machine