A hot air hopper dryer is an effective drying device for a wide range of raw materials, including plastic. The hopper is equipped with a high-performance cooling system and a double-layer insulation barrel.
It can also be controlled by a microcomputer and provides many advanced features such as a temperature controller and an auto-loading function.
The hopper dryer is a double-layer structure, allowing the hot air to pass through the barrel with little or no moisture.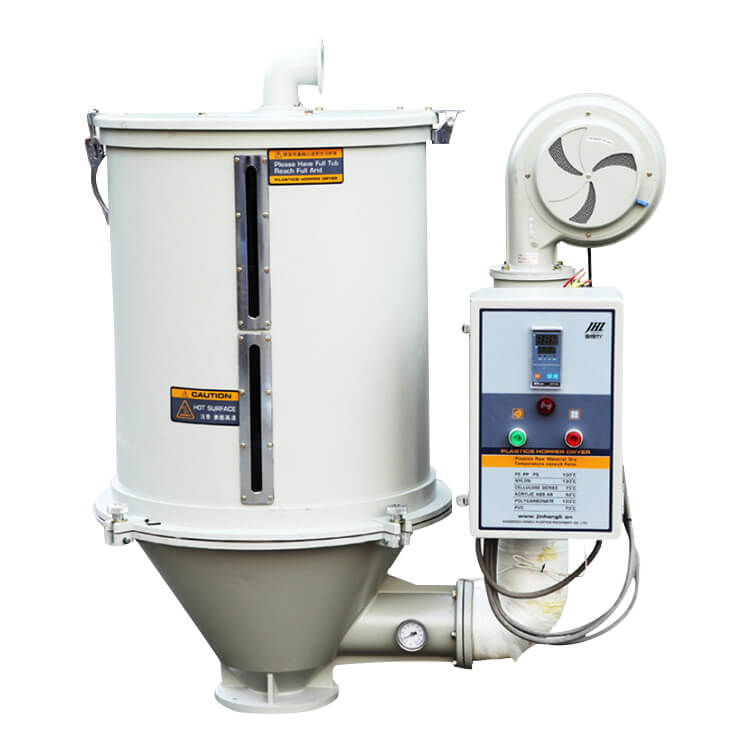 A hopper dryer consists of a cylinder that is designed to heat air and transport the material through its bottom. It contains a blower and is equipped with an integral heater.
This hopper is equipped with a digital display and can reach temperatures of 250°F. It can be mounted directly onto a molding machine or a floor stand.
The hoses of the hopper are attached to the nozzles, which can be connected to the dryer via a vacuum hose.
The hopper dryer can be used to dry a variety of materials, including plastics. The process air is drawn through a filter and into the cylinder.
This allows the hot air to circulate through the material while removing any moisture. Most hopper dryers feature a temperature setting of 350°F.
The temperature is controlled using a microprocessor controller. The temperature is set by adjusting a temperature regulator on the controller.
Generally, a hot air hopper dryer is an efficient drying device for pellets. In addition, it can be used for a wide range of applications, including the drying of hygroscopic materials, including plastics.
In plastic processing industries, the use of a hopper dryer is necessary for the drying of these materials. The high-temperature option is also available.
Some machines also come with multiple functional hoppers, thereby meeting the needs of different plastic production lines.
Unlike a conventional hot air hopper dryer, a hot air hopper dryer is a closed-circuit system that reduces electricity consumption.
Its main purpose is to remove moisture from the resin pellets before melting them. Moreover, a hopper dryer is more convenient for materials.
They feature large access doors, which enable easy access to materials. A hopper can hold up to 30,000 lbs of material.
A hot air hopper dryer is a useful device for drying various types of materials. Besides the resins, it can also be used to dry other types of plastics. Its versatility is a great advantage of using a hopper dryer.
Some hoppers even have auto-loading devices that can load and unload pellets in one go. A hopper dryer can also be used for drying resins.
A hopper dryer is an economical method of drying non-hygroscopic materials. It uses warm air to dry the materials. This type of dryer is usually mounted over the press and requires a membrane.
It is more expensive than a standard carousel dryer, but can be used with low-cost material.
A hopper-mounted dryer can handle up to 100 pounds of resin per hour. They can be used for both hygroscopic and non-hygroscopic materials.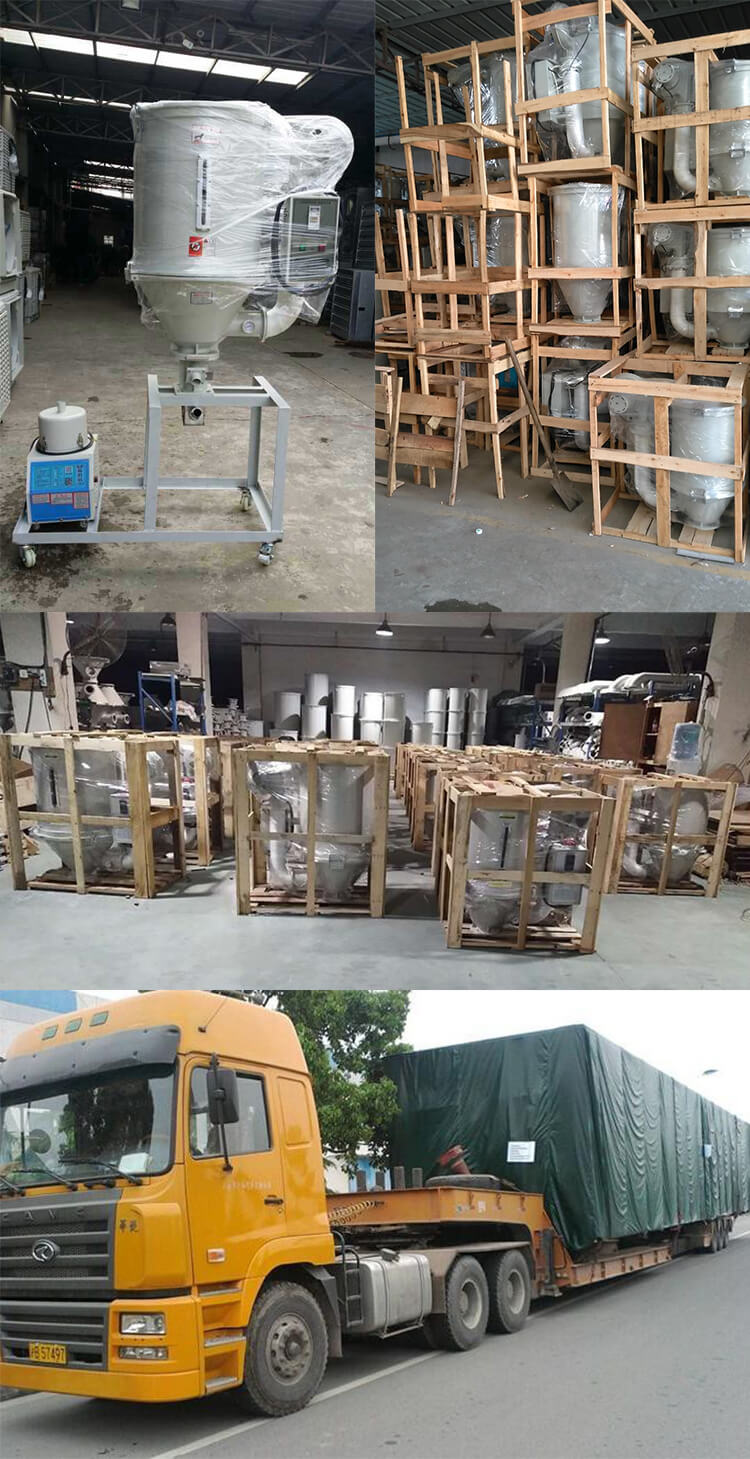 These dryers are usually used to dry plastics. The main advantage of this kind of dryer is its high speed. Some models are designed to dry materials at high pressure.
A hot air hopper dryer will also dry products such as rubber. If you need a dryer for the plastics, you can choose a central unit with a high capacity.
A centralized hot air hopper dryer is suitable for drying a wide range of materials.