Hemp belt dryer is a high output industrial unit. The machine uses a multi-layer movable stainless steel mesh belt to dry plant materials. It has a leveling device that can adjust material layer thickness.
Its temperature control system is based on the sensors placed between the main drying chamber and the big fan. It has the capability to achieve a stable drying temperature. It has a fast-drying process and offers maximum productivity.
A hemp belt dryer has a wide range of applications. It can be used for various types of material drying. Its sizes vary from 10m2 to over 70m2.
Its main features include a feeding conveyor, a discharging conveyor, a heat source, and a ventilating system. Its door can be made of varnish, color steel tile, or polyurethane insulation board. Its heating system is based on steam and hot air.
The HEMP belt dryer utilizes a combination of air and heat to dry materials. The system can be installed in any size and is made of 304 stainless steel. The heat emitted from the heating system dries the material.
The airflow dries the material. It is ideal for industrial-scale drying. There are five sizes of the machine. It can dry up to 70m2 of material per day. Its low discharge temperature and large output make it a cost-effective industrial solution.
The mesh-belt hemp dryer is designed to preserve the terpene profiles and biomass CBD. It also reduces operating costs by 30%. It is a continuous, high-throughput machine and can dry up to 1100 lb of material per hour.
With its high output, the Triminator Belt CBD Hemp Dryer can easily dry up to 1,100 lb of plant material per hour. And its high-efficiency design makes it a good choice for large-scale vegetable drying operations.
Hemp belt dryers are also used for drying and curing materials. They are generally made of high-quality mesh material and can handle up to 1000kg/day. They can handle a seasonal harvest and are more cost-efficient than building a large shed.
Another benefit is that they do not require extensive installation and are easy to use. They can process a variety of materials. Some hemp products can be smoked using the oil produced from hemp.
A hemp belt dryer has many benefits. It has a high rate of hot air utilization. It uses negative pressure to draw air. A low-cost hemp belt dryer is suitable for processing larger quantities of material than hang-dried ones.
The efficiency of this industrial hemp dryer is also high. In addition to its high efficiency, the Hemp Belt Hemp Dryer is also a very flexible industrial device. It is designed for hemp and other agricultural products.

Hemp is dried with several methods. Some of these methods can damage the hemp. Some of these methods are forced-air, conveyor, and belt drying. A dry product needs a moderately dry environment, while a moist one needs a high-temperature environment.
However, a hemp belt dryer has a low risk of damaging the material. It is an efficient method of hemp dryering. A well-designed equipment is essential for the production of the product.
Its design is a high-temperature drying process. A heated air-filled chamber reaches the material's optimal temperature. A belt dryer is ideal for drying materials that don't need to break, including hemp.
They are often more environmentally friendly than other drying methods. They are efficient and have a lower environmental impact. In addition, it doesn't cause any harmful side effects.
It also doesn't need electricity. The heating process is gentle enough for the product to stay intact.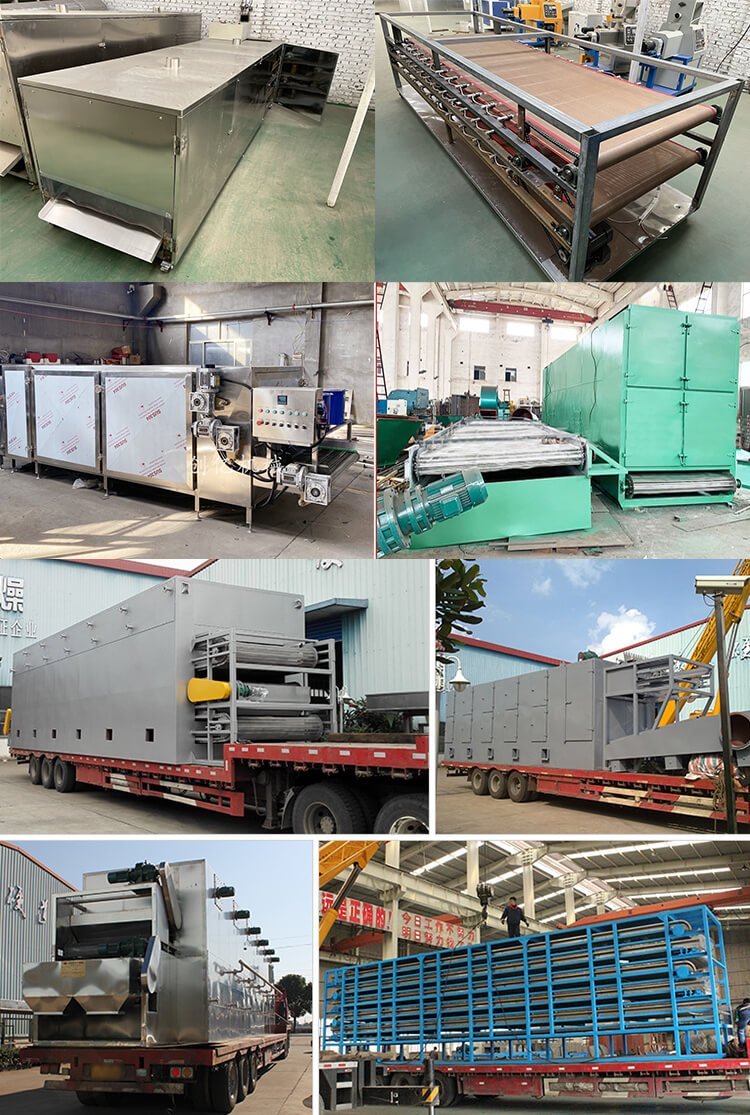 The drying process is fast and even. The system is ideal for small-scale farmers and large-scale producers. A conveyor dryer can dry the plant in less than 24 hours.
It has a low-speed and low-temperature drying process. Unlike the other types of drying, this device saves energy. The heating method is also more efficient.
In addition to drying hemp, it is environmentally friendly. The machine can also help with food safety.
A dryer must be efficient and economical. It should have a low capital cost and can be used for both batch and continuous operations. It can be adjusted to achieve the most effective drying effect.
The best ones should be energy-efficient and can be used for any material. A dry material should be stored in bags to prevent moisture absorption.
But this can lead to a loss of moisture in the product. Hemp should be dried in a dry environment, so it is important to store it properly.