If you're looking to start your own business, it's best to choose an automatic ground sesame powder machine. These machines mill oil materials in a food-safe, stainless-steel design.
This type of machine grinds sesame and peanut continuously to a fine powder with zero greasy residue.
It also has an adjustable activity roller that allows different grinding fineness levels.
It can even produce black sesame powder and walnut or almond powder.
Sesame seeds are a rich source of oil
It has been grown for thousands of years. Sesame seeds contain 40 to 60 percent oil. It is one of the oldest sources of oil.
Sesame oil is highly sought after in a variety of applications.
Its high smoke point and long shelf life make it ideal for cooking. Sesame oil is a nutritious addition to any meal.
The seeds are rich in lignans, tocopherols, polyunsaturated fatty acids, minerals, and phytosterols.
Sesame seeds are also a source of fiber, protein, and phytate. These bioactive components have excellent antioxidant properties.
Sesame oil has numerous health benefits. Besides its high nutritional value, sesame oil is also good for the skin.
They are used in many dishes
Sesame seeds can be roasted or raw, hulled or unhulled. This paste can be used for dipping sauces, salad dressings, and in desserts.
Sesame butter is an excellent source of protein, amino acid, and vitamins. The healthy value of sesame butter is well known.
The construction of a colloid mill consists of a high-speed motor, supporting structure, and plastic conical hopper.
The machine has a drain to eliminate any excess sesame seeds.
Many of the world's most famous dishes are made with sesame. A popular variety of tahini is derived from sesame.
In Japan, shojin ryori cuisine was developed in Buddhist monasteries. One of the most famous dishes is goma dofu, which is made of ground sesame seeds.
This powder is difficult to produce from kuzu roots. Sesame must be ground very fine to become smooth, which takes time.
The task of grinding sesame was often assigned to lower-level novice monks as it was considered good character-building.
They are roasted
A ground sesame powder machine is a machine that grinds and mixes oil materials into a fine powder.
This machine is made of stainless steel and meets food hygiene standards.
Generally, the fineness of sesame powder is 40 to 60 mesh. The machine can mill black sesame, walnut and almond.
The fineness can be adjusted with the help of an activity roller.
The machine is equipped with a high-quality motor that enables it to produce a variety of powders.
Sesame is the raw material for making tahini. Sesame is then roasted until it reaches a desired dryness and consistency.
There are several types of sesame roasting machines. Some machines are small, while others are large and bulky.
These machines are available for rent or purchase. Sesame roasting machines can be easily purchased online.
These machines can handle up to 25 kg of sesame in one batch.
They are available for purchase online and are customizable for business needs.
They are ground into a powder
A ground sesame powder machine can crush peanuts, sesame seeds and other oil materials to a fine powder.
Made of stainless steel, this machine complies with food hygiene standards. It can grind peanut and sesame seeds continuously at a rate of 200-400 kg per hour.
The sesame powder produced by this machine is fine, oil-free and no greasy. It has an insert plate that controls the distribution of material in the rollers.
The two rollers in the grinder are adjustable, and the activity roller is designed to ensure that the grinding process is uniform.
If you don't have a grinder, you can manually grind sesame seeds.
However, it's difficult to make a fine powder from these nuts, as sesame seeds are smaller than peanuts.
Plus, the blades on a conventional grinder don't hit them as efficiently as with sesame seeds.
To make your own ground sesame powder, follow the instructions on the grinder.
They are ready to use
When you're ready to make your own ground sesame powder, there are a few different options to consider.
First, you can buy an automatic sesame grinding machine. This type of mill has a high throughput and strong performance.
A rotor and stator, or top and bottom elements, grind sesame between discs that are made of corundum stone.
All milling tools are interchangeable, including the stone.
Sesame seeds can be unhulled or roasted. When they're toasted, the oil and flavor come out in the same proportion.
That means you'll get a perfectly seasoned powder that will go well on anything.
Sesame butter is a healthy snack with plenty of protein and amino acids.
This type of grinder comes with a plastic conical hopper and drain.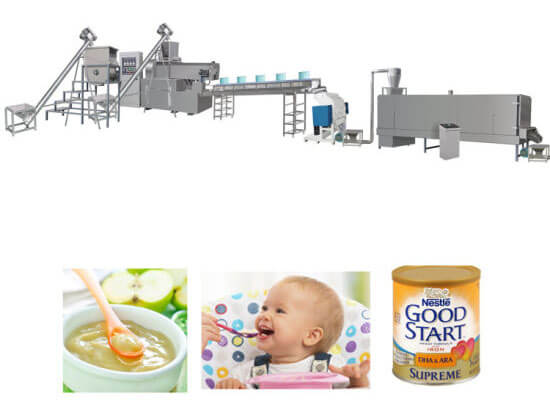 They are made from roasted sesame seeds
Various ingredients in foods such as hummus and roasted or salted peanuts contain the oil-rich seeds of the sesame plant.
In fact, this seed contains more oil than any other nut or seed. These seeds are native to East Africa, where they are harvested by hand.
Sesame seeds are also rich in amino acids and essential fatty acids. These benefits make them a popular ingredient for many foods.
In Asia, sesame seeds are used as an ingredient in sushi. They are also widely used in salads and baked snacks in Japan.
In addition to being a popular condiment in Asian cuisine, sesame seeds are used in many Indian dishes.
In India, sesame seeds are ground into bars and balls.
Black sesame is used in the preparation of chikki and cold-pressed sesame oil.
Blog: Ground Sesame Powder Machine