Floating fish feed pellet machines have low operating costs and easy to acquire and maintain spare parts. They are simple to operate and require minimal maintenance to function optimally. They have user guidelines to make the process simple.
If you want to purchase one of these machines, you should be aware of the pros and cons of each model. Read this article to find out more about them.
It will give you more information on choosing the best one for your needs.
The main advantage of this machine is that it is cheap and easy to use. The wet type is easier to use and produces more uniform, smoother feed pellets.
They are also easy to clean and use and can produce a variety of shapes and sizes. Some machines include molds that help you produce different-shaped pellets, which are better for your fish.
You can choose different molds for different-sized fish feed pellets.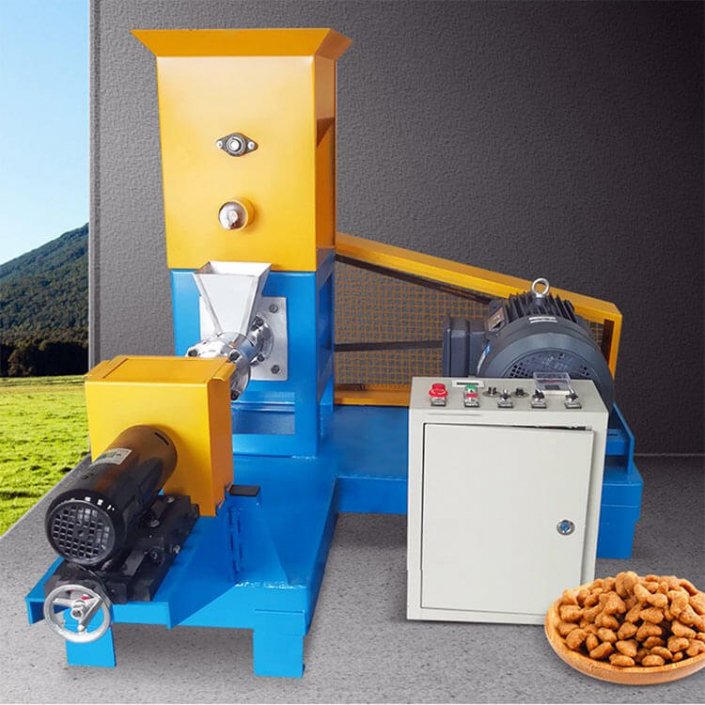 The dry-type machine is cheaper, but it may not be suitable for large-scale users. Small-scale users can use it to make small amounts of feed. It will dispense less water compared to the wet-type machine.
The dry type has a lower capacity than the wet type, but it does have advantages like low maintenance cost, easy to operate, and readily available spare parts. It will also require minimal maintenance and repair.
Floating fish feed pellet machine is suitable for making 2TPH aquatic feed pellets. The output of the feed is high in protein and fat and has complete nutrient composition.
The small size of these pellets reduces waste and helps the fish grow rapidly. Furthermore, it is hygienic and does not get lost in sediment.
The price of a 2TPH fish feed milling machine in India is very reasonable.
Floating fish feed pellet machines are the most efficient and economical way to feed your fish. These machines are easy to use, save manpower, and are also a great option for aquaculture farms.
They are used for both fresh and dried pet feeds. The Floating fish feed extruder can be used to make a variety of different kinds of pet food and are available at a good factory price.
This equipment is the perfect choice for aquaculture and larger-scale production facilities.
These machines can be easily operated. They are easy to maintain and are economical to use. The cost of a floating fish feed pellet machine is low compared to that of a standard one.
They are available in different configurations and can be configured according to your needs. A variety of features are available with a floating fish feed extruder.
This model has a wide range of capacities and can produce a variety of kinds of fish feed.
Floating fish feed pellet mills are very popular for large fish farming. They are easy to operate and can produce both floating and sinking pellets.
Unlike traditional pellet mills, floating fish feed pellet mills are inexpensive and suitable for professional aquaculture. Most machines are easy to use and maintain and will last a long time.
They also have a warranty, which is important for professional farmers. If you're looking for a fish feed pellet machine, consider the price and the features of the machine.
A floating fish feed pellet machine is another option for aquaculture. These machines can produce different shapes and sizes of fish feed pellets.
They can also be used for aquaculture and other animal husbandry. They make feed pellets that are easy to digest.
A floating fish feed pellet mill is one of the most popular options for aquaculture. A floating fish feed pellet mill also makes it easy to store and maintain. You can choose the one that suits your needs and budget.
Floating fish feed pellet machines can make various sizes. A floating fish feed machine will produce pellets that are 1mm to 12mm in diameter.
They are usually inexpensive and are available in bulk. You can buy different sized pellets depending on your needs.
Depending on the size of your fish, you can either choose a wet or dry floating machine.
If you're a medium or small user, you can opt for a dry type of fishing feed pellet machine.