Floating feed pellet extruder is a machine that is used to make aquatic feed pellets. Its main function is to produce high-quality fish feed, as it uses ingredients like maize, meat powder, and food additives. The machine also helps in saving on feed costs, because it produces light-weight and germ-free pellets.
With its high production capacity, it is perfect for medium to small fish farms. Its pretreatment process enhances the protein content and reduces the amount of wastage.
Floating fish feed pellet machine is also used to make different size fish feed. It produces puffing fish feed pellets, which float on the surface of water for a long period of time.
It can also produce various types of aquafeed, such as bone meal, corn meal, and oat flour.
These types of fish feeds are also good for aquariums, and are available in a wide variety of prices. These floating pellets can be directly fed to fish and are highly nutritious.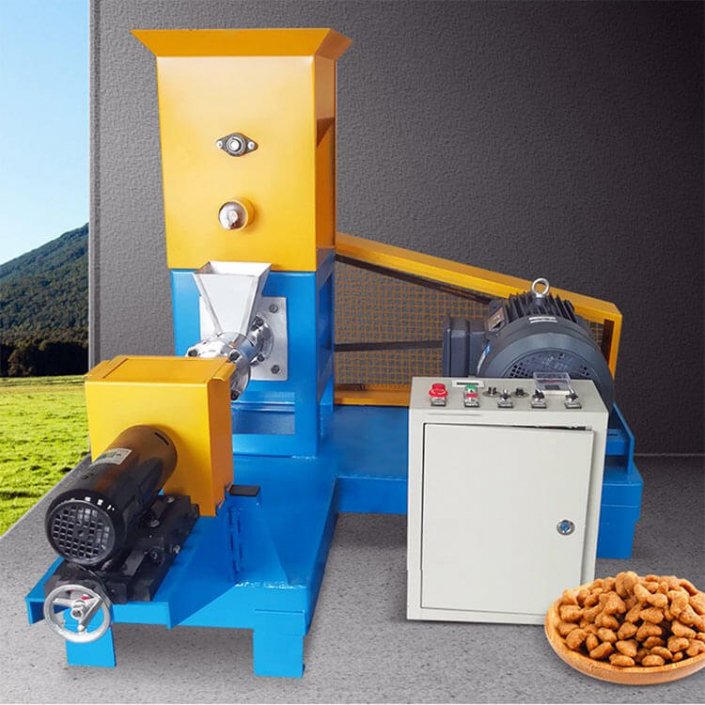 The machine can produce various shapes, sizes, and textures of aquatic feed pellets. In addition to flakes, it can produce high-grade fish and shrimp pellets.
The most common form of these pellets is a wet-type. The dry type is a smaller version of the floating fish feed extruder, which is also available.
A floating fish feed extruder machine produces high-grade aquatic feed pellets that are perfect for the needs of both freshwater and saltwater species.
Floating fish feed extruder is a versatile feed pellet-making machine. With a large aspect ratio, it can produce various character feed raw materials.
Besides, the small scale design of the extruder machine makes it convenient to operate and can save on the customer's expenses.
It features a humanized design for ease of use, low power consumption, and easy maintenance. Its adjustable frequency control can adapt to the size of different fish pellets.
Floating fish feed extruders are an effective way to create a variety of aquatic fish feed pellets. They can be made from various materials including cereals, corn, and meat meal.
Many of these fish feed pellets are also suitable for sinking fish and can be used in a fish farm. If you want to manufacture aquatic feed pellets, you should invest in a good quality machine.
And a good floating fish feed extruder will help you save money in the long run.
The Vanmay Mini Floating Fish Feed Pellet Machine is a small-scale fish feed pellet extruder designed for making various kinds of feeds for various pets.
It can be used with all kinds of grains and agricultural wastes. The machines can also be used to make different shapes.
Depending on your needs, a dry or a wet floating fish feed pellet extruder can be an efficient tool for your aquaculture farm.
Floating fish feed pellets are easy to produce with these machines, and they last for a long time. The pellets will not dissolve in water and remain on the surface for up to 12 hours.
These fish pellets are an excellent choice for small-scale fish farms. They are a cost-effective and environmentally friendly choice for small-scale fish farms.
They can also be used at home to produce floating feeds. They are an excellent option for home and hobbyists alike.
Floating fish feed pellets are an excellent choice for small-scale farmers. The cost of these machines is very low compared to compound powder feed, and you can choose a size that suits your needs.
Moreover, these machines come in various sizes and types, making it easy to choose the right one for your needs.
They are also very durable and require minimal maintenance and are ideal for use in the home aquaculture industry.
Aside from being affordable, they are also easy to repair. The prices of these machines are very reasonable if you take care of them properly.
Floating fish feed pellet machines are easy to use, and they can make food pellets for both tropical and freshwater fish.
Unlike compound feed, they preserve the nutritional value for several hours after they have been dissolved in water.
This is important for the health of your fish and for the future of your business. Floating feeds are great for small-scale farmers.
They can be used for a variety of different kinds of animals, from small shrimp to Tilapia.