Electricity is the key factor to this machine. Its three electric gear motors provide power to extrude pellets. The pelleting process utilizes a high temperature to kill pathogenic bacteria and microorganisms. This makes the feed more digestible and easier for fish to digest.
The resulting puffed fish feed is about one percent in powder content. Its automatic temperature control system enables it to be operated without the assistance of a technician.
There are many options for raw materials. You can use soybean, peanut cake, or straw meal to create pellets.
These feeds are very low in energy consumption and are environmentally friendly.
The process is also highly effective when making organic fertilizer pellets, as it can produce a great amount of carbon in the form of plant matter.
Likewise, you can use the same process to make pellets out of wood, straw, and wood.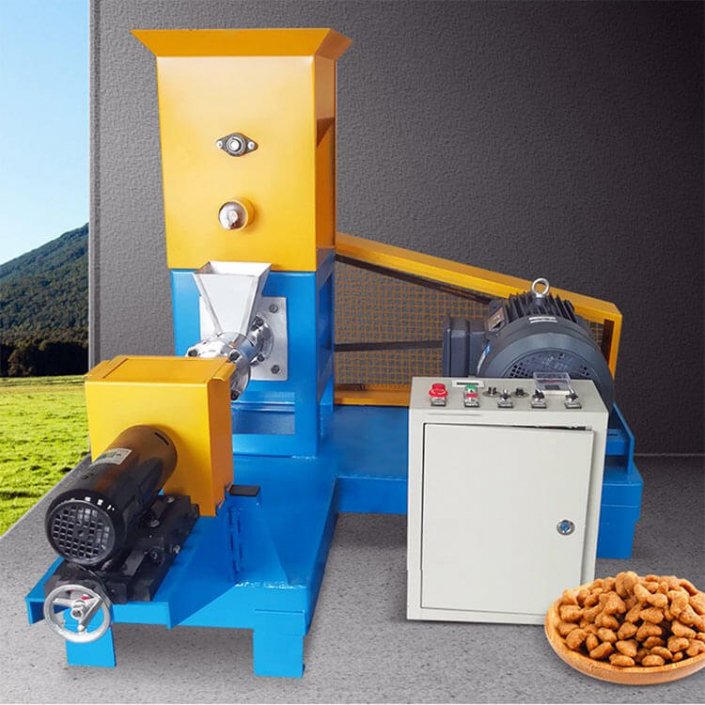 Apart from being cheaper than other methods of making fish feeds, a fish feed pelleting machine is easy to assemble and operate.
It uses advanced technology and a reasonable structure and can produce many kinds of animal feeds.
Aside from its increased efficiency and low energy consumption, it also requires a small amount of floor space, and can be easily maintained.
If you're looking for an effective fish feed pelleting machine, the above factors will be of great help.
The main component of a fish feed pelleting machine is the extruder. When the raw material is extruded, the pressure in the extrusion chamber decreases instantly.
A high temperature increases due to the screw inside. Similarly, the temperature in the extrusion chamber goes up as the feed is sliced.
During this process, the starch and ground raw materials are mixed with a certain amount of water.
As a result, the water in the raw material quickly evaporates and the resulting pellets are shaped into various shapes.
A fish feed pelleting machine is an essential piece of equipment that meets the demands of small-scale farmers.
The machine is used to grind raw materials into pellets with various sizes, and to grind them into powders.
The process of making granulated feed is very similar to that of a floating extruder, but the differences between the two machines are significant. The ring die fish feed mill has a high speed and a high pressure.
The wet type fish feed pellet machine is ideal for small-scale feed factories and is an excellent investment.
It produces smoother, more digestible fish feed. The dry type has a high capacity, and is ideal for home use.
With the wet-type machine, fish feed pellets are more digestible and are easier for the fish to digest.
In addition, the drying process helps in the killing of salmonella and bacterial infections.
A fish feed pelleting machine is a crucial tool for small-scale fish farmers. The high-pressure extrusion process improves the nutritional value of fish feed and makes it easier to digest.
The resulting pellets have a popcorn-like appearance and are easily digested. The improved internal structure of these feed pellets reduces the risk of salmonellosis and improves their palatability.
These characteristics make them a very valuable tool for feed producers.
The best fish feed pelleting machine is versatile in its applications. It can be used for commercial purposes and for domestic use.
The machine uses a steam boiler to generate hot steam. Depending on the type of fish feed, it can produce pellets using both the wet and dry methods.
It can be used for dry or wet materials. This equipment is suited for both dry and wet types of fish food.
And the machine is also flexible enough to be easily adjusted for different needs.
A fish feed pelleting machine is an important assembly in a feed pellet line. A fish feed pelleting machine is an important part of aquaculture.
It can process various grains into small or medium-sized aquatic feed pellets. They can also be used for pet food.
Catfish farmers have found a variety of uses for a fish feeding machine. The device is also commonly used in aquaculture.
A pellet milling machine can produce pet food for cats and shrimp.