A Fish Bone Crusher Machine is a high-efficient and cost-effective processing equipment. The main applications of this machine include the processing of broken bones and meat, animal feed, and biological products.
These machines can also be used to process hard materials, such as salt, bone marrow, and pet food.
This equipment is very easy to use and clean, and can be a cost-effective investment for any business. Read on to find out more about these machines and their advantages.
The main difference between a bone crusher and other types of grinders is their mechanism. Some models are electric, while others use a mechanical motor.
When choosing an electric fish bone crusher, it is important to check the insulation of the machine.
A purely metallic or semi-plastic machine is more durable and must be insulated. The price of a fishbone crusher machine varies depending on the features and design.
However, if you're buying one for your own home, be sure to research the features of each model carefully.
A fishbone crusher machine works by crushing large bones into smaller pieces. The machines have two sets of knives that rotate at high speeds. The rotors squeeze the bones in order to break them into smaller particles.
This will result in small particles. These can be used in a variety of foods, including meatballs and soups.
A fishbone crusher is also useful in producing pet food, as well as in the production of other products.
The jaws of a fishbone crusher machine are made of super-quality alloy steel that can endure a lot of use.
They are durable and reliable. The blades are thin and sharp, which ensures that they can crush all kinds of bones.
The jaws are made of super-abrasion-resistant steel that will withstand heavy loads.
The fishbone crusher is easy to clean and has a compact design.
Further, it has a patented grinding system to make the bone particles fine enough for preparing meals.
Apart from fishbone crushers, a bone grinding machine can be used for other purposes. These machines are designed to crush all kinds of bones, including chicken, shrimp, and pig.
They can even be used to produce compound condiments and meat substitutes. Another use for a bone grinding machine is in the food industry.
The broken bones are used in sausages, meatballs, frozen food, and luncheon meat. These products are very salty and have a salty flavor.
A fishbone crusher is an excellent choice for preparing a variety of animal-bone products. It is easy to use, clean, and has the capability to grind various kinds of animal bones.
A bone grinder is an essential piece of equipment for any business, as it cuts the bones into small particles.
Besides, the bone crushing machine can also be used for the grinding of various kinds of animal bones, including beef, pork, poultry, and fish.
In addition to crushing fish bones, a bone crusher can be used for all kinds of animal bones. Among them are sheep, pig, and horse bones.
Its size is flexible and can be adjusted for various purposes, such as making charcoal, sawdust board, and biomass pellets.
In addition to the fishbone, it can also be used for other raw materials, such as forks, branches, and other meat-based items.
Hammer Crushers are versatile in their usage. They can be used to process different types of bones. It is a powerful machine that can crush any type of bone.
Its design allows it to adjust to different types of material. You can use it to crush a variety of materials.
Its versatility makes it a valuable asset for your business. If you're in the catering business, a fishbone crusher will be a great asset.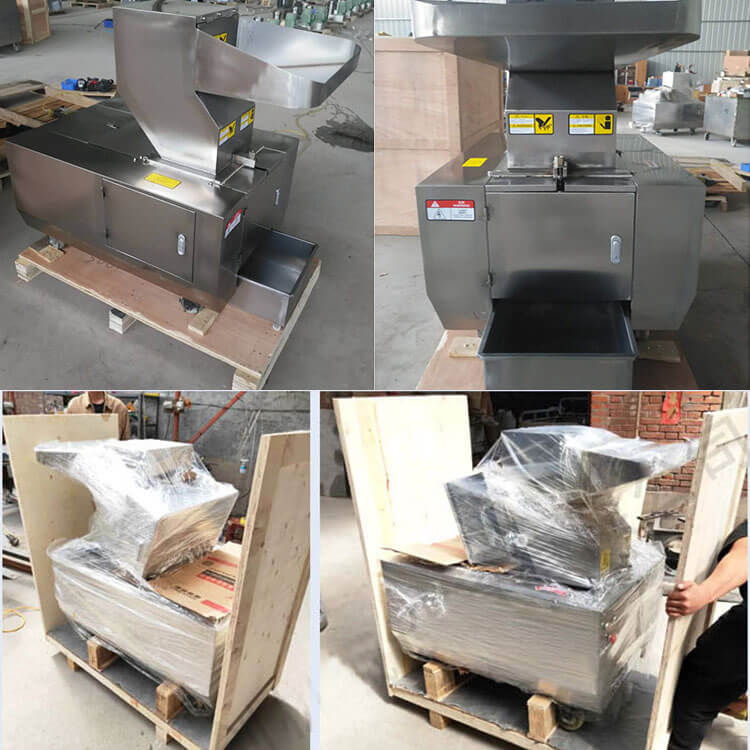 In addition to fishbones, a bone crusher can break sheepbones and pig bones. A pigbone crusher requires a feeding hole and can be used in restaurants.
Its CE-certified jaw crushers are available for a variety of other materials, including bones from cows and pigs.
You can even use these machines in your business. They will save you time and resources by reducing the need for manual labor.
Blog: Fish Bone Crusher Machine
Blog: Fish Bone Crusher Machine