Our extruder fish feed machine is a perfect choice for you if you are looking for a food processing line to produce high quality fish feed. It can process both wet and dry ingredients, and it has a large output capacity.
The machine has a unique design that makes it very easy to use. It uses high-quality materials that are easy to clean and maintain, so you can use it for many years without any problems.
Fish Feed Machine
Fish Feed Machine is designed for fish feed processing, which has the features of automatic and continuous working, stable and reliable performance, easy maintenance and easy operation.
The feed processing plant is designed according to actual production conditions, processed by grain reclamation device, sieving machine, mixing machine and automatic feeding machine.
Extruder Fish Feed Machine
Extruder Fish Feed Machine can produce all kinds of extruded feed, high quality and environmental protection. Through high temperature cooking, the fish meal is cooked again after through mixing and extruding.
After the extrusion process, the fish meal is fully digested and the absorption rate of nutrients is increased by more than 100%.
Sinking Fish Feed Machine
This Sinking Fish Feed Machine is designed to dissolve quickly in water and sink to the bottom of the pond, making it ideal for feeding fish and other aquatic creatures.
The machine creates a perfect environment for your fish, wildlife, and plants by preventing algae growth and encouraging healthy root growth. It's great for gardens too!
Fish Floating Feed Machine
The floating fish feed machine is mainly used to the feeding of small size medium and large-sized aquatic animals that belong to the family of carp, catfish, goldfish and other fish. It is widely used in large fish ponds, aquariums and canal water fertilization.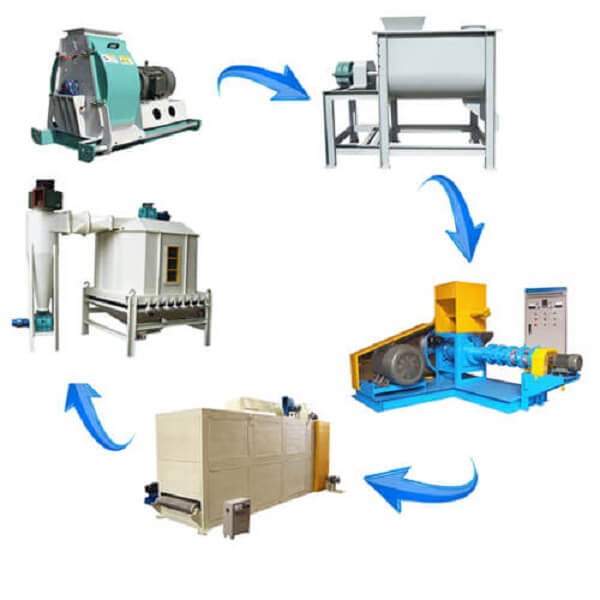 Blog: Extruder Fish Feed Machine
Blog: Extruder Fish Feed Machine