In order to increase revenue, you must expand your pet food product line. It is possible to add complementary products to your current merchandise mix. Nevertheless, it is important to balance the complexity of the present products with the service required and the niche space that is available.
You might want to stick to the mix you have at the moment. The next step is to develop a new product that meets the needs of the market. You should also consider retort systems for your pet foods.
In order to successfully launch a pet food product line, you need to find the right partner. The right manufacturer can help you launch a new private label brand, achieve palatability goals, and increase sales.
A good manufacturer will have food safety standards, SQF certification, and quality assurance standards. A strong R&D team can help you identify trend opportunities and solve product problems. It also helps to have a good understanding of the industry.
While the existing brands have a strong name recognition, it may be difficult to find a suitable partner for the brand. If a new brand is launched, a successful company can build a strong brand name and market it through a direct-marketing strategy.
The brand will be able to command a small premium over the competitive brands and prevent new players from entering the segment. If a higher premium is paid, competitors may enter the market, decreasing profitability.
A marketing strategy for pet food involves a combination of different methods. The basic raw material is corn powder cereal. Depending on the product line, the manufacturer will also add ingredients like meat, bone meal, vitamins, fiber, and other nutrients.
In order to create the desired pellet shape, the machine will use a screw extruder machine and strong squeeze instantaneous puffing molding technology.
The final product can be shaped into any shape, and the flavoring coating adds a new dimension to its flavor. The final stage in the process is to automatically package the product.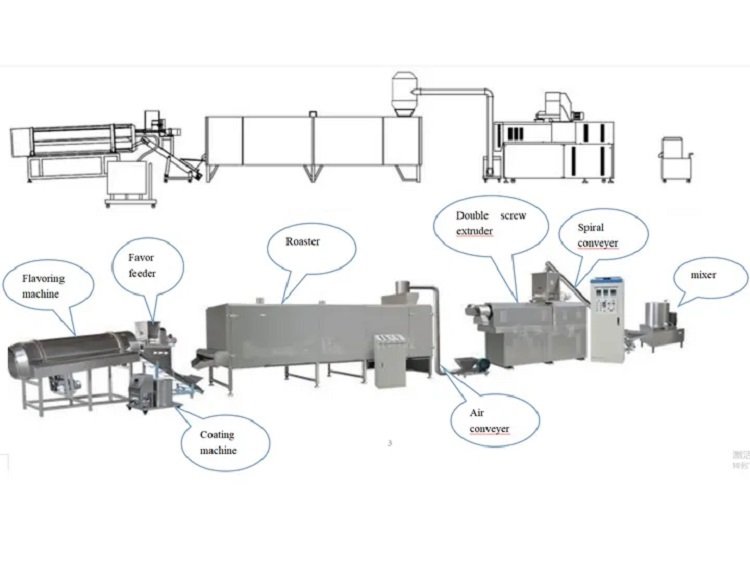 A pet food product line can be introduced with new features and benefits to an existing brand. A new brand can be introduced within an existing product line. Adding features and values to an existing brand can help increase sales.
A private label pet food can also be repositioned in an established product line. The best brands in the market can create a strong differentiation among other products. The key is to find a manufacturer with the right features and capabilities.
A successful pet food product line must manage through the entire life cycle. The first phase is the introduction phase. The second phase is the growth phase. After the introduction of a new brand, the company must maintain it in the market and keep it competitive.
There are several ways to develop a new brand in a pet food line. One way to differentiate your brand is by adding additional features and value to an existing product. For example, a new pet food brand can be repositioned in a different position within the same category.
A well-developed marketing strategy should be based on a concept of value. A brand's value proposition can include a quality-assured brand, convenience, and word of mouth references. Depending on the type of product, customers are willing to pay a premium price.
In addition to the products offered, the pet food product line must be affordable. The product line should also be accessible to the customer. It should be available at a reasonable price.
Consumers have increasingly evolved their tastes. To stay competitive, consumers will pay more for quality products, as long as it has a good reputation. This is where a marketing strategy can come into play.
By creating an assortment of high-quality products, you can differentiate yourself from competitors. Your customers will appreciate your value proposition and make more purchases from you. They will be more likely to buy from you if you offer more quality products and services.
A product line can be created by introducing new brands and features that will increase customer satisfaction. For example, a brand that is easy to digest and delicious is more likely to sell well.
Moreover, it can be customized by incorporating unique ingredients. This way, you can customize the products to meet specific needs.
By creating new brands and repositioning existing ones, you will be able to increase sales and improve your bottom line.
Blog: Expanding Your Pet Food Product Line