A dry dog food production line uses a variety of foodstuffs as its raw material. This includes fishmeal, beans, and cereal grains. The resulting product has a unique taste, is rich in nutrients, and has an exquisite structure.
The process also involves sterilization with high pressure extruders to remove moisture and other substances, ensuring that the finished product is safe and easy to digest. Then, the product is sealed in air-tight bags to preserve its freshness.
The final product may undergo several stages. The first step in the production chain involves raw materials that are of animal origin.
These ingredients carry a microbial load during the first stage. EFSA and Huss have reported that animal-based ingredients are potential sources of Salmonella spp.
The thermal process used in dry dog food extrusion has been shown to effectively remove microorganisms. However, even after this initial sterilization step, there is still a chance of subsequent contamination.
A common method for dog food production is extrusion. This process involves grinding raw ingredients into a paste. Then, the mixture is forced through a machine that exposes it to extreme pressure and temperature.
Upon completion, the dough is cut into identical pieces. This process is used to make dry dog food. The next step is to add flavorings and oils. These components help keep the food tasty and nutritious for your dog.
A dry dog food production process involves high temperatures. This process involves exposing the raw ingredients to steam and temperatures of around eight to ten degrees Celsius.
Afterwards, the ingredients are mixed with wet ingredients, such as water or steamed ingredients, and the product is processed.
Then, a rotary cutter slices it into pieces. The resultant products are then fed to dogs to determine their preferences. This process is called extrusion.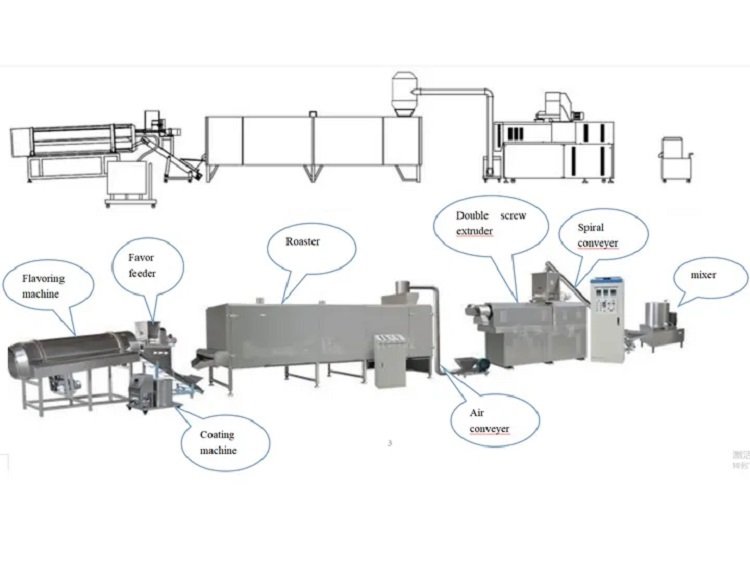 The process for making dry dog food involves cooking it using several different methods. One of the most popular methods is extrusion.
The raw ingredients are ground into a paste, which is then pushed through a machine. During the drying process, the raw ingredients are exposed to high temperatures for two minutes.
This produces identical pieces, which are then stored in air-tight boxes until they are finished. Once the process is complete, the dog food can be consumed.
The process for making dry dog food is a complex process. Many ingredients are used, but not all. In fact, most of the ingredients that go into dry dog food are of animal origin.
While this is a beneficial feature for your dog, it also limits your dog's ability to develop allergies, and may even cause them to have some adverse reactions.
If you feed your pet a dry-food, it will contain fewer calories, and should be more expensive than fresh food.
The main raw materials used for dry dog food include meat and poultry by-products, as well as vegetables and cereals. Most of these ingredients are in their dried form.
Besides meat and poultry by-products are often included in dry dog food production. A dry dog food extrusion process requires high temperatures for two minutes, which will kill microorganisms and prevent the formation of a dog's meal.
It is important to note, however, that a dog's diet contains a wide range of nutrients.
During the first stage of production, the raw materials are exposed to high temperatures. Some by-products may be fresh or frozen, and they are not included in dry dog food.
Some by-products may be used in fresh form. A dry pet food may include cereals, grains, and vegetables. The ingredients are milled or ground before the extrusion process begins. Some recipes will also contain oils and fats.
Many ingredients used in dry dog food are dry. These ingredients are typically found in the form of cereals, grains, and vegetables. Some of the ingredients in dry dog food are roasted, ground, and mixed together.
In addition to meat and poultry, the pet food may contain by-products such as by-products from poultry farms. Another common ingredient in dry dog food is dried cornstarch.
The first stage of the production process is the most important, as it is the most effective for the production of dry dog food.
Blog: Dry Dog Food Production Line