Commercial Potato Cutter Machine
What is a commercial potato cutter machine? This machine cuts potatoes into slices and strips with the aid of a powerful downward action. The basic machine features a water tank and a centrifugal pump, with the cutting section, a decelerator and a discharge conveyor.
The Hydro Cutter DC is a more advanced model, featuring an input belt and an aligning roller bed. In addition to these features, the machine has an optional automatic blade changer, which cuts the potato into a number of different shapes.
The AMS-QS2000C potato cutter machine is a high-quality machine that cuts a wide range of vegetables and fruits into perfect slices and strips. It comes with four adjustable inlets for a more flexible cutting angle. In addition to cutting potatoes, the AMS-QS600C can also cut sweet potatoes, plantains and cassava.
And if you're looking to create a large-scale fruit and vegetable processing facility, the AMS-QS2000C has a built-in elevator, which means it can accommodate a wide variety of vegetables and fruits.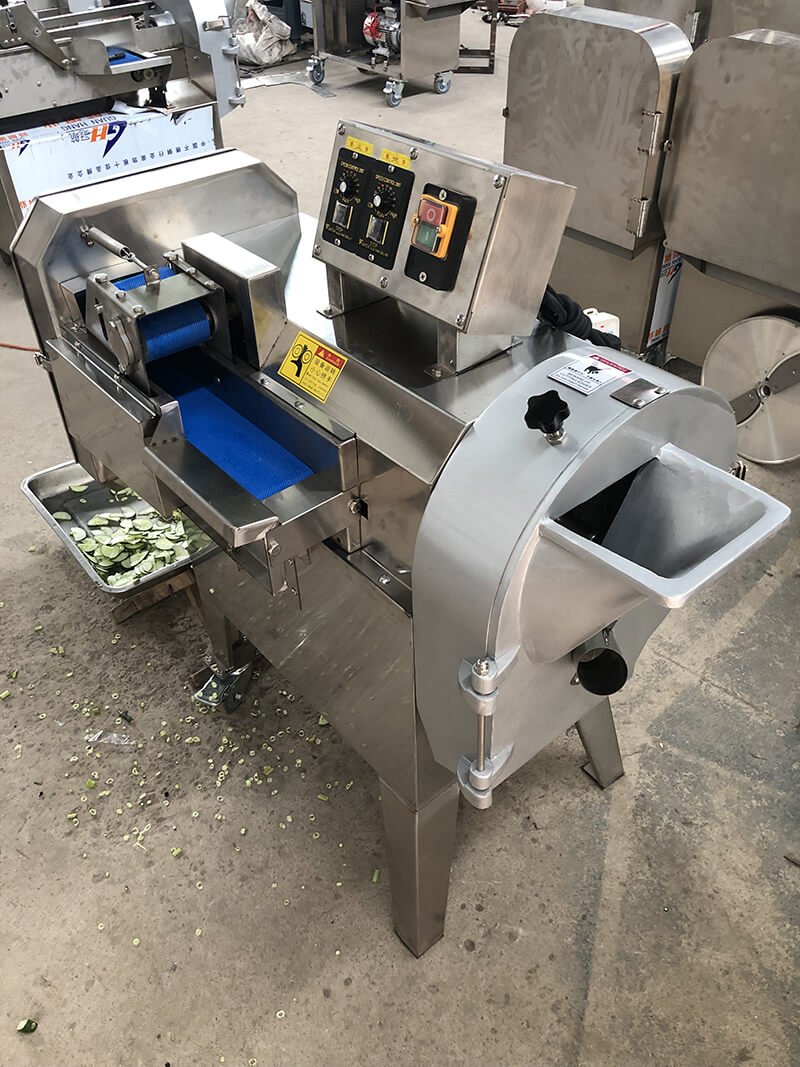 The Slitmaster 85 is another high-quality potato cutter with an adjustable thickness from one to ten millimeters. Its automatic operation saves time and eliminates the risk of blade injury. It's also highly functional and ideal for potato chip and french fry production lines.
It can also be used to cut sweet potatoes, taro, and other vegetables. This machine is a must-have for any fast food outlet, canteen, or hotel.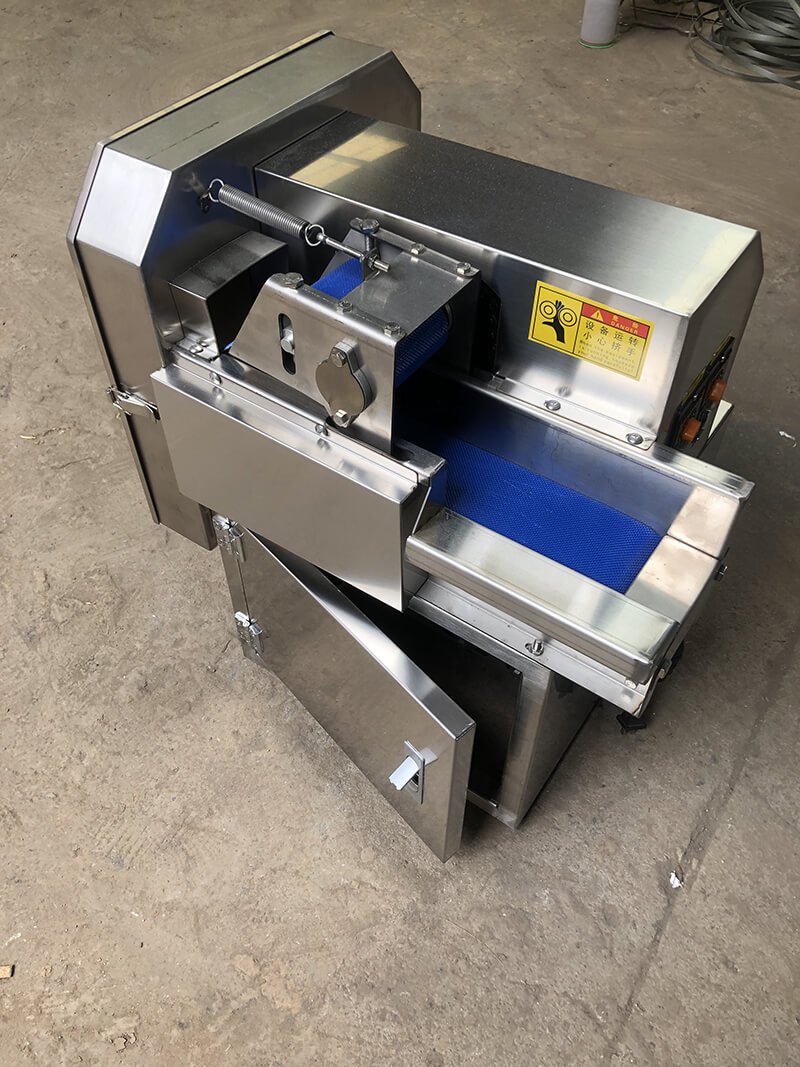 Application of
Commercial Potato Cutter Machine
If you want to make a high-quality slice of potato, you can invest in a commercial potato cutter machine. This equipment is equipped with stainless steel blades and can cut up to 6 inches of potatoes at a time. The cylindrical feed tube holds the potatoes in place and has an expanded portion where the potato enters. It will slice the potatoes to the desired length. The device is also durable, with a large capacity to handle high-volume cutting jobs.
If you're looking to cut a high-volume amount of potatoes in a short amount of time, you might want to invest in a manual potato cutter. Air-powered potato slicers are also available, but are more expensive. Electric cutters have a larger cutting capacity and don't require as much strain on the operator. If you're a food processing company, this machine is an excellent choice.
Because of its easy design, it's also an efficient and cost-effective way to slice potatoes. In addition to potato fries, it can also cut many other vegetables and fruits. A potato slicer that is used for industrial purposes is usually semi-automatic, so the operator doesn't have to touch the potatoes.
You can also adjust the cutting size by adjusting the blade up or down by a couple of millimeters. If you don't need a high volume of fries, you'll probably just need a single cutter for a small number of orders.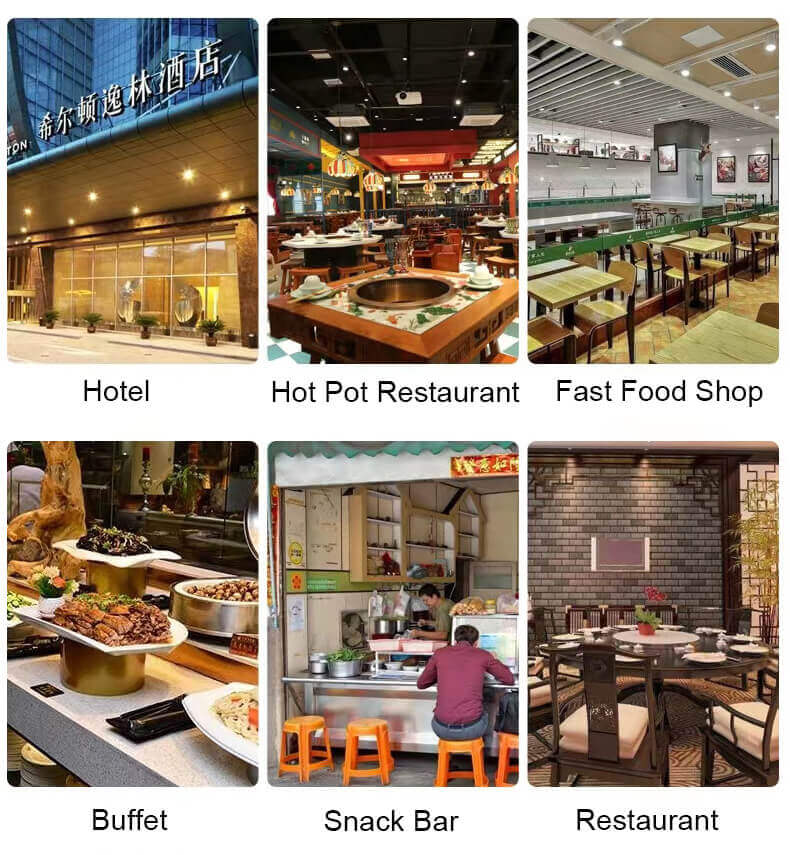 Another type of industrial potato cutters is called a "multifunctional" model. This type of cutter allows you to slice various vegetables in a variety of ways, including sweet potatoes. It's made of stainless steel and aluminum alloy, with a suction cup to hold it in place.
Because of the many blades in a commercial potato cutter, safety must be a priority. A stainless steel cutter is safe and will not contaminate other foods.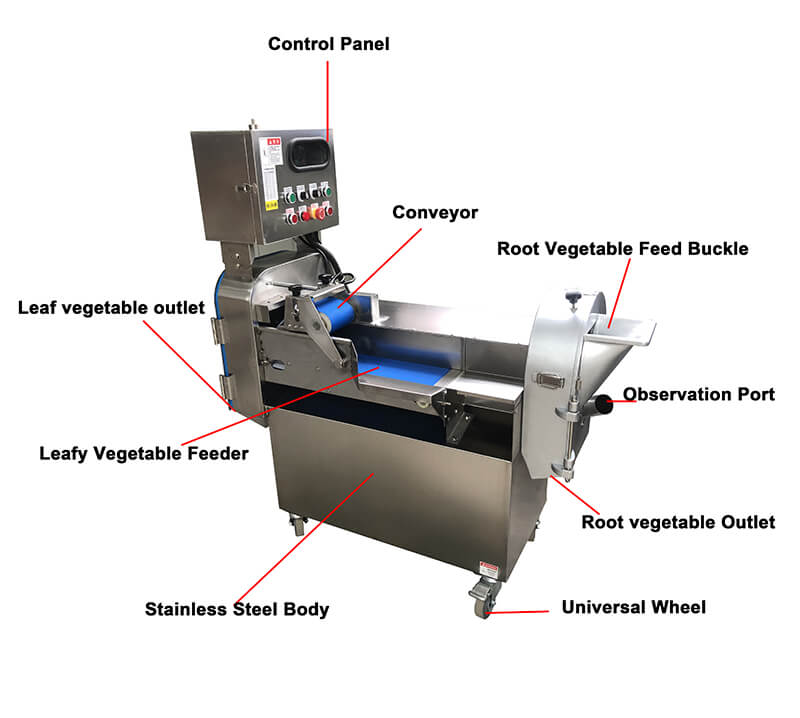 89% Visitors Contacted Now and Got the Following Free Gifts
1. 2022 Full Catalogue
2. 2022 Full Price List
3. Technical Brochure
4. Operation Manual
5. A Surprising Discount
6. Some Free Accessories
Features of
Commercial Potato Cutter Machine
When it comes to commercial potato cutter machines, a few features will stand out. For starters, it should be easy to clean and operate. Its sturdy base will keep it from slipping and allowing you to exert maximum leverage while cutting.
Another important feature is its dishwasher-friendly construction. Cleanliness is important in any kitchen. This model will cut most types of potatoes with ease. It also comes with four pre-drilled screw holes for mounting it on a cutting board or wall.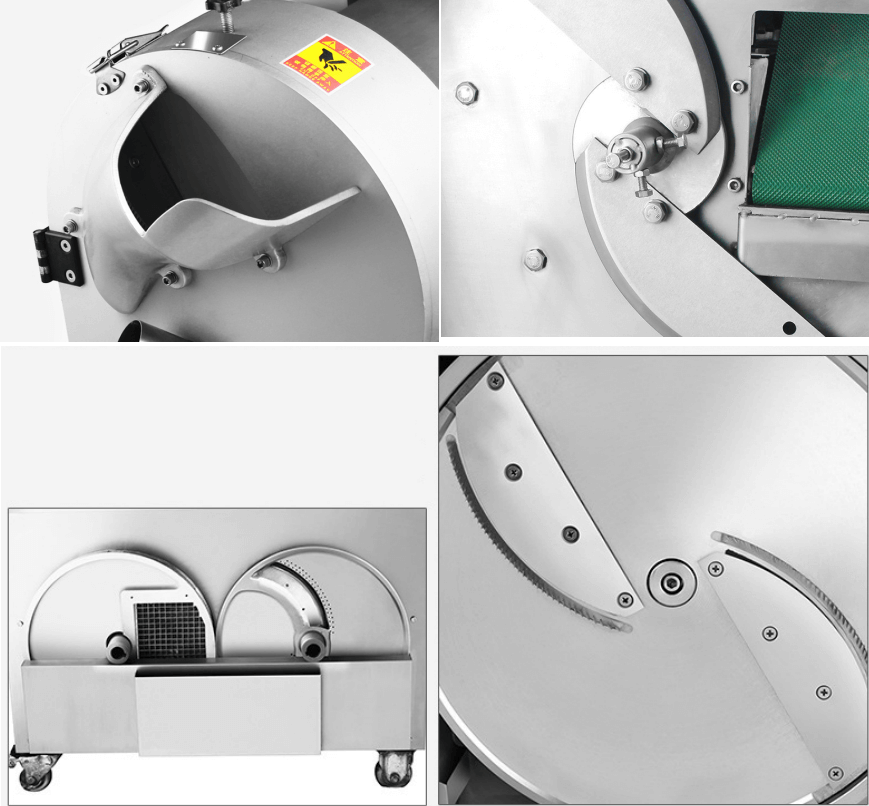 This model comes with stainless steel blades and is ideal for at-home use. Its blades are made of 404C steel from Japan and come with three different thickness settings. The inlet diameter and cutting angle are adjustable.
The machine can also cut other foods such as banana, plantain, and cassava. It can slice all of these items with precision and is easy to clean. Moreover, it is suitable for both small and large-scale businesses.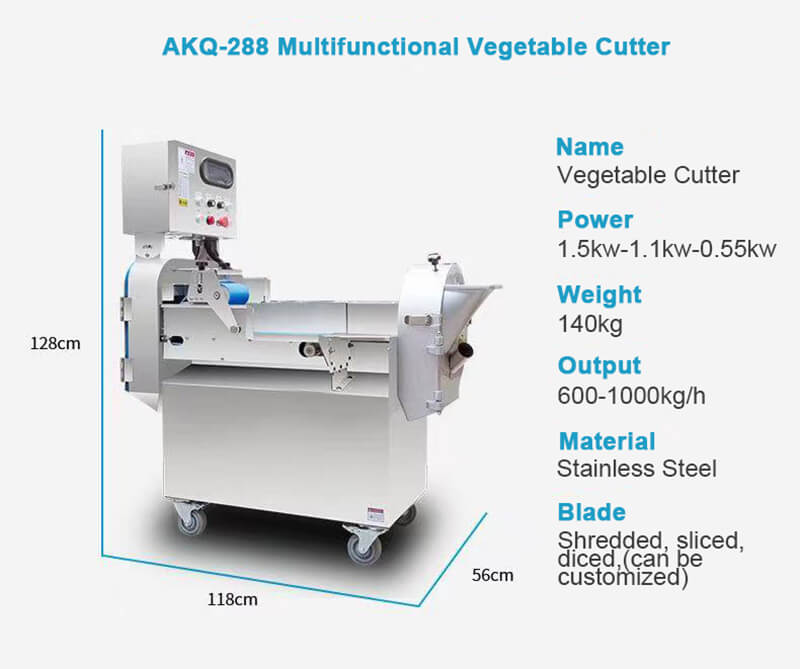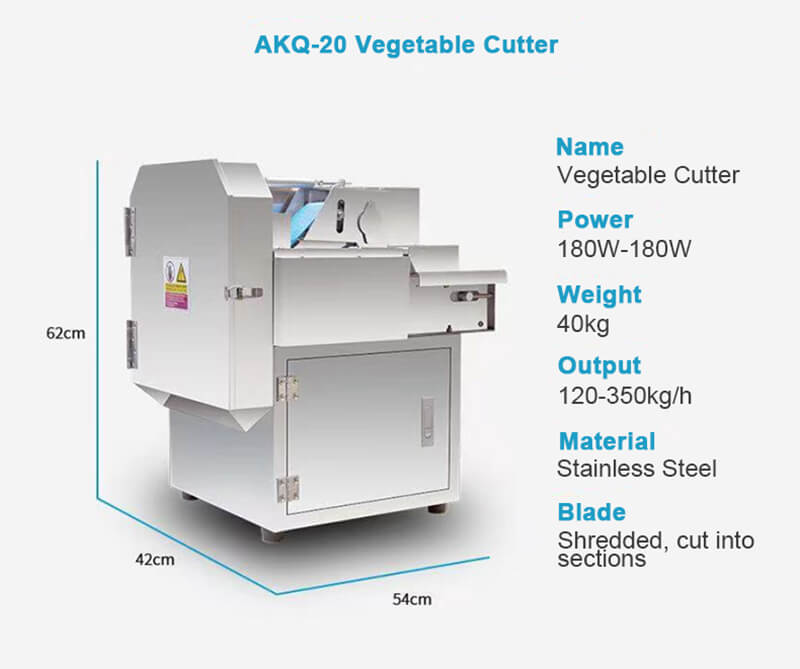 There are several advantages of this type of commercial potato cutter machine. One of these is its low cost. This machine is also easy to clean and is economical. Electric versions also have low operational input. A good model will be durable and can handle dozens of potatoes at once.
It is also compact and will fit in any professional kitchen. The following are some features to look for in a commercial potato cutter machine. If you're not sure, check out the reviews of different types of potato cutter machines and find the best one for your needs.
89% Visitors Contacted Now and Got the Following Free Gifts
1. 2022 Full Catalogue
2. 2022 Full Price List
3. Technical Brochure
4. Operation Manual
5. A Surprising Discount
6. Some Free Accessories
Package&Transportation of
Commercial Onion Dicer Machine
The Ainuok Commercial Potato Cutter Machine has two layers of packaging.
The first layer is a plastic film. It mainly plays the role of waterproof and moisture-proof.
This can avoid the rusting of the wrought iron parts of the machine due to rain, sea spray, etc. during transportation.
The second layer is packed in wooden boxes. The wooden boxes are free of fumigation, and there is no danger of moths. It is safe to pass through customs.
The thickness of the wooden box is 1-3 cm. It is strong and anti-collision. The wooden box can protect the safety of the Commercial Potato Cutter Machine in all aspects.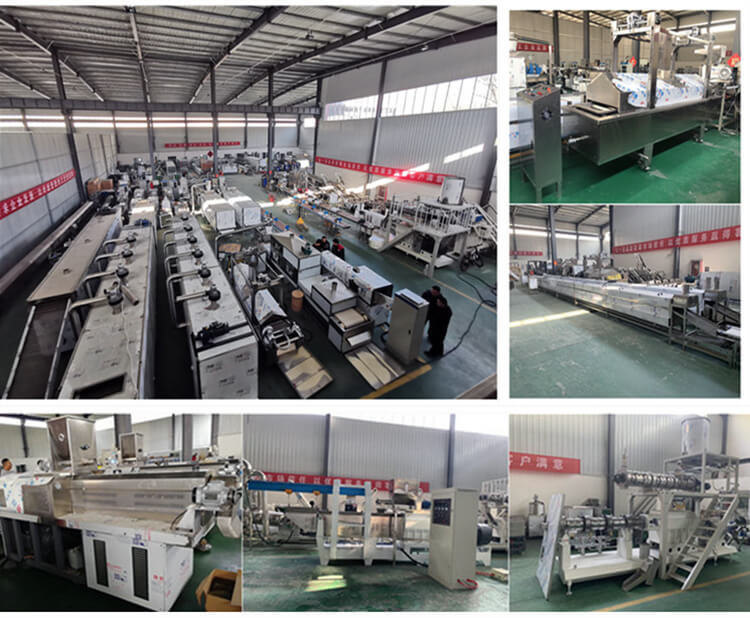 Product: Commercial Potato Cutter Machine