If you're considering buying a crispy chips line, you might be unsure of what type you want. To help you decide, this article outlines the main factors to consider when purchasing a line. These factors include price, features, production process, and flavorings.
If you want a crispy chip line for your business, read on to learn more. Then, you can choose the right line for your business. Here, we'll take a look at the pros and cons of each type.
Features
A semi-automatic potato chips line is available in various sizes and configurations to meet varied capacity and product requirements.
It is easy to maintain, with the conveyors and hood being easily accessible for maintenance.
Moreover, these chips are available in various varieties, including vegan and gluten-free, so the customer can select the one that best suits their needs. In addition, it is easy to clean and maintain.
This is a plus point for busy business owners who cannot afford to hire a technician to perform the task.
Production process
A crisp production line consists of a number of equipments, including Urschell knife sets. The first step of the process is to wash, peel, slice, and grade potatoes. Potatoes are then dried.
This is the same process that produces chips. Then, the chips are fried. The crisp production line includes equipment for the subsequent steps.
It is not uncommon for the crisp production line to include a number of workers.
The next step in the process involves frying. Potato chips should reach a temperature of 180 degrees Fahrenheit. The chips should be fished out when they are soft and golden.
To improve the quality of the oil, the automatic potato chips frying machine adopts indirect heating. This reduces the amount of oil needed to produce a product.
The potato chips then go through de-oiling and flavoring processes. They are then packaged in an automatic food packing machine with capacities of 60, 150, or 300 kg/h.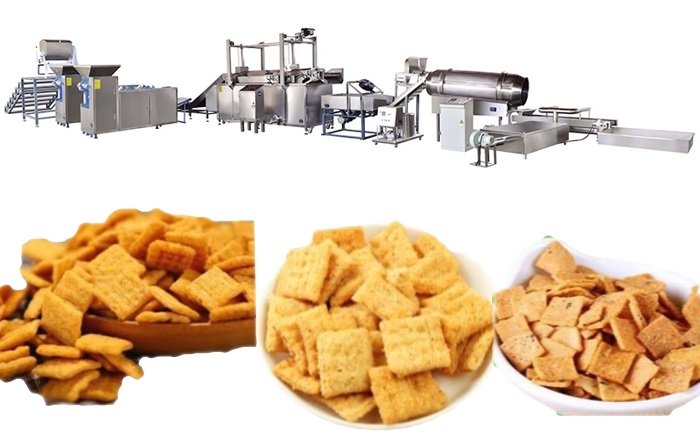 Price
A crisp potato chips production line is a professional machine used to produce french fries and potato chip products. This equipment is used in restaurants and leisure food businesses.
The manufacturer will provide professional training classes to the operators, as well as an instructional book and video. The prices of the chips line vary depending on its functionality.
Here are some of the features of the best chip production machines. Here is a brief overview of the different types of potato chips production lines.
Flavorings
The Flavorings of Crispy Chips line includes potato chip flavors that are uniquely American.
From the Midwest to the Northeast, you can find a variety of flavorings to complement the taste of every region.
The flavors vary, but you can't go wrong with fried pickles, which are topped with sour cream and ranch.
In the Pacific Northwest, you'll find pimento cheese, a blend of sharp cheddar, cayenne pepper, and onion powder.
If you're craving something more savory, there are also pimento cheese chips, which have an earthy flavor with cayenne pepper and onion powder.
A wide range of chip flavours is available, allowing snack manufacturers to expand their product lines and capitalize on popular trends.
Flavorings allow snack manufacturers to create endless variations in flavor, color, and snack application.
Recently, the resurgence of flavored chips has seen manufacturers introduce regional and meal-inspired flavors.
Innovative new product launches include salted egg yolk potato chips and Kung Pow! Thai chili with szechuan pepper.
Packaging
The crispiest chips are those that stay crunchy. Crispy chips require the right packaging, and ePac is the company that can provide the packaging that will keep the crunchy treat from degrading.
Their line of chip packaging is made with durable and reliable materials such as LDPE and Surlyn.
These are easy to open and close, and they help to maintain the integrity of the product within.
In addition, cans are easier to transport and seal than other packaging materials.
Nitrogen-flushing is a way to keep your crispy chips from going bad.
This simple process involves filling a stand-up pouch with nitrogen, which prevents them from oxidizing.
This protects the chips from oxygen, which is the main cause of rotting.
Nitrogen flushing helps to keep the chips fresh and boost sales. It is easy to obtain and uses the most common gas in the atmosphere.
The gas is colourless and has no taste, so it is perfect for potato chip packaging.