If you want to make your own healthy energy bar, you can get a high-speed automatic chocolate coated fruit bar making machine. These machines are made of food grade 304 stainless steel and can process dates, fruit, and protein bars.
Besides, they can help you to cut down your production costs. You can even use them to produce a wide variety of other healthy snacks.
Read on to learn more about the benefits of this kind of machine.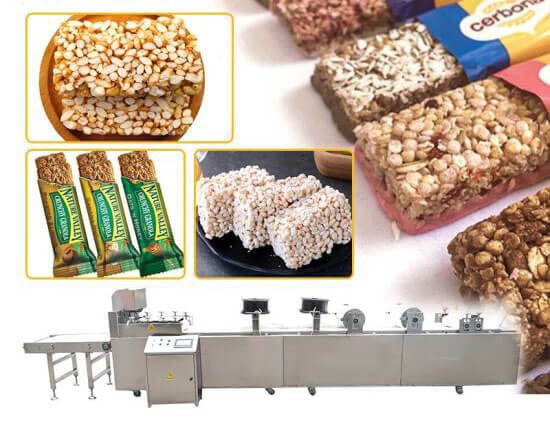 Automatic sorting conveyors
The full automatic sorting and flow wrapping machine includes a number of different machines that perform film wrapping work.
The automatic sorting conveyors can be adapted to the needs of a customer's specific production line. They can connect to a bar forming machine, a cooling conveyor, and a chocolate enrober.
The automatic flow wrapping machine is a major machine that does film wrapping work for bar products, and has high speeds for forming and wrapping bars of various sizes.
The cooling tunnel is a crucial part of the production process, since it helps cool food and chocolate coated energy bars.
The cooling tunnel length depends on the formula used by the customer. In addition, conveyor belt width can range from 400mm to 600mm or 900mm to 1200mm.
These conveyors can also be equipped with cooling units, which are optional equipment that allows the manufacturer to adjust the temperature.
First, the conveyor 28 advances products. The second conveyor advances the coated products onto the belt conveyor 42, which is mounted below the releasing cam plate 2 I9.
The finished confectionery products are then automatically released from the impaling devices and transported to the suitable table for wrapping.
The third conveyor then carries the chocolate coated energy bar to the packaging station.
The fourth conveyor is a roller conveyor that automatically separates bars in layers of chocolate coating.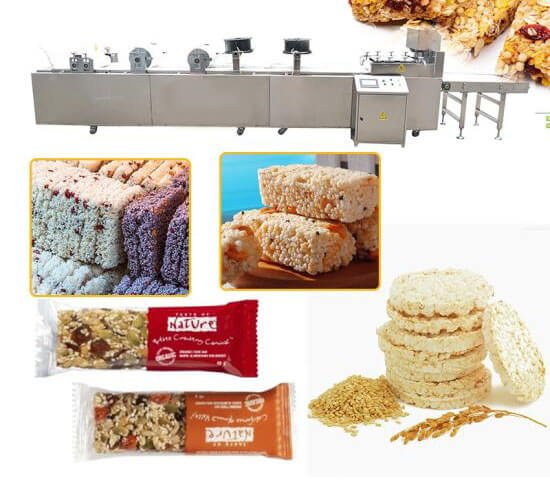 Automatic flow wrapping machine
A fully automatic flow wrapping machine for chocolate coated energy bars is the best option for high-volume producers.
This machine wraps chocolate coated energy bars in a single film or two layers and features gears for controlling the speed of transfer.
The wrapping machine includes a special adhesive group to reinforce the scale, and it is typically automatic, increasing the efficiency and accuracy of packaging.
The machine also features an automatic malfunction alarm system, an electrical power unit, and a pneumatic or compressed air system.
Flow wrapping machines are usually equipped with a sensor for counting and sorting the bars.
The film is usually used as a barrier, which helps prevent the bars from breaking or getting stuck.
An automatic flow wrapping machine for chocolate coated energy bars also features a film downside splicer, allowing operators to place reels while the machine is in operation.
Another benefit of this machine is that it is compact and cost-effective.
Automatic flow wrapping machines are designed to wrap various types of chocolate products.
They are designed to wrap different shapes and sizes and can process up to 1,500 bars per minute in primary packaging.
Its low operating cost is reflected in the large variety of applications it is capable of handling.
Furthermore, it offers a wide variety of functions and is user-friendly. The controls are simple and easy to understand.
And because the automatic flow wrapping machine wraps a wide variety of products, you'll be able to increase your profits significantly.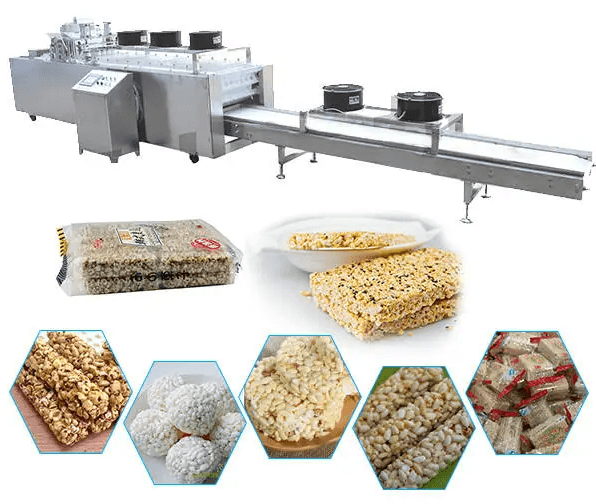 Double chocolate bread
This recipe is easy to make and is sure to please any chocoholic. The chocolatey goodness is great for breakfast or dessert, and pairs well with a tall glass of milk.
It is perfect for breakfast, dessert, or anytime in between! If you want to make this delicious treat at home, you will need to follow a few steps.
This article will help you get started. You can also read our tips for making double chocolate oatmeal chocolate chip bread.
First, use chocolate chips. This bread contains plenty of chocolate, and uses dark chocolate chips.
The combination of dark chocolate and banana makes this treat a delicious snack. The bread is grain-free, dairy-free, and paleo-friendly.
You can also use almond flour and cocoa powder instead of baking soda, as they have healthy fats.
You can even freeze a few slices for later. After a few days, the bread will keep at room temperature or can be frozen for up to two months.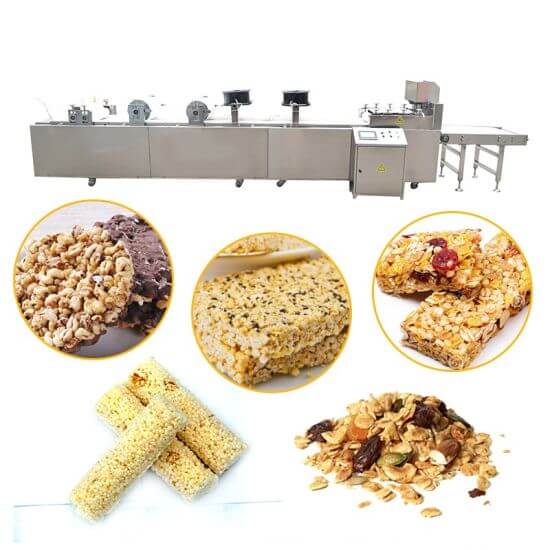 Automatic tray aligning machine
An Automatic tray aligning machine for chocolate coated energy bar manufacture is an essential machine for large-scale food enterprises.
This machine is suitable for making different types of snack bars and energy bars and can also be used to produce shortbread, bread, cookies, and other food products.
It can automatically discharge the material in the trays after wrapping.
Designed to be robust and high-speed, it can produce up to 200 pieces of chocolate coated energy bars per hour.
It is widely used after the encrusting, bread making, protein bar extruder, or other food production machines.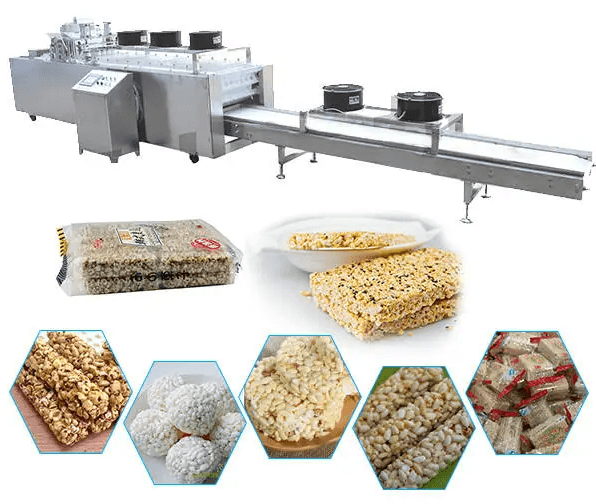 These machines are very easy to operate and feature many advantages. They can wrap ellipse, ball, and other shapes of chocolates.
They have multiple sets of part changes and are user-friendly. They can wrap various types of chocolates and have an excellent appearance.
They are compact in size but require a larger floor space and a dedicated operator.
They can be used on a variety of chocolates and are highly reliable. However, these machines can be expensive to purchase and install.
A panning chocolate coating machine is similar to the other two types, but is the most suitable for smaller productions.
Its compact design and lightweight construction make it more affordable than the other two types.
These machines use the panning method for coating and include an ellipsoid stainless-steel pan.
Then, the products are moved into a cooling section. The temperature in this section is precisely set for chocolate to solidify.
The cooling period is long enough to ensure that the chocolate coating is fully set before it is removed from the product.
Blog: Chocolate Coated Energy Bar Making Machine