Cabbage Cutting Machine Vegetable Cutter
There are several benefits to owning a cabbage cutting machine. These machines can slice and dice various vegetables and are very robust. They can process whole cabbage heads, medium-sized heads, and even julienne stick-cut vegetables.
They are also easy to clean and are made of food-grade stainless steel. Read on to learn more about these machines. Listed below are some advantages of buying a cabbage cutting machine. Then, decide which one is best for you.
The electric multifunctional cabbage cutting machine is an ideal choice for cutting vegetables. You can choose between an electric or a manual version. Most machines have a rubber ring protecting the blades.
A commercial version can have a hopper that can hold up to five pounds of vegetables at a time. You can choose the thickness of the blades depending on the type of vegetable you are cutting. The food tank on the machine can hold up to a large cabbage.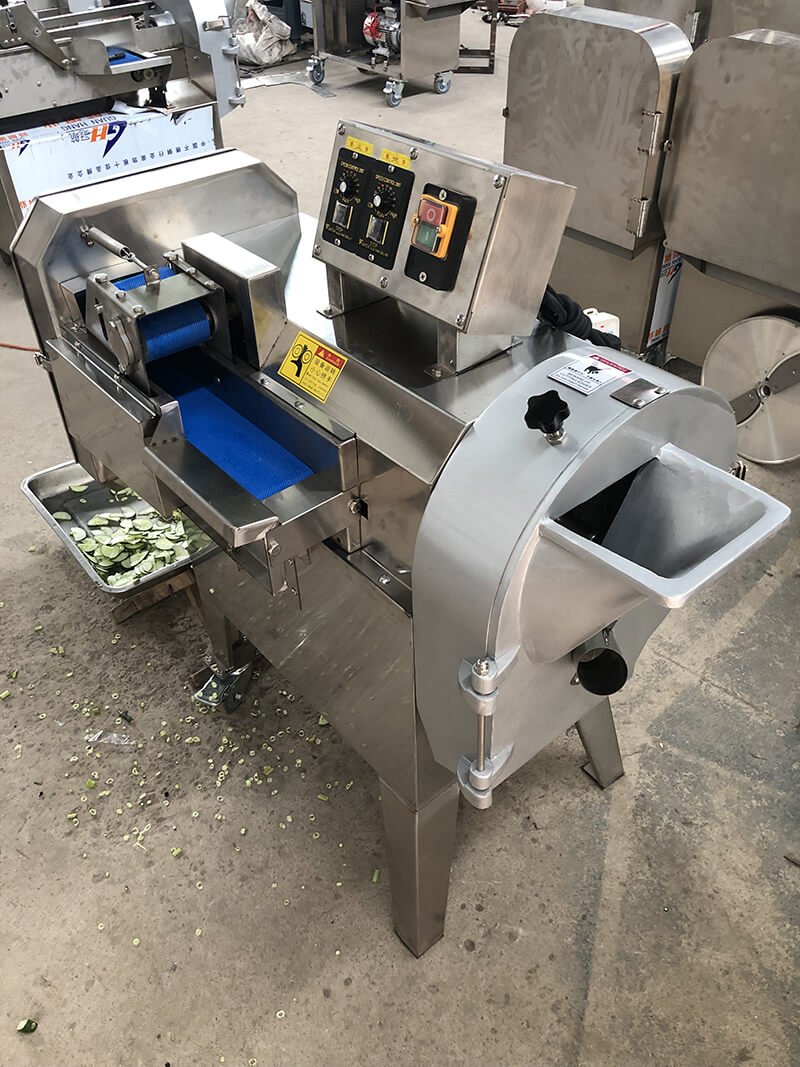 This machine mimics the principle of hand cutting. It cuts vegetables into a variety of shapes. Because it mimics hand cutting, the result is a consistent, smooth surface and intact tissue. In addition to this, the removable channel channels the materials forward in a systematic manner.
The vegetable cutting belt works in tandem with the removable channel, allowing you to customize the shape of the cut vegetables. The multifunctional machine can be used to cut different types of vegetables, and it can also be used for other products.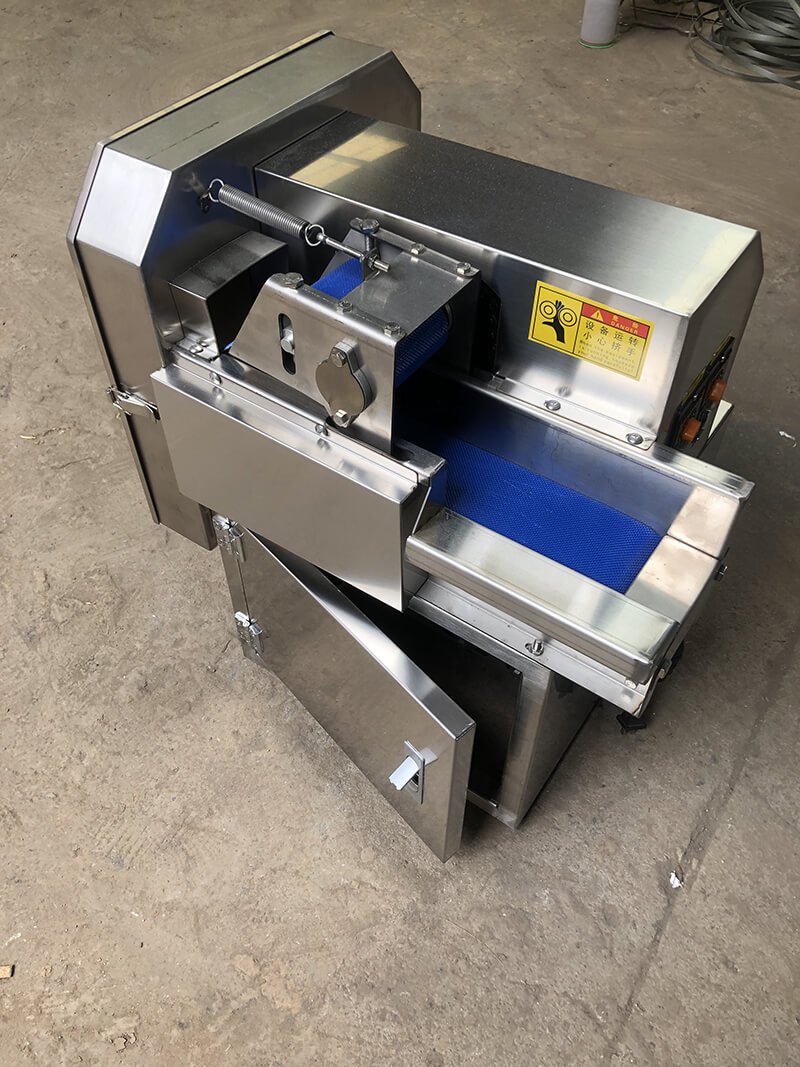 Application of
Cabbage Cutting Machine Vegetable Cutter
A vegetable cutter is a powerful kitchen appliance that cuts, dices, slices, and juliennes various vegetables. A commercial model can perform the same tasks with a large capacity of 1 to 8 pounds of vegetables per batch. The cutting thickness of the machine can be adjusted from 0 to 10 mm.
Its flexible design enables it to cut medium and large cabbage head in various ways, including whole, half, and quarter slices. The food-grade stainless-steel construction makes it sturdy and durable.
A multifunctional vegetable cutter machine is an ideal piece of equipment for cutting all kinds of vegetables, including cucumber, tomato, and root vegetables. The machine can also process sea-tangle, bean products, and cucumber.
Because of its flexibility, a vegetable cutter machine is suitable for a variety of food processing industries. It is an excellent piece of equipment for fruit and vegetable processing plants, frozen food processing operations, and leisure food shops.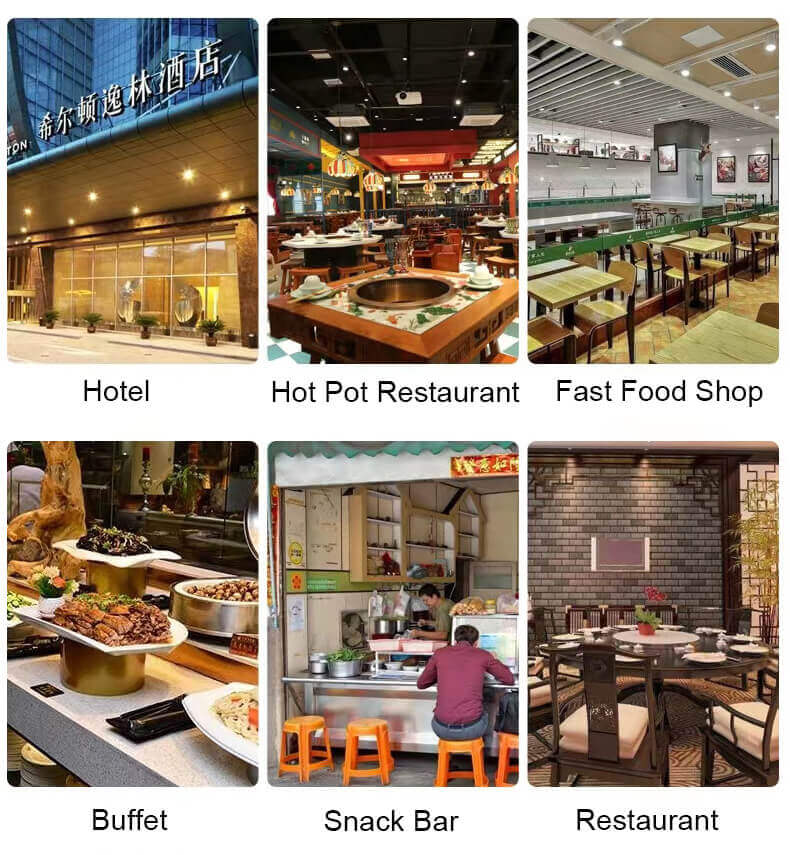 Another great use for a vegetable cutter is to slice elongated or leafy greens into stripes. The strips can range from 2 to 25 mm in width. A vegetable stripping-dicing machine is designed with a three-phase cutting mechanism, including alignment rollers, knife block, and cutting section.
Potatoes and other vegetables can be processed in this machine with equal proportions due to its unique configuration. Another vegetable cutter is the vegetable belt cutter. This model is suitable for small to medium-sized vegetable processing operations.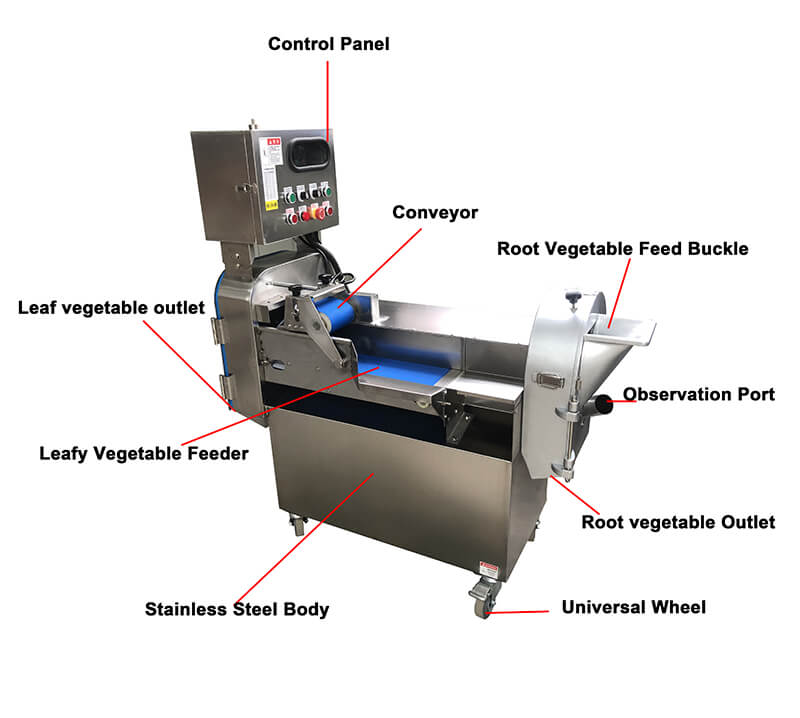 89% Visitors Contacted Now and Got the Following Free Gifts
1. 2022 Full Catalogue
2. 2022 Full Price List
3. Technical Brochure
4. Operation Manual
5. A Surprising Discount
6. Some Free Accessories
Features of
Cabbage Cutting Machine Vegetable Cutter
A good vegetable cutter has many features and benefits. Its multi-functional design makes it suitable for all your vegetable cutting needs. It can slice, dice, and even cut whole cabbage. Hence, it can save you time while preparing vegetables.
It is also an excellent tool for preparing healthy meals for your family. The blades are sharp enough to slice through the toughest vegetables. And if you are a serious foodie, this vegetable cutter can even separate the egg yolk and white easily.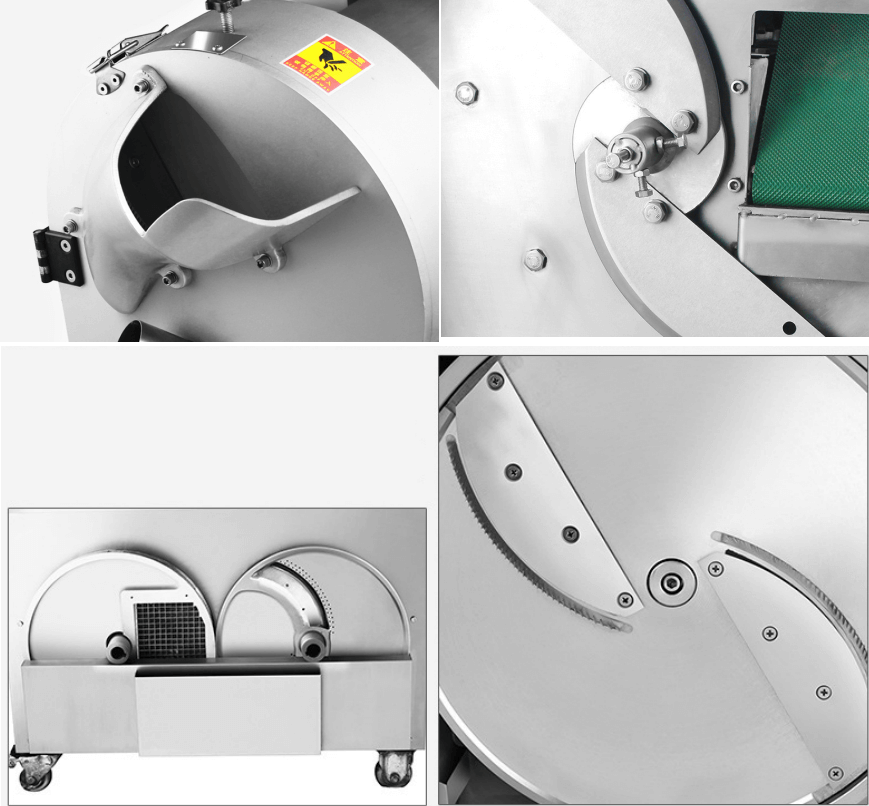 Multifunctional vegetable cutters are equipped with changeable blades to cut various types of vegetables. They can be used for cutting leafy vegetables, root vegetables, fruits, and more. Changing the blades can change the shape of the cut.
Manual cutting of large amounts of vegetables requires high speed and skills and can be risky if your employees are not trained to do so. Moreover, multifunctional vegetable cutters have emergency switch and emergency button designs to stop the cutting blades in case you accidentally open the cover.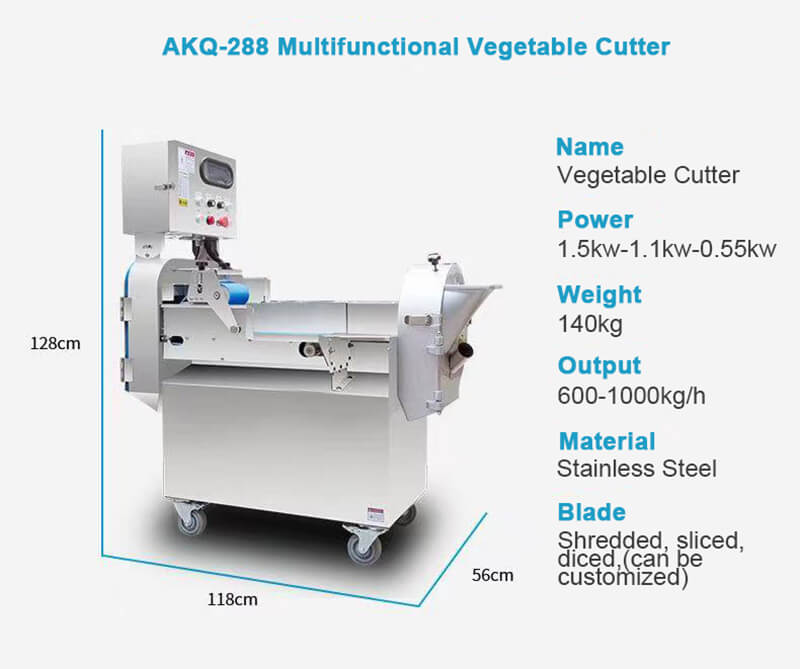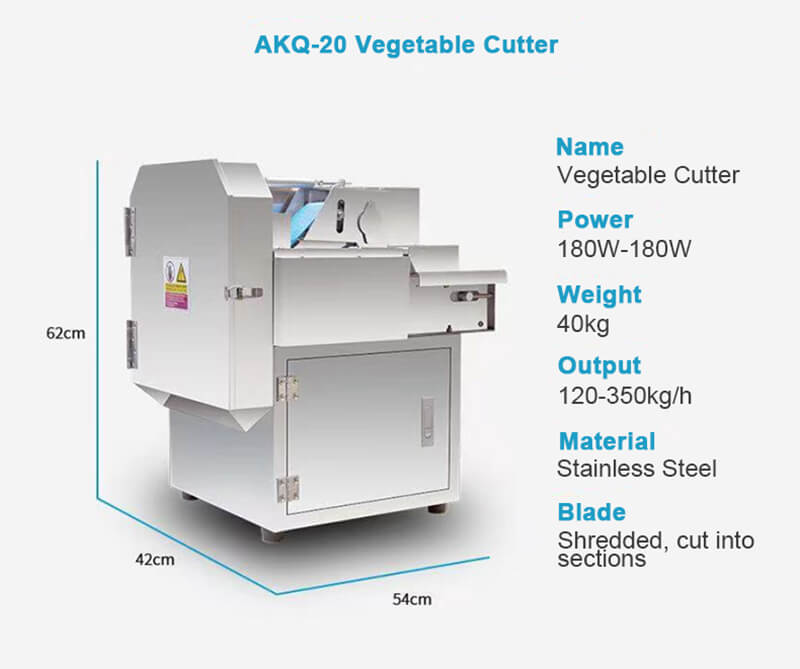 One of the most advantageous features of this machine is that it can be used for both salad and garnishing purposes. It can even cut long green onions. Furthermore, it features a belt feeder for the vegetables to be inserted, and a sharpener for the blades to stay sharp.
The vegetable cutter is also highly durable and easy to clean. A good machine should have all these features and advantages. These machines are not only affordable, but also dependable.
89% Visitors Contacted Now and Got the Following Free Gifts
1. 2022 Full Catalogue
2. 2022 Full Price List
3. Technical Brochure
4. Operation Manual
5. A Surprising Discount
6. Some Free Accessories
Package&Transportation of
Cabbage Cutting Machine Vegetable Cutter
The Ainuok cabbage cutting machine vegetable cutter has two layers of packaging.
The first layer is a plastic film. It mainly plays the role of waterproof and moisture-proof.
This can avoid the rusting of the wrought iron parts of the machine due to rain, sea spray, etc. during transportation.
The second layer is packed in wooden boxes. The wooden boxes are free of fumigation, and there is no danger of moths. It is safe to pass through customs.
The thickness of the wooden box is 1-3 cm. It is strong and anti-collision. The wooden box can protect the safety of the cabbage cutting machine vegetable cutter in all aspects.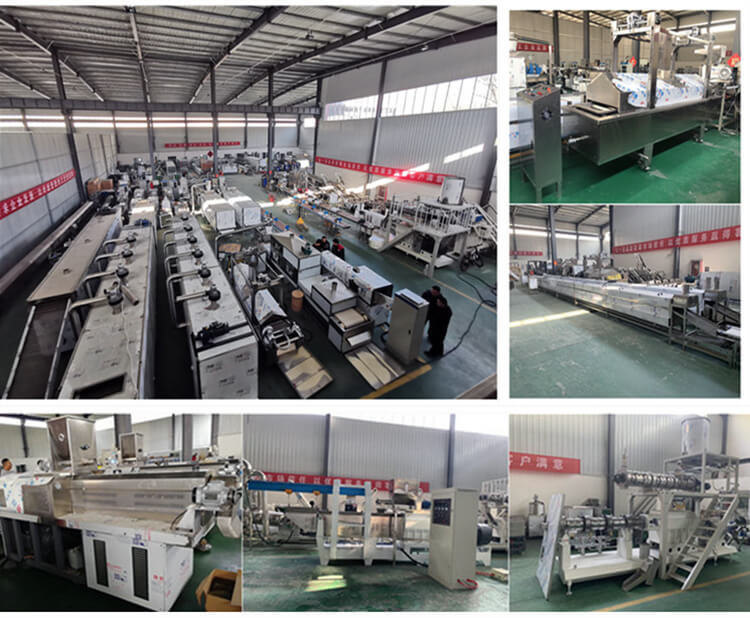 Product: cabbage cutting machine vegetable cutter