A bone crusher machine is used for the crushing of various types of animal bones. The bones are broken into small pieces that are suitable for use in the food industry.
The machines can be found in different designs and can crush various types of animal bones.
Some of the commonly used types of bone crusher are the ones used for the production of bone soup.
Other uses include the production of meatballs, powder soup, and compound seasonings.
This machine is available in various types to crush various types of bones, and its price is affordable.
These machines are also highly effective and can significantly reduce the amount of labor you spend on chopping and grinding bones in the kitchen.
The blades are made of super quality alloy steel with a special process, and the motor is insulated to protect the user from overheating.
These machines are ideal for meat processing companies, and they can be found in different price ranges.
Another type of bone crusher is the stainless steel automatic animal bone grinder. This machine can process five to eight pounds of meat in a minute. It can grind any type of animal bone and produce fine powder.
This machine is able to adjust the speed depending on the hardness of the material. Using this machine, you can create your own bone paste. The best part is that it is a versatile piece of equipment.
You can grind different types of meat and make powders, instant noodles, and salt essences.
Another type of bone crusher is the animal shredder. This machine is used to grind fresh or dried animal bones into a paste. The animal bone mud is easily made with this machine.
Besides making a bone paste, the machine is also widely used for the bio-pharmacy and pet food industries.
It is also easy to clean and has a long life span. The motor and blades of a bone crusher machine are also equipped with protection devices to ensure the safety of the operator.
The bone crusher machine is widely used to crush various types of animal bones into small pieces with a uniform size. This type of machine is also useful for making sausages and seasoning powders.
It is a versatile piece of equipment that can handle a variety of animal bones and can be used for many different purposes. Its shear force is increased and the final size of crushed bones is uniform.
It is a great choice for a variety of industries, including the meat and fish industry.
There are a variety of animal bone crushers on the market. Some of them are used for fresh animal bones and other types for preparing animal meals.
You can find a double shaft shredder, which works well for the breaking of fresh bones and frozen ones. Some of these machines also grind plastic, which makes them a versatile choice.
They're easy to use and require little maintenance, and they are durable and easy to maintain.
If you're looking for a bone crusher for sale, you'll find a variety of models to suit your needs. The size of your machine is not an issue. You can find a single or double-shaft model that meets your needs.
The size of the blades can be adjusted telescopically to achieve the desired final size.
A dual-shaft shredder is a better choice for large animal bones, while a small unit is a more cost-effective option for small bones.
Choosing a bone grinder for home use is not easy. There are several things to consider when buying a bone crusher machine. For instance, you should check the manufacturer's website to find out which model is best for you.
Some of these machines are more expensive than others, but they may be more durable.
If you're looking for one of these machines, it's best to choose the one with high granularity and low noise.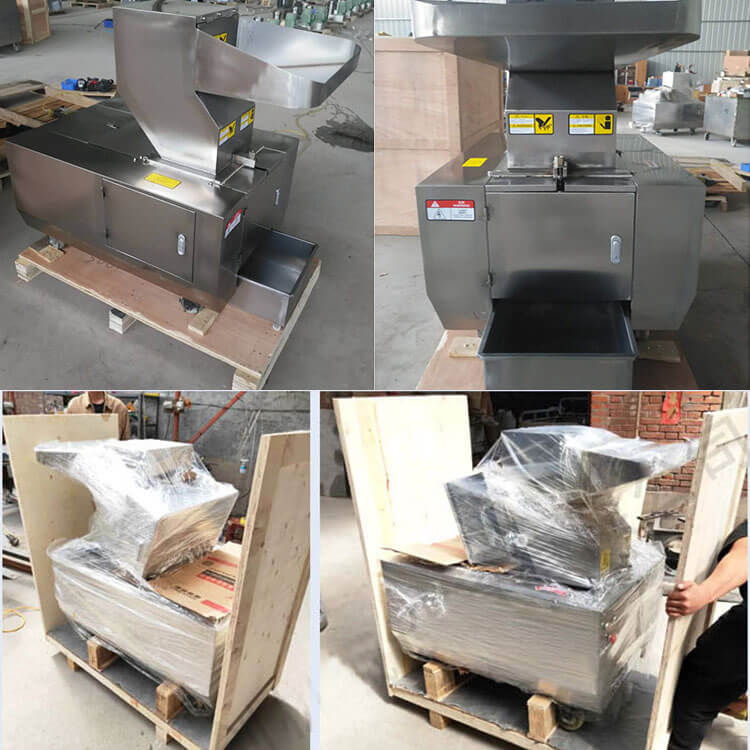 A professional bone grinder can be an excellent investment for your business. It is a simple machine to use and is incredibly versatile.
The grinder's adjustable grinding head is designed to accommodate the actual needs of the user.
The grinder can crush and homogenize emulsion substances in a variety of products, including beef, fish, and equine feed.
You can even customize the grinding head and a grinding head for different materials.