The most important step in the production of animal feed is the intensive pre-conditioning. This process is crucial for minimizing degradation of nutrients. It is also one of the shortest processes in the manufacturing process. The most common type of animal feed extruder is a twin-screw extruder, which guarantees both high temperature and humidity.
In order to maximize product quality, the materials must be kept at the desired temperature and humidity.
Modern feed manufacturing techniques require greater precision and accuracy. A good animal feed extruder will have the necessary features to meet the needs of a wide range of customers.
This type of machine can be used for research and development purposes, as well as by small and large feed mills.
The main components of the machine are made of special alloys, which ensure excellent wear and service life. A modular extruder is also more economical and durable than a conventional one.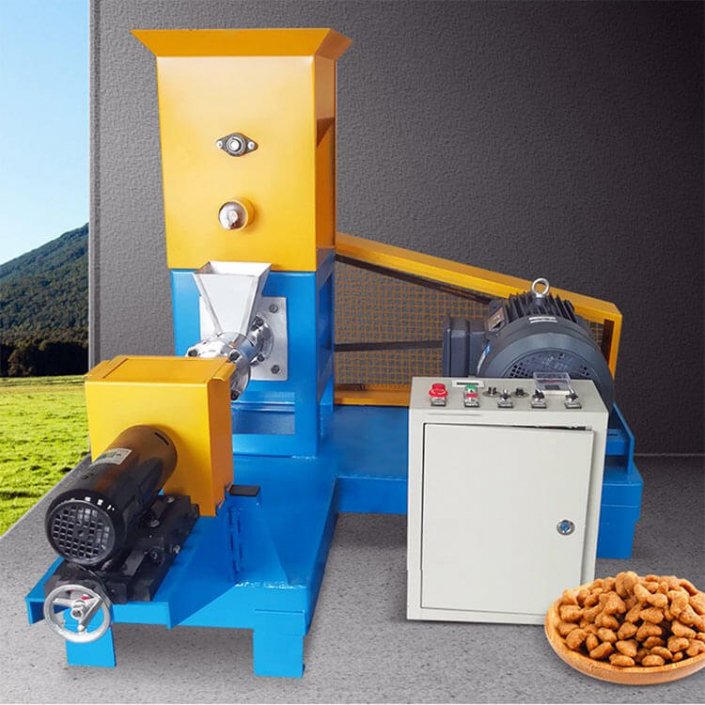 Optimising the process for the feed can lower energy demands while enhancing the quality of the final product. This is an important consideration because it can reduce production costs and improve feed quality.
Hydrothermal treatment of animal feed is a key component to boosting the productivity of farm animals and increasing commodity prices.
With this in mind, optimisation of the process for improved feed value is vital. The benefits of investing in an animal feed extruder are many.
Generally, a food extruder allows you to produce extruded floor wet granular feeds that are suitable for domestic and farm animals.
In addition, a pet food extruder can help stabilize rice bran and other grains. These extruders are also used to process plastics.
The extruder will reduce the amount of oil in the products. The food products produced will be more nutritious and tasty.
There are many advantages of using an animal feed extruder. In addition to producing pet food, the extruder can also be used to produce animal feed.
The extruder can produce various types of pet food, such as pellets, as well as fish foods. The most popular types of extruders are those that are capable of converting a variety of raw materials into usable forms.
The material that is extruded can be shaped into a variety of shapes.
A single-screw cooking extruder is the most common type used in the livestock and aquatic industries. The single-screw cooking extruder's geometry allows for higher steam injection into the heads.
The single-screw extruder is a staple in the United States for more than 40 years. The mechanical energy of the machine is converted into heat. The heating process can enhance the quality of the food.
The primary disadvantage of an animal feed extruder is the loss of water-soluble vitamins. The loss of these vitamins can be as high as 50%.
The use of an extruder in the production of animal feed is important for the industry's sustainability. A single-screw extruder can be used for the manufacturing of pet foods and for oil-seed processing.
A dual-screw extruder is used for fish food and for aquafeed.
An animal feed extruder requires raw materials such as vitamin A, soya bean meal, and maize meal. Once the raw materials have been added, the extruded feed is more digestible and less bulky.
During this process, the animal feed becomes crisp, which promotes absorption of nutrients. Its small size allows it to fit in any space and is less complicated to store.
While an extruder is not necessary for making fish food, it is still a valuable piece of equipment for the animal feeding industry.
The extruder process is very efficient and has several advantages. Its deep processing capability makes it ideal for aquatic animals and aquatic plants, while its high-quality, nutritious feeds are ideal for pets and aquatic animals.
A high-quality feed extruder also helps improve the feeding quality of a wide range of common feed materials. Once it is set up, an extruder can produce a wide range of animal and aquatic foods.
In addition to fish feed, an animal feed extruder can also be used to make floating aqua-feed pellets. The fish feed extruder is commonly used to produce these pellets.
However, it is also a popular tool for producing pet food. Unlike other types of extruders, an animal feed extruder can be adapted to produce a wide range of products.
A dual-screw extruder can be used for both sinking and floating fish.