When it comes to drying plastic materials, a hopper dryer is the most effective way to achieve that goal. They provide fast, even drying, while eliminating the possibility of contamination or re-absorption. Whether your materials are made from rubber or plastics, a hopper dryer can help you achieve your production goals.
Designed to fit onto most plastic molding machines, hopper-style dryers feature stainless steel meshes and smooth moving hot air.
All hopper dryer models are equipped with a 24-hr timer and feature a special bend design, making them extremely versatile and useful for processing raw materials.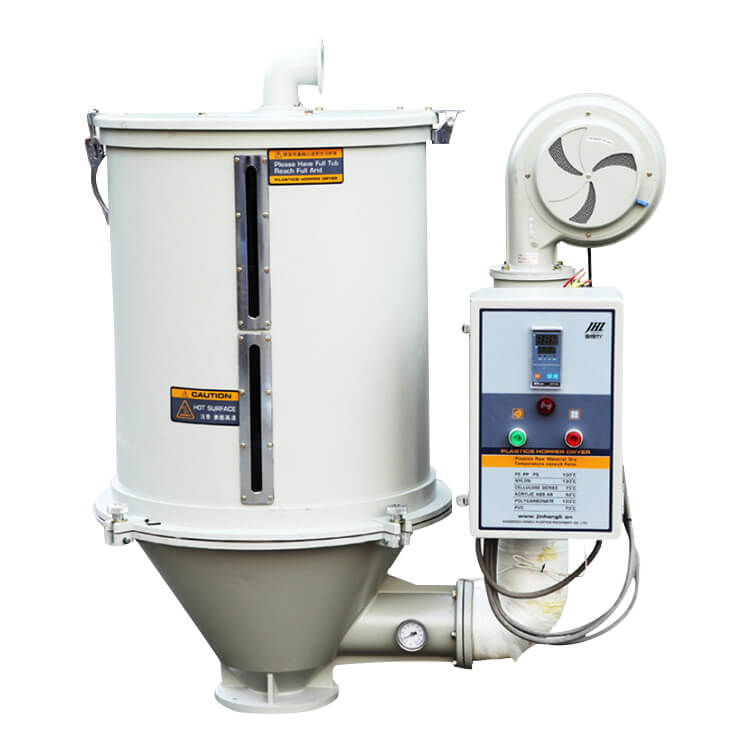 A hopper dryer can be designed to dry various plastic resins. The main feature of this machine is its low-noise blower seat. The hopper itself has a visual window to help you monitor the drying process.
A hopper dryer can produce various molded parts of varying sizes. These drying machines are available in a variety of sizes, ranging from 25 pounds to 1500 pounds.
They use a stainless-steel material holder to keep raw materials safe from contamination.
Another benefit of a hopper dryer for plastics is its efficiency. They dry materials without the need for filtration, and they do so with ease and precision.
Since they dry directly at the throat of the machine, there is no chance for moisture to re-absorb.
This makes them an excellent choice for a wide variety of applications, from small-scale production runs to large-scale manufacturing operations. The benefits of a hopper dryer for plastics include:
The hopper dryer is a versatile part of an injection molding machine, and it can be installed in a wide range of applications.
Its capacity ranges from 18 to 31500 lbs/ft3 and can be a great investment for a plastics manufacturing company.
A hopper dryer can also be an efficient way to dry materials in plastics and other materials. This machine is one of the Best Selling Products in an Injection Molding Machine
A hopper dryer is a necessary part of the manufacturing process. The pellets must be thoroughly dried before melting to avoid defects.
If the process is not performed properly, the end product will contain undesirable moisture. A hopper dryer, also known as a hot air dryer, uses low temperatures to efficiently dry plastics.
However, a hopper dryer can be mounted on the floor of a molding machine. A hopper dryer can also be mounted directly on a mold.
A hopper dryer is a type of industrial heater that is used for drying wet plastic materials. Its size can vary from twenty to four hundred liters, and is ideally suited for the needs of a plastics manufacturer.
Many models also have a floor stand and are compatible with honeycomb dehumidifiers. It is a great investment for a manufacturer of plastics.
It will also reduce energy consumption, allowing you to focus on making more money.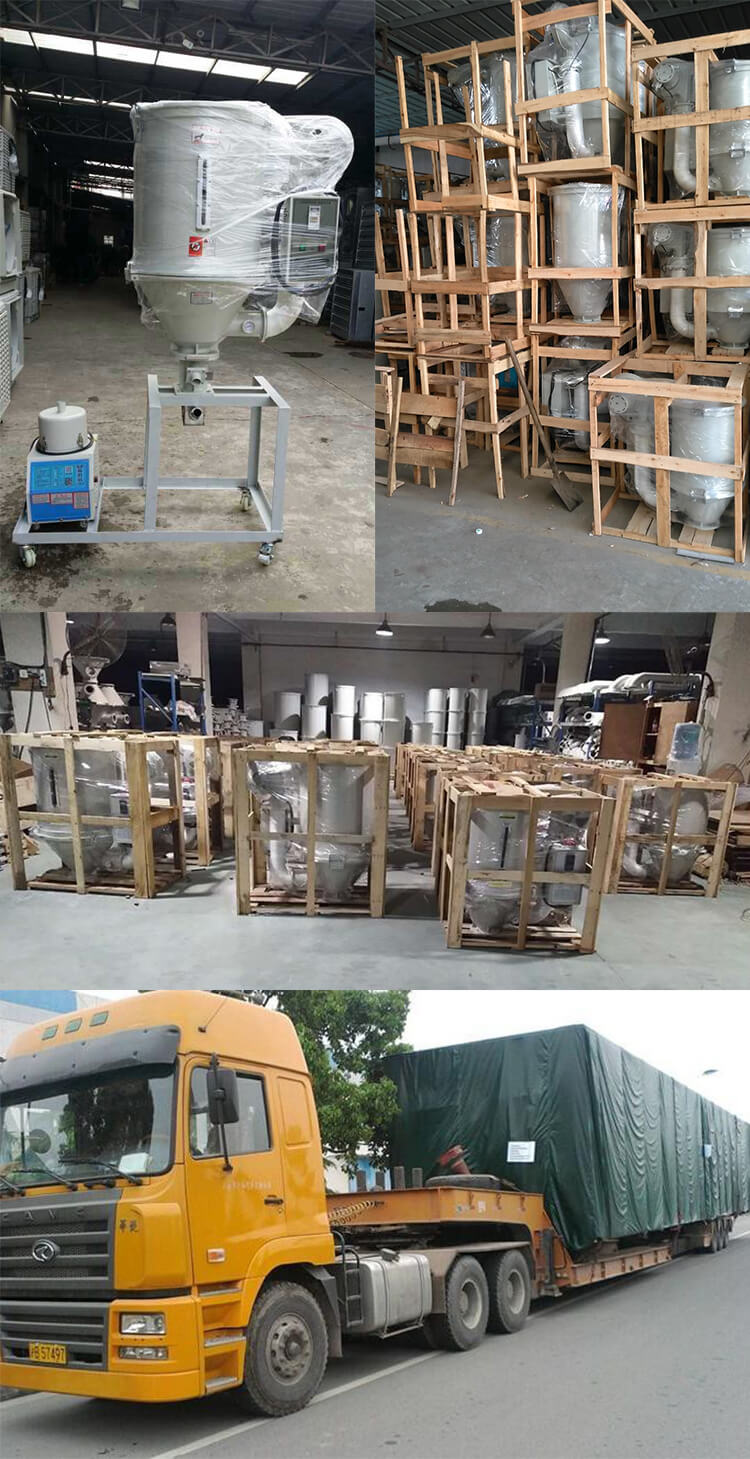 A hopper dryer is a versatile piece of equipment for a plastics manufacturer. It removes moisture from plastics and other non-hygroscopic substances.
It uses hot air to dry plastic materials. There are many different types of hopper dryers, and it is important to consider which one suits your needs.
Choosing the right type of hopper dryer for your needs will make your job much easier.
These machines can also be found in industrial settings.
Blog: Benefits of Hopper Dryer For Plastics
Blog: Benefits of Hopper Dryer For Plastics