In order to produce a high-quality feed, you will need to find the best machine for the job. These machines have different types of regulating mechanisms, and a good one will be able to protect the vitamins and minerals contained in the feed.
They can also provide the fish with extra protein and other nutrients. For the most accurate results, it is important to test your machine's functionality.
This way, you can determine whether the product will meet your expectations.
Floating pellets are more difficult to disintegrate in water. In addition, their higher degree of gelatinization makes them better for the aquatic animals to digest.
Floating feeds are ideal for monitoring the condition of your fish. They are more effective in promoting a healthy aquarium environment, as you can observe your fish's health.
Furthermore, you can choose a machine that can produce a wide range of pellets in different shapes.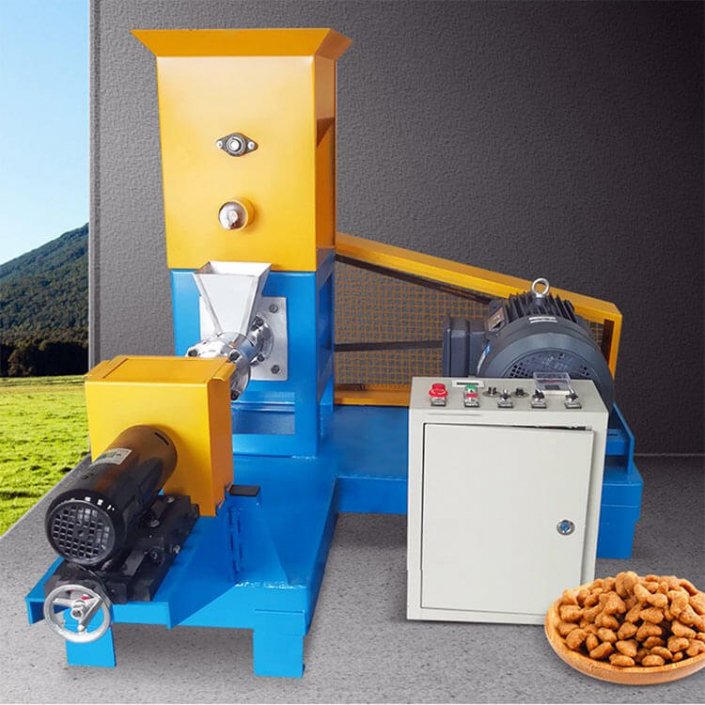 In addition to these benefits, you should also consider the type of feed machinery you plan to purchase.
While a single screw extruder is good enough for small amounts, you should look for a machine that can process more material.
You can also choose a motorized or a diesel engine. With a diesel engine, these machines are considerably cheaper compared to electric ones.
They can also produce a higher amount of pellets per hour than the single screw, and can even produce floating pellets.
A fish feed machine will produce between fifty to fifty percent of the ingredients needed for feed.
You'll need to import the rest, but they can also create pellets that contain up to 18% moisture.
This moisture level is crucial for storage, as the pellets should be at 8% or 12% moisture content.
When you're ready to start production, you can also run a test to see how your feed is progressing.
You'll notice how much faster you can produce the final product.
A fish feed machine will help you make a high-quality feed pellet for the fish that you're raising. It will increase the amount of protein and gelatinised starch in the feed.
And the water stability of the pellets is crucial for the prawn and other aquatic animals. A fish feed machine will also ensure that the pellets are digestible by varying amounts of water and other contaminants.
A high-quality pellet can prevent many bacterial infections and thereby improve the health of your pets.
The extruder has various features to meet different needs. The barrel is a device that combines a screw auger and a power transmission system.
Both these devices are essential for feeding fishes, and the process will improve the food for other aquatic animals as well.
This type of machine will also produce pellets with a high degree of microbial growth.
A fish feed extruder can process several kinds of raw material, and you can customize your production for a specific diet.
The fish feed machines are available in two basic types: wet and dry. Wet types of fish feed machines use rice bran and other plant materials.
This is because the raw materials will be mixed with water and will not be contaminated during this process. The latter, however, is the most common type and is the easiest to maintain.
And it's easy to operate. A ring die fish feed pellet machine is usually used for smaller batches and has a smaller production output.
The dry type of fish feed extruder is an excellent machine for preparing high-quality floating fish feeds.
In addition to contributing to the production of high-quality aquatic feeds, this machine produces low-cost tilapia feed.
In both cases, the fish feed extruders use a variety of types of supplementary feed.
They can be used for a wide range of materials, and are very flexible in their configurations.
The two types of fish feed extruders can be used for making large-volume, high-quality floating fish feeds.
These extruders have many advantages, including their flexibility and ability to process a variety of raw materials.
They can produce high-quality, low-moisture feeds and can even process fast-sinking fish feed.
For the wet and dry types, the extruder can also produce a wide variety of materials, including starch and other heat-sensitive components.