Belt dryer machine can be used in a variety of applications, such as drying granular materials or non-flowing products. The main feature of this machine is that it is suited to drying different kinds of materials, including granular, non-flowing, and liquid. It can also be heated by air or steam, and the temperature of the air is adjustable.
The motor, transmission shaft, and pulley are all enclosed and safe. The enclosed design of the dryer ensures worker safety, while the sight hole and draft fan make the work environment more comfortable for the operator.
The Mesh Belt Dryer Machine is used for dewatering all types of materials, including acryl fibre, organic pigment, compound rubber, particle feed, and garlic. The machine is made of 20 to 100 mm thick material.
A multilayer mesh belt dryer is a popular choice for drying materials with small amounts of water. A typical unit can dry up to 400 pounds of material per hour.
Its drying speed varies from 30 to 80 m/min. The medium temperature mode produces little deformation.
In addition, the Belt Dryer Machine Market report highlights the advantages of this equipment. It can be easily operated, and is available in a variety of sizes.
The report includes an in-depth analysis of the market and includes information on emerging trends, market drivers, and competitive landscape.
This report will also help you find out what other industries are doing to increase their production.
It will also enable you to optimize the process by identifying the best practices and minimizing risks and costs.
A Belt Dryer Machine Market research report will provide you with the essential information about the current and future business environment. It includes strategic analysis and a complete overview of market conditions.
It features macro and micro market trend analysis, along with a close monitoring of key players and leading segments.
This report will help you decide on the best approach for your specific needs and identify profitable growth opportunities.
And, it will also give you a strategic roadmap to success in the Belt Dryer Machine market.
The Belt Dryer Machine Market is split by country and region. The North America region is further segmented into the U.S., Canada, and Mexico.
The Europe region is further divided into France, Germany, and Italy, while the Middle East & Africa region is further segmented into the Middle East & Africa market.
The Europe region is further categorized into countries based on the type of material processed. For instance, the market is further classified by the type of raw materials.
Among the benefits of the Belt Dryer Machine is that it is fully automatic and can reduce power consumption and labor. It also offers precise temperature control. It can dry all types of food, from cereals to fruits and vegetables.
Moreover, the multi-layer model is a cost-effective option for businesses that want to maximize the benefits of this machine.
This type of device also allows for easy recycling of food and makes it easy for people to reuse it.

Compared to other types of dryers, the belt dryer machine is highly effective. It is versatile, and it is capable of drying a variety of materials. It can be used in the food dehydration industry and the pharmaceutical industry.
Its high evaporation strength makes it the perfect choice for all types of foods. It is an excellent choice for food drying, herbs, and spices. This machine also offers excellent heat-resistant technology.
The belt dryer is one of the most efficient drying equipments available. It can be used for a wide range of materials, from food to moulded compounds and woodchip to medicine.
The temperature of the machine is adjustable, and the product is dried in a single pass. It is an excellent choice for products that are fragile, or prone to being damaged.
During the drying process, the belt is constantly moving, and it is not possible to stop it.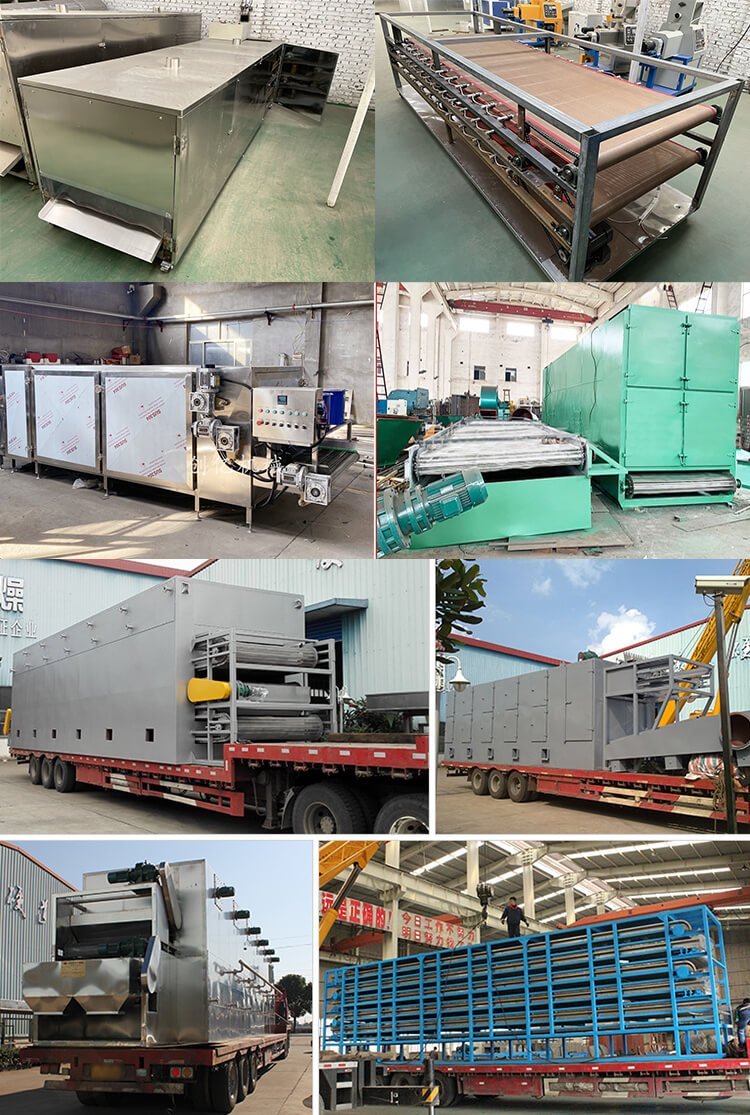 There are many types of belt dryers. There are models for various types of products. The Evolum(r) dryer uses a heating/cooling system that is electrically or gas-powered.
The evolum(r) dryer is a great option for a variety of applications, from dehydrating snacks to drying food ingredients.
A good quality belt dryer machine should be able to accommodate the product of varying size and weight.