This beef bone crusher machine is a newly developed grinding equipment with excellent performance. It has high power and large output, and is applicable to a variety of applications, including pet food, lunch meat, bio-health products, and frozen foods.
It can also be used for making marrow, bone meal, and other compound condiments. It is easy to operate and has good power consumption, and is suitable for both commercial and home use.
Another application of the machine is to make bone paste, which is an important part of animal products.
A bone pulverizer is a specially designed tool for crushing fresh/dry bones. The machine can crush up to 80mm bones, and is widely used in the food, bio-pharmacy, and pet food industries.
It can even be used to further process the ground bone particle to produce other products, such as powders, flakes, and granules.
Besides, it is an ideal choice for processing different kinds of bones. Compared to other grinders, the bone crusher features a compact structure and stable operation. It is also highly suitable for different types of meat.
The final fineness of the grinded bones is about five millimeters, which is ideal for ham and meatball. If you're looking for a beef bone crusher machine, check out the features below.
The beef bone crusher machine is made of super quality alloy steel, which makes it reliable and durable. The jaws are made of steel, and the cams alternately raise and lower the crushing discs.
The machine's fine-bone powder is suitable for use as fertilizer. The process can be repeated as often as necessary.
This product is available at many retail outlets and online stores. Just be sure to check for warranties and customer reviews before making a purchase.
The beef bone crusher is a popular choice among home users. It is simple to operate and offers optimum functionality.
Depending on the size and shape of the raw material, it can process a variety of meat. It can be used for grinding both fresh and frozen bones.
It is also easy to clean and maintain, and comes with adjustable particle size. The final product can be finely ground or a combination of both. It is highly recommended for larger dogs.
The beef bone crusher is an efficient piece of equipment that can break various types of bones.
The bones crushed by the machine are suitable for pet feed, chicken pulp, shrimp paste, and many other products.
It is suitable for a variety of purposes. It can be used in restaurants, but is also used in home kitchens.
The blades are made of high-quality steel and are abrasion resistant. The meatbone crusher is a must for the home user.
The beef bone crusher machine can crush the bones of any size. The diameter of the machine can be as small as 400 mm, while the width and feed size is 1500 mm.
It is also widely used in the meatball making industry, where it can be used for meat grinding and seasoning powder.
Unlike the chicken bone crusher, the beef bone crusher machine is a patented product, and can only be purchased by those who are familiar with the product.
The beef bone crusher machine is a new type of grinding equipment. It can handle various types of animal bones, including those from pigs and cows. The blades are made of high-quality alloy steel and are abrasion-resistant.
Its standard heavy-duty tracks and thin, sharp blades are also great features. Its robust design allows it to perform the task of crushing bones.
Its high-quality, abrasion-resistant material allows it to withstand the crushing force of the meat.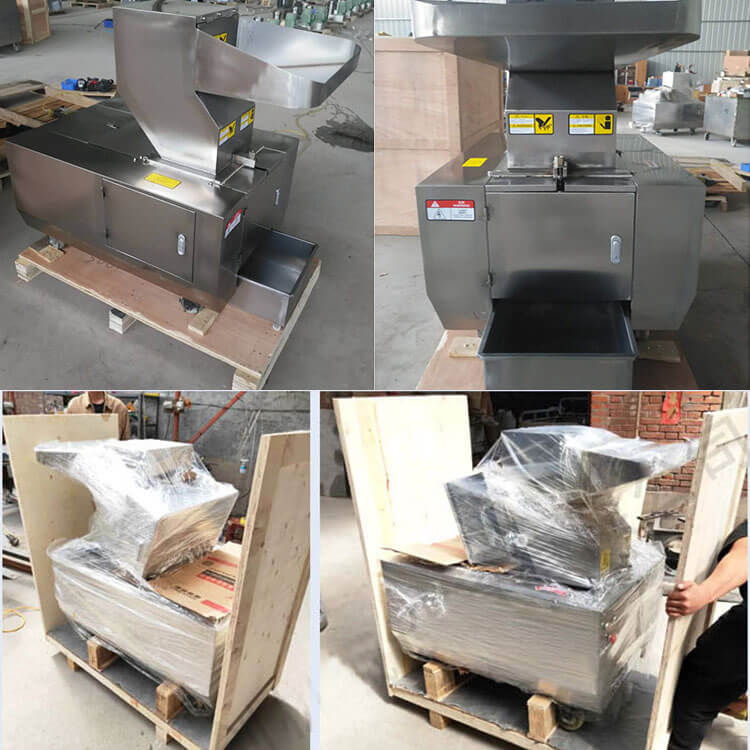 A beef bone crusher is a highly efficient and effective piece of machinery that can crush bones.
It has been used since 1790 to crush bone meal, and it is still used today as a fertilizer for livestock.
It is similar to a stamp mill, a machine used in mining and food production. Its high-quality teeth and jaws are highly recommended by veterinarians.
A professional beef bone crusher is an investment in your farm, and it can save you time and money.