The design of a band dryer is simple, yet effective, and offers many advantages for any industrial process. This equipment is a 4 section, three deck jet ventilated drying system with a conveyor belt that transports the material to the main chamber. The main chamber consists of a heating element, circulating fan, and fresh air inlet.
Various models of band dryers are available, and the configurations can be adapted to suit the specific requirements of a particular process. The modular design makes for easy installation and future expansion.
The band dryer is divided into zones along its length. Each zone contains its own set of steam coils and individual circulating fans. These individual sections are independently controlled, allowing the user to control temperature in each section, increasing or decreasing gradually as the product travels through each area.
A PID controller enables the operator to regulate the temperature within 1 degree Celsius of the desired value. The dryer is ideal for industrial-scale production due to its versatility and adaptability.
Band dryers can be configured with different heating and cooling systems. They can be single-pass, multi-pass, or continuous conveyorised. The heating system can be electric, gas, or steam. The design of a band dryer is also flexible, with the ability to adapt to varying material types.
A variety of feed systems are available. A vibratory feeder, an apron feeder, or an extruder can be used to feed the material. The discharge chutes are designed to minimize spills and maximize product retention.
The cooling and recirculation air chambers of a band dryer are separate, insulated construction elements. The top and bottom chambers are connected by supporting columns. Side sections of the chamber consist of insulated doors and can be adapted for exhaust or intake air ducting.
The drying and heating components are located on the side sections. There are recirculation fans and radiators installed on the top of the dryer, and the fan drive is located on the top section.
The design of a band dryer should be carefully considered for the type of product to be dried. There are three types of band dryers: single-pass, multi-stage, and continuous conveyorised. The type of heating system used in a band dryer can be electric, gas, or steam.
The heater should also be durable and easily accessible. In addition to the size, the material should be of high quality and of a type that is hygienic.
A band dryer can be single-pass, multi-stage, or continuous conveyorised. The design of a dryer depends on the materials to be dried. There are various types of bands, including continuous conveyorised ones.
Some have a single belt, while others have multiple belts. A continuous conveyorised band dryer is designed to accommodate a wide range of materials, while a double-pass model is more efficient than a multi-stage unit.

The design of a band dryer can vary according to its purpose. It can be single-pass-multi-stage, or multi-stage. In addition, it can be multi-stage, or continuous conveyorised. The heating system can be electric, steam, or gas.
Some of the designs are hygienic and provide access to all parts. The brand dyers also feature minimal interior crevices and ledges to reduce product loss.
The band dryer is a modular unit with a single-pass-multi-stage configuration. Its drying belt has a surface area of six to 100 m2. The drying belt is mounted on a single side of the dryer, allowing for optimum drying.
The air flow is reversible during multi-stage operation. These units can be combined with indirect steam gasification units to create a single-pass-multi-stage setup.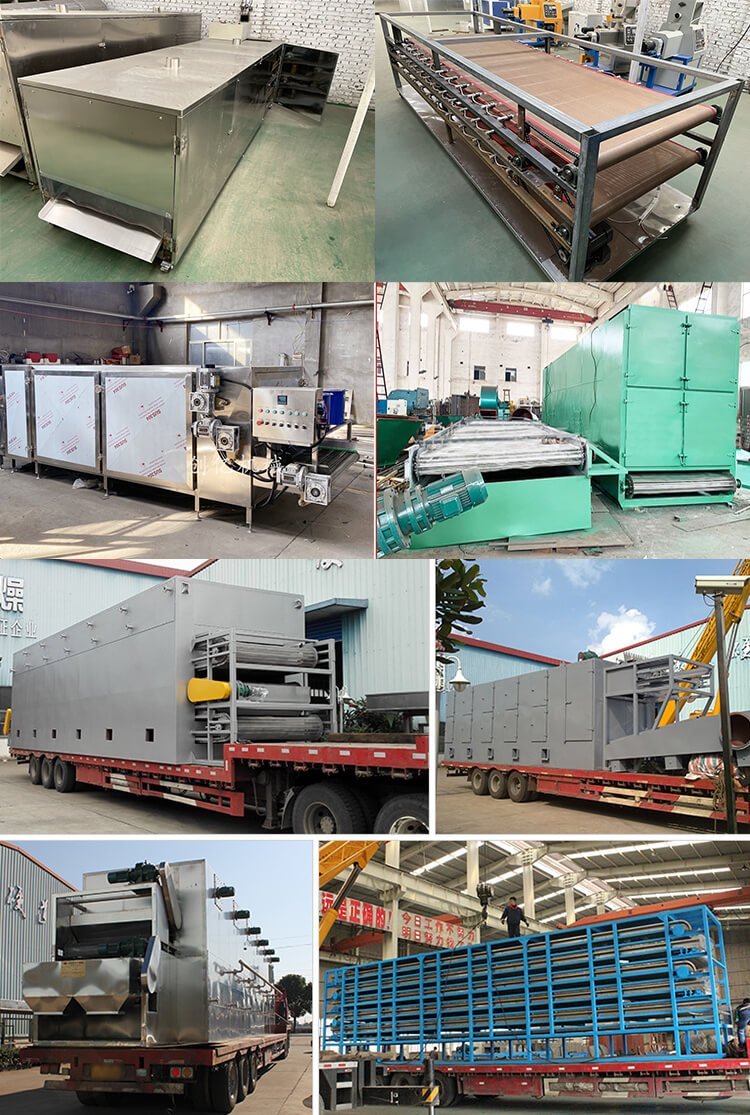 The band dryer has multiple advantages. Its design allows for continuous drying of a variety of products, including sugar-containing products. A vacuum dryer is comprised of a chamber with hot plates that are heated by steam or hot water. The feed product is spread on the conveyer bands and is dried as the band moves.
This type of drying system is used in industries that produce sugar. The conveyor can be automated and can be operated manually or with an electrical motor.
The band dryer is the most common type of industrial dryer. The main advantage of this type of dryer is that it can be adjusted to various temperatures. Its capacity ranges from one to ten belts. The ten belt vacuum band dryer is the most popular style of vacuum band dryer.
There are different models available in the market, depending on the amount of material to be dried. The maximum capacity of a single unit is a four-belt model. A ten-belt version of this machine is similar to a five-bearing model.