There are many advantages of a soya protein making machine. It can make different shapes of soya chunks. The main parts of the machine are the crushing machine and the extruder. The crushing machine will break the soya bean into a thick or thin slice. This machine uses SUS304 food grade stainless steel.
The extruder will cook the soya bean powder into different shapes and sizes. The drying machine will dry the soya chunks, reducing the moisture in them. Soya chunks can be processed into different size bags or flavored to suit different customers.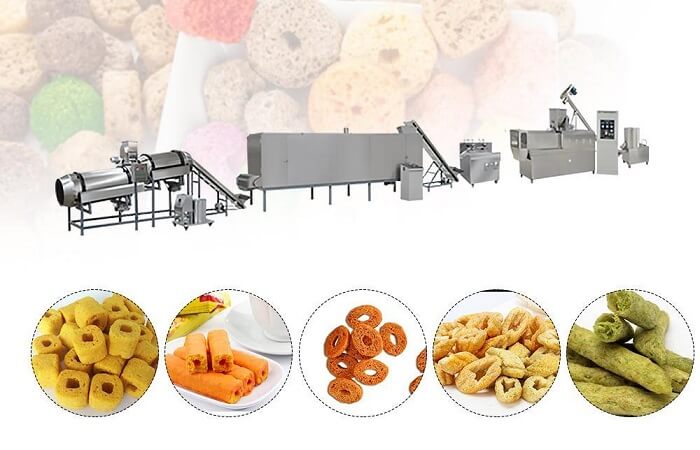 Soya chunks extruder machine
Soya chunks extruder machines are used for making soya chunks from defatted soya flour. This equipment can produce TVP/TSP, soya chunks, and other food products. The capacity of a soya chunks extruder machine depends on how much soya is to be processed per hour.
Depending on the production capacity, a soya chunks extruder machine can handle anything from 100kg to three tons of soya protein per hour. It can also process other raw materials, such as shrimp, corn, or shrimp powder. The moulds used in the process determine the shape of the soya chunks.
Soya chunks extruder machines are suitable for small production because they require very little investment and produce excellent results quickly.
Soya chunks extruder machines are also suitable for larger-scale food processing plants, and they can be leased to process a variety of different soya products.
These machines are made of high-quality material. The barrels used to extrude the soya chunks are made from stainless steel for extra durability and food safety.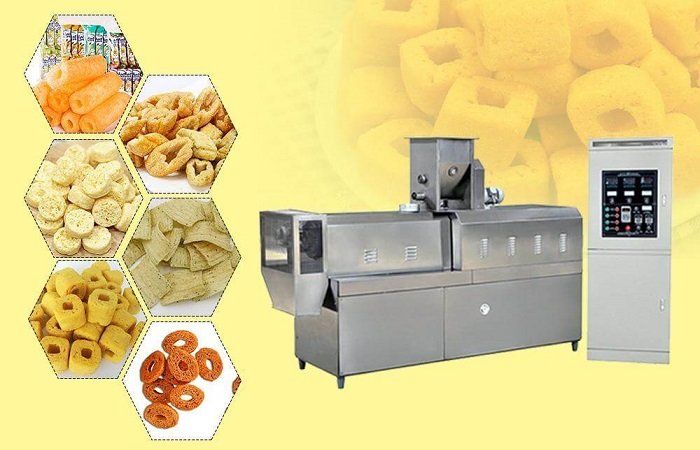 Double screw extruder
A double screw extruder for soya protein production can be used to produce textured vegetable proteins. Depending on the raw materials, soya protein can be processed into textured nuggets, chunks, and TVP.
Soy protein can also be processed into various shapes, such as chips, crackers, and bars. Soy-crisp ingredients are especially beneficial for snack food manufacturers.
This flour is devoid of any beany flavor and is commonly used in snacks, breakfast cereals, and granola mixes.
In tissue-protein production, higher temperatures and pressures are required. A longer residence time is needed for this process. A higher pressure in the material's first section contributes to its heating and transformation.
A twin-screw design helps in achieving this, since it enables a higher shear-time-temperature ratio. Compared to single-screw systems, these are more efficient.
Automatic temperature control device
An Automatic temperature control device is the key to the successful production of soya chunks. By adjusting the temperature of the soya bari material in the production process, the soya chunks are processed into the desired product. This process has the ability to make protein foods that are shaped like muscles.
Soya protein chunks are a great alternative for meat products. These products are suitable for consumption in a variety of food applications, including ice cream, protein bars, and snack foods.
This automatic temperature control device allows you to customize the heating process based on the type of soybeans, the amount of water added and the desired soy milk consistency.
It also helps in maintaining high quality of low-temperature soybean meal. It also allows you to reproduce the heating pattern.
This helps you save energy and produce more high-quality soy protein products. The temperature control device ensures a hygienic production environment.
Fully automatic plant line
A Fully automatic soya protein making machine is a sophisticated machine used for making soya-based foods. Its main component is a double-screw extruder that uses a screw to expand, inflate, and shape soya into a variety of products. Screws of different hardness are available to meet the different technology requirements.
They are made of high-quality 45-degree steel with a good self-cleaning ability. The gearbox is equipped with automatic lubrication function for prolonging the gear life. It is fitted with a cutting knife fixed in a die head seat that rotates using a V-belt drive.
Another function of a Fully automatic soya protein making machine is the production of soy chaap, a novel textured soy protein.
While soy chaap is increasingly becoming a popular plant-based protein, few entrepreneurs still practice manual soy chaap preparation methods without scientific standards.
The absence of a fully automatic soy chaap making machine is a serious hindrance to the growth of micro, small, and medium enterprises.
Various kinds of protein products
Soya protein making machine can be used to make different types of protein products such as flakes, bran, strips, blocks, etc. It can also be used to make textured vegetable soy protein. Textured vegetable protein is made from soy and other sources of vegetable protein and is wavy rather than flat.
It swells when added to water, forming a texture that looks like thin sliced meat. It was developed as early as 14th century China by Ben Fa Ming. This machine is very easy to operate and uses minimal energy and is suitable for small-scale production.
The main raw material for the soya-based protein making machine is soy meal. Other raw materials may include peanut meal, cottonseed, oats, etc.
This machine uses different kinds of mixing, extrusion, and shaping techniques to reorganize protein. Then, it is ready for further processing to make various kinds of protein products. Soya proteins can also be used as biofuels.
Simple operation
Soya protein making machines are used to manufacture the food products from soya beans. This plant has various advantages compared to other protein-making machines. For example, soybean protein is cholesterol-free and has eight essential amino acids.
It is used in food preparations ranging from vegetarian restaurants to advanced bionic foods. Soya chunks are also a good source of protein, since they have the taste and texture of meat.
Soya chunks manufacturing machines are generally simple to operate and the main equipment is a soya extruder. They are inexpensive and can be used for making other soy products.
Small-scale soya protein making machines can be rented and are suitable for home production. In addition, they are high-efficient and require minimal production workshops.
For those who are not interested in investing in the machine, a soya chunks manufacturing plant is a good choice.
Blog: Advantages of a Soya Protein Making Machine