Mesh belt dryer is an effective and efficient drying device. It is commonly used in metallurgical, food, and other industries. The main applications of the device are coal briquettes, fluorite powder balls, and other materials.
The mesh belt is made of multilayer stainless steel with layers that are interconnected. The hot air passes from the bottom to the top of the dryer.
The top portion of the dryer discharges the dried product through a discharge conveyor belt.
The use of a mesh belt dryer is eco-friendly, economical, and creates good social benefits. Its uniform movement ensures even dehydration and maintains good color.
It is easy to transport and store. It can also be customized according to the client's requirement.
The main advantage of this low-temperature drying equipment is that it reduces energy consumption and minimizes the risk of heat loss. A good mesh belt dryer can be operated by a single worker.
Mesh belt dryers can be used for a variety of purposes, from drying vegetables to de-watering raw materials. These machines are made of non-metallic materials such as stainless steel. The mesh-belts are designed to allow air to pass through.
This is an important feature that makes the mesh belt dryer unique in the industry. It allows you to save money while reducing operating costs. The advanced dual-drive technology ensures a stable performance and a high level of automation.
A mesh belt dryer is an excellent way to dry products. A mesh belt dryer has a large capacity, which makes it an ideal machine for a variety of applications. It can be used to produce a variety of products, from vegetables to nuts.
A mesh belt dryer also has the advantage of eliminating water in fish feed pellets, which is a necessity when transporting them.
Moreover, it eliminates heat from the process of making fish feed pellets. Whether it is for the food industry or for a larger-scale manufacturing facility, a mesh belt dryer is an excellent investment.
Mesh belt dryers can be made from steel or plastic. They can be used for all types of materials. The standard section is 0.6-3 meters wide. Its adjustable air quantity and temperature control make it an excellent choice for drying various types of materials.
A mesh belt dryer is a great investment for any company. It can save you money in the long run. It also offers flexibility in configuration. A typical mesh belt dryer can be used for all sorts of applications, from food to fish feed.
The mesh belt dryer is a type of continuous production drying machine. It uses 12-60-mesh steel wire mesh to spread charcoal briquettes evenly on its belt.
A chain plate dryer uses a transmission device to keep the belt rotating. The resulting hot air circulates through the materials to achieve a dry product. The process is continuous and can be run in any industry.
One of its main advantages is its versatility. There are many industries that use this equipment.

A mesh belt dryer is a new type of environmentally-friendly dewatering equipment. It is composed of a wire-mesh belt and a hot air furnace. The mesh belt dryer has several sections.
Some of them are heated by biological particles while others are heated by gas. A mesh-belt dryer is an excellent option if you need to dry irregular lumps and large quantities of coal at once.
This dryer is capable of handling up to 20 tons per hour of coal.
A mesh belt dryer can be heated either internally or externally. It has a large internal space. It can process several materials at once. Generally, a box dryer uses hot air circulates from the top to the bottom.
The internal space of the box dryer is much larger than its mesh-belt counterpart. Its higher speed also makes it ideal for larger-scale production.
Its flexible use makes it an excellent investment for the food industry.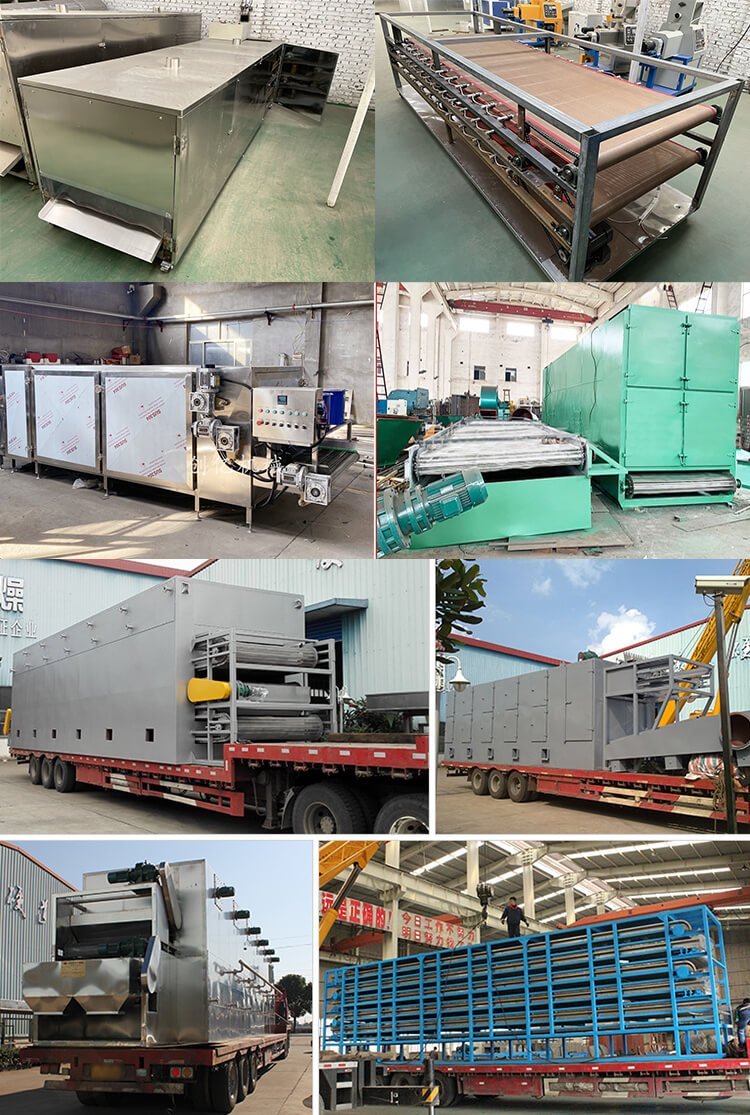 A mesh belt dryer is very convenient to operate. The material is fed through a feeding port. The conveyor belt is set to an even speed.
The conveyor belt is made of stainless steel plates to ensure maximum durability.
The dryer is very easy to repair. It can run for a long time. Its adjustable temperature helps you to dry more products and reduce waste.
This type of dryer is also very flexible. You can dry any kind of material with it.