A ribbon blender is a high-speed, high-velocity blending machine. The agitator and shaft rotate at a rapid speed, carrying the material inside the vessel. Depending on the model, the agitator may be removable for cleaning or reinsertion.
Some models have internal and external flanges that match for a proper fit, and the agitator shaft may be easily removed. A ribbon blender is the most efficient blending solution for a wide range of applications.
Modern gearmotors are more reliable and efficient than previous generations, and they eliminate the risk of overhung loads on the motor or reducer-shaft bearings.
Furthermore, they are compact, allowing for smaller mounting platforms and less floor space. Moreover, they are compatible with variable-frequency drives (VFDs) and provide accurate starting torques.
These features make it the ideal choice for high-volume manufacturers and laboratories. The advantage of a ribbon blender is that it is extremely versatile, and it can be used for a variety of applications.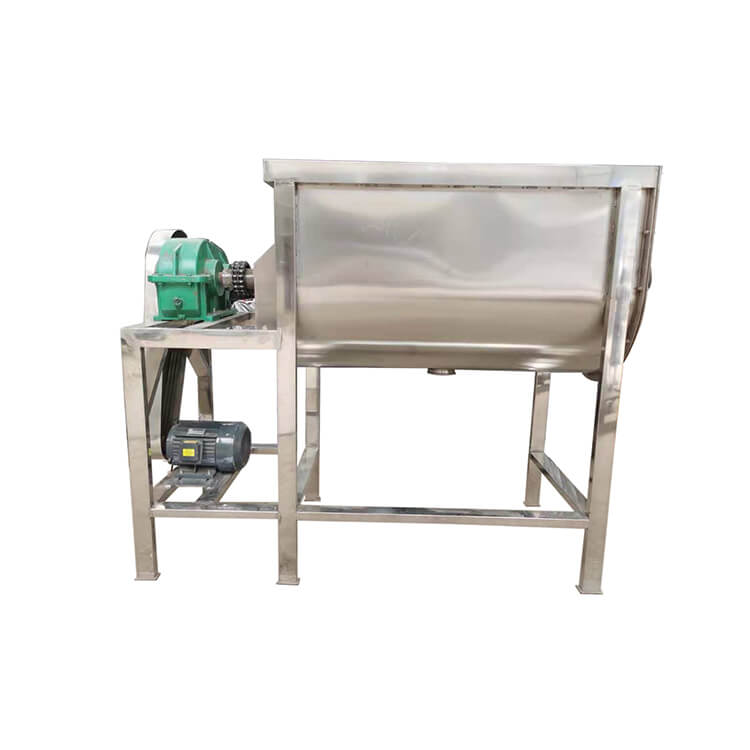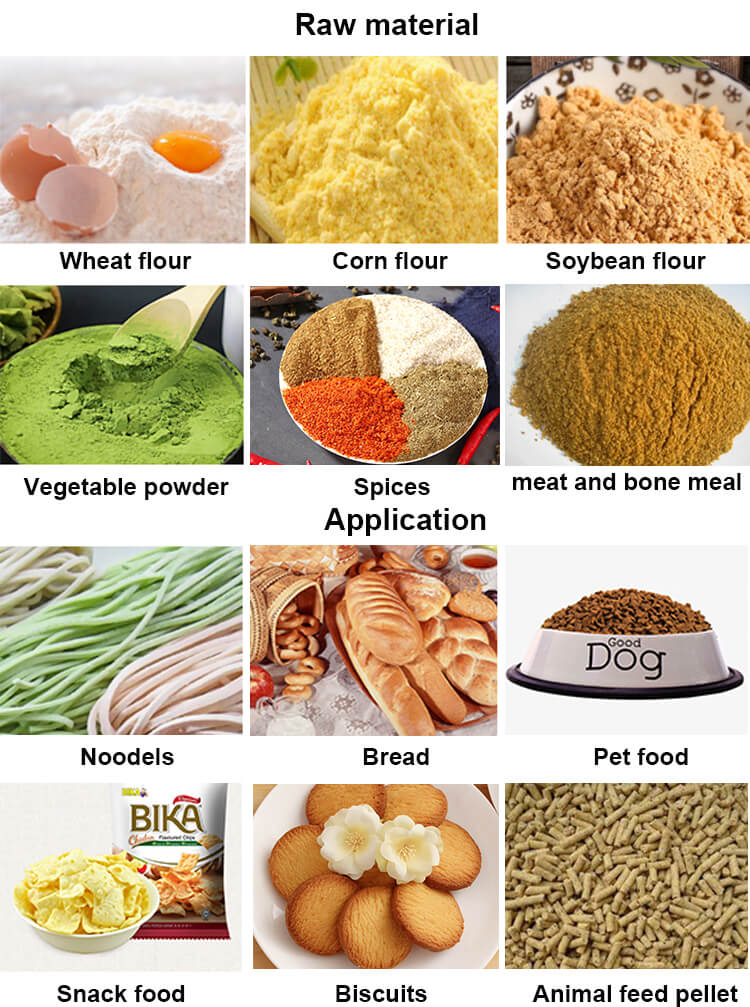 Other advantages of a ribbon blender include its reliability, low maintenance costs, and easy installation. Many ribbon blenders have a digital control panel and can be easily installed.
A standard model has a nonexplosive gearmotor. It is also more powerful than a standard blender and has a larger capacity. Its digital display and control panel make it easy to adjust the speed as required.
Besides, modern gearmotors are compatible with VFDs, which provide additional benefits such as improved speed control and overload protection.
Another advantage of a ribbon blender is its portability. It fits under limited overhead space and can be used anywhere there is a need for mixing powdered materials.
A ribbon blender has the unique capability of blending a large volume of dry materials and coating solid particles with liquids.
Its streamlined design and wide operating range make it a trusted choice for a variety of pharmaceutical, cosmetic, and industrial applications. Its low cost and minimal lead time make it a valuable investment in a production facility.

The main disadvantage of a ribbon blender is its limited discharge capacity. The product can remain unmixed in areas with a higher clearance between the outer ribbon and the vessel.
A smaller clearance between the ribbon and the vessel wall increases the chances of unmixing the material.
Additionally, the higher clearance between the outer and inner ribbon and the container walls can cause severe shear and compression, which can cause attrition in the material.
Another major advantage of a ribbon blender is its high precision. It is the best option for coating solid particles with a minor ingredient. This ingredient has a lower bulk density and requires a more precise mixing.
A standard-duty ribbon blender is recommended for materials with a bulk density of 35 lb/ft3 or less. A heavy-duty model requires a heavier duty motor. Overweight batches will overtax the motor and cause mechanical failure.

A ribbon blender is user-friendly and fits in tight overhead spaces. Due to its high-speed agitator, it can blend powdered materials that differ in particle size and density.
It can blend up to ninety percent of materials, ranging from cosmetics to pharmaceuticals. In addition to this, it is highly dependable and easy to use. Its ability to handle a variety of different materials allows it to be a versatile addition to any laboratory.
Unlike traditional blenders, a ribbon blender is user-friendly and can be used to blend a wide range of substances. Its non-explosive motors and digital control panel make it the best choice for mixing liquids and powders.
Typical ribbon blenders can blend up to ninety percent of materials without any lumps. It is a highly efficient tool, and many people rely on it for their mixing needs.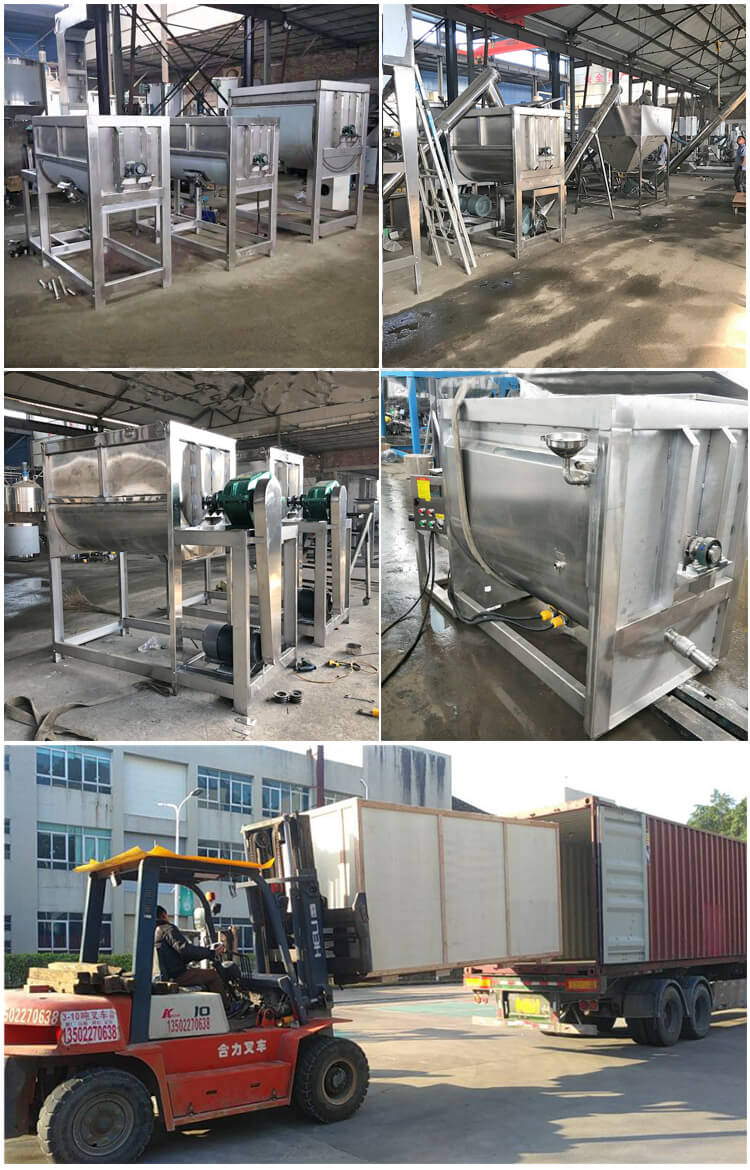 A ribbon blender is an excellent choice for liquid-solid mixing. It is user-friendly and fits into limited overhead spaces, making it ideal for a wide range of applications.
A ribbon blender is very versatile and can be used to blend a large variety of dry solids. Among its benefits are its ability to mix a large number of materials and a low operating cost.
It is a highly affordable option that can easily be found in any manufacturing facility.
Blog: Advantages and Disadvantages of Ribbon Blender
Blog: Advantages and Disadvantages of Ribbon Blender